Former colleagues recall Vic Sullivan's impact at PSU 
  Thursday, August 5, 2021 9:00 AM
  People and Society, Science and Technology, News
Pittsburg, KS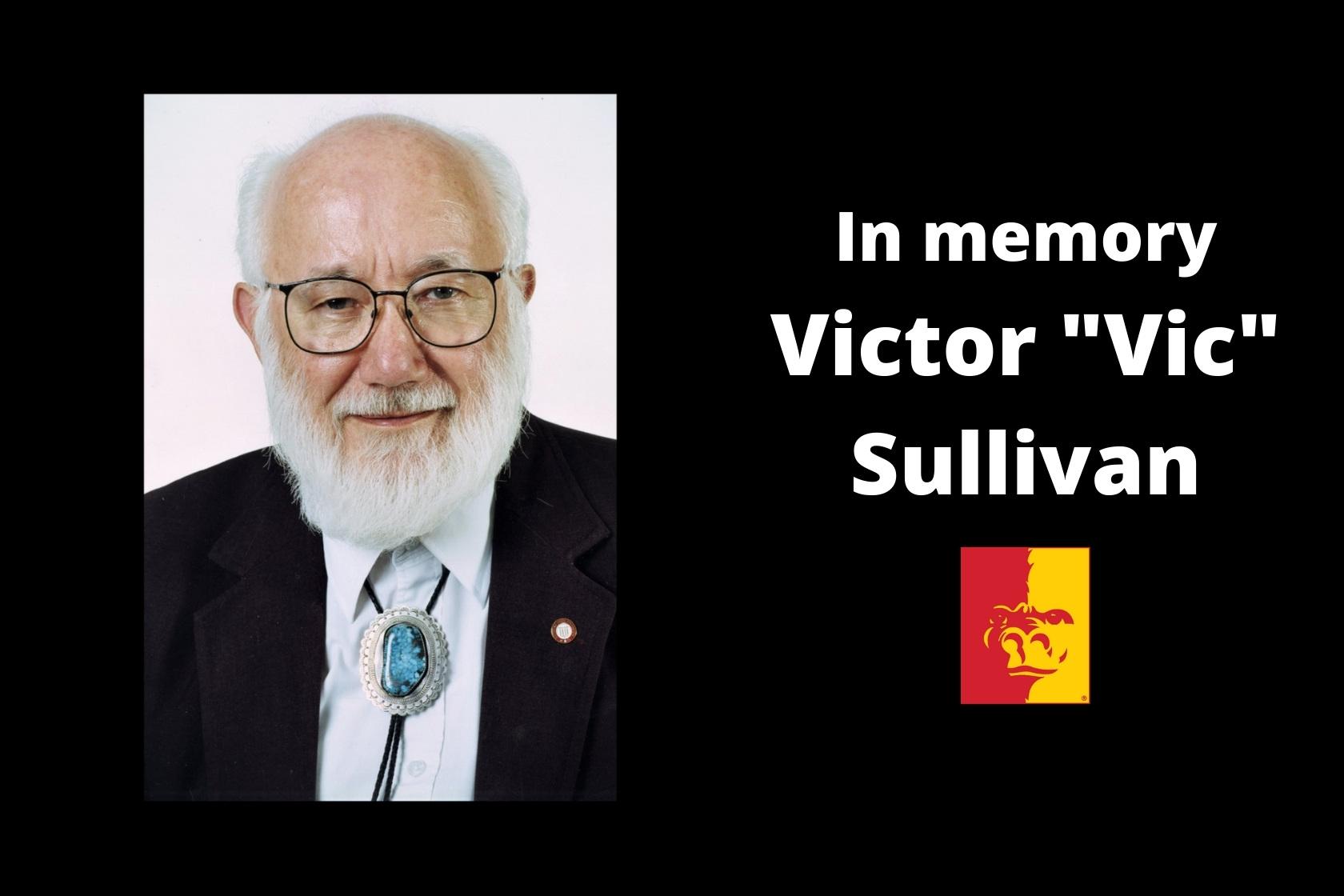 In the 1990s, Victor "Vic" Sullivan crisscrossed the country with a couple of fellow educators doing reconnaissance on what at the time was a new concept: state-of-the-art technology centers at universities. 
Pittsburg State University was building one, and as dean of the College of Technology, Sullivan wanted it to be the best. 
On Aug. 1, he died after a 10-year battle with Alzheimer's, but the Kansas Technology Center he helped make a reality stands at the corner of Ford and Rouse streets as a lasting testament to his passion and dedication. It is modern, sleek, and stands apart from the typical brick façade of most buildings in higher education. At its core: a courtyard that bears his name.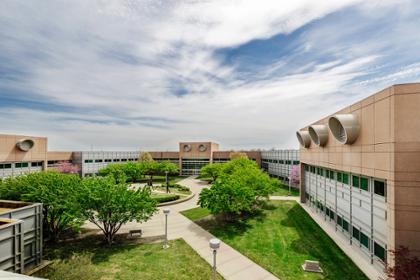 Since the KTC opened in 1997, the COT has sent tens of thousands of students into the workplace for careers in automotive, architectural manufacturing, construction, engineering, graphics, and more. 
"Vic was so critical in the growth and development of the university's technology programs. And of course, he was instrumental in creating the vision for what was to become the Kansas Technology Center," said President Steve Scott. "His contributions will live on in the students whose lives he touched and in the students of today and tomorrow who call the Kansas Technology Center home."  
Many of former colleagues of Sullivan, who retired in 1998 but continued to stay connected to Pittsburg State until his death, also recall his leadership and impact. 
"I remember seeing blueprints for the new center spread out on his drafting boards in his office that at the time was in Whitesitt Hall," said Robert Frisbee, a former faculty member in the automotive program. "Vic played an instrumental role in getting the KTC funded, designed, and built." 
Frisbee, who came to PSU in 1993, is now the dean of the College of Technology and strives to be like Sullivan. 
"He was so personable, so approachable," he said. "He was just always the kind of person who made you feel welcome." 
Sullivan grew up in Wichita, the city of flight, and became enamored with planes in his youth. Years later, he and his wife, Mary-Kate, built a lightweight Vari-Eze in their living room. 
He also designed and built the home that he settled his family in in Pittsburg when he came to teach what was called "industrial arts" at Pittsburg State in 1962. In 1985, he was promoted to Interim dean of what was then called the School of Technology and Applied Science, followed by a promotion soon after to dean by then-President Donald Wilson.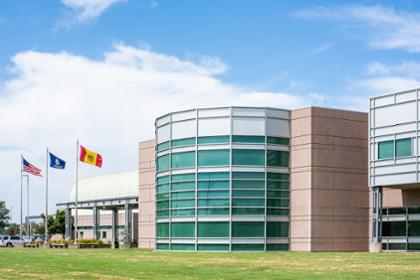 It was a time of tremendous growth. 
"Dr. Sullivan's expertise and commitment to Pittsburg State are valuable assets in this critical position," Wilson said at a ceremony announcing the promotion. "We chose the right person to meet the challenge." 
Former President Tom Bryant called Sullivan "instrumental in providing the leadership towards the development of the Kansas Technology Center." 
"He was an excellent professor who always put his students first and foremost, and he loved Pitt State and his colleagues," he said. 
Longtime faculty member Jim Otter, who now directs the School of Construction in the College of Technology, described Sullivan as "passionate about technology education at all levels." 
John Iley, now a special assistant in the College of Technology, was once Sullivan's student and was impacted deeply by him. 
"He hired me to teach at Pitt State 37 years ago," Iley said, "but it's my time as his student that impacted me most. I was 1,200 miles away from home and he was an adopted father to me. When my sister, a Pitt State junior, was tragically killed in an automobile accident, he took care of everything — schedule, tuition details, everything — so that I could start summer school in July. He and Mary Kate hosted my family when they came to pick up my sister's things later that month. He was more than just a teacher and administrator to me — he was a good friend, and he will be missed.  
Sullivan is survived by wife, their son Mark of Houston, their daughter Olive of Pittsburg, as well as several grandchildren and great-grandchildren. 
A memorial service will be held on Aug. 17 at 2 p.m. in the First United Methodist Church.