Pittsburg State project to help Missouri's soybeans find a home on the greens 
  Wednesday, July 28, 2021 10:00 AM
  News, People and Society, Science and Technology
Pittsburg, KS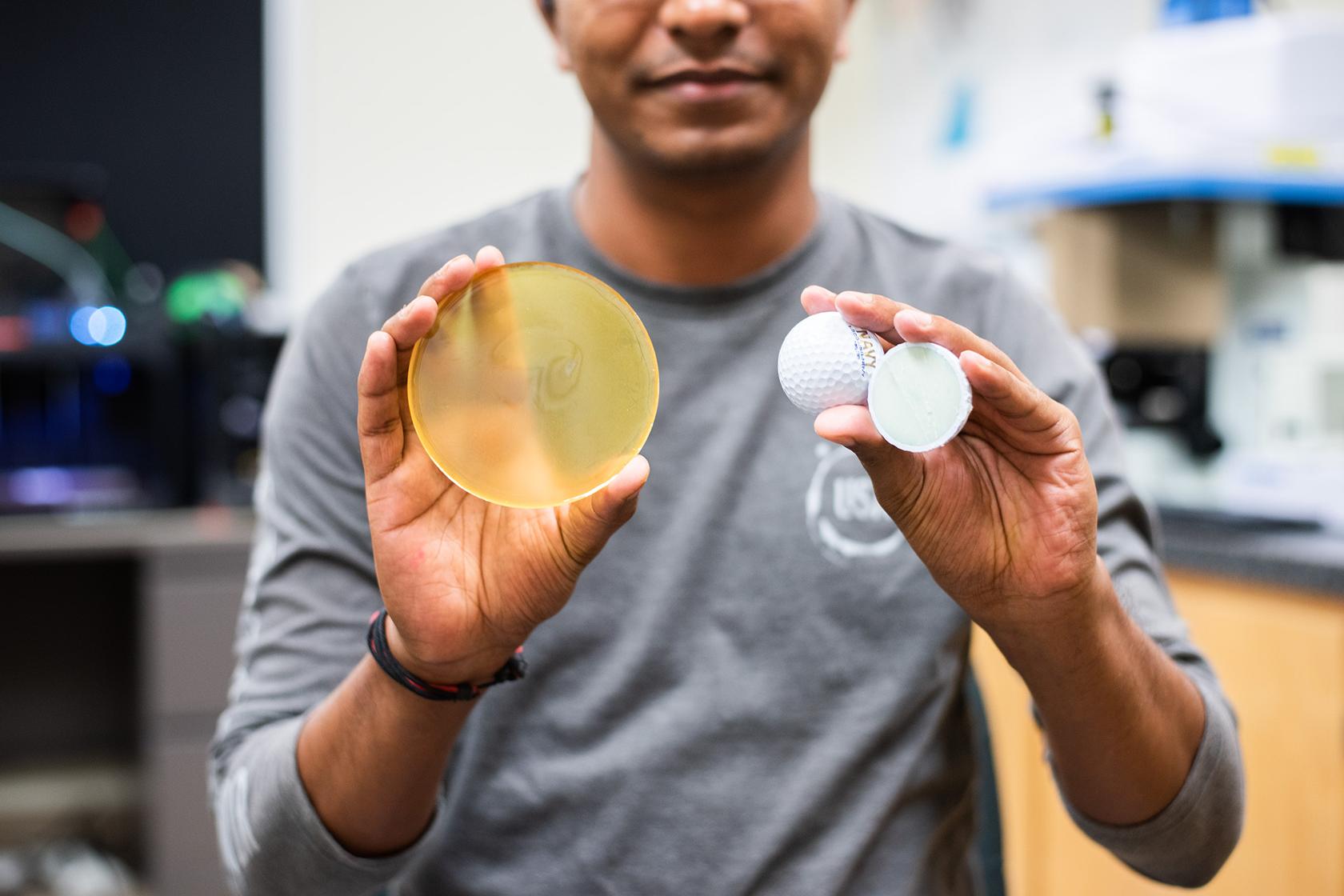 Missouri's soybean farmers are seeing new opportunities on the greens with their investment into the future of a soy-based golf ball — a ball that is getting its start at the Kansas Polymer Research Center at Pittsburg State University, where students in the Polymer Chemistry Initiative learn alongside scientists. 
The Missouri Soybean Merchandising Council announced the research project this summer as one of its soy check-off supported projects, in which farmers contribute one-half of one percent of the sale price of their soybeans to research, promotion, and education. 
The research is being led by Associate Professor Ram Gupta, who in recent years has focused on numerous value-added applications of soy-based materials, including a new battery, biodiesel, and a type of non-flammable foam.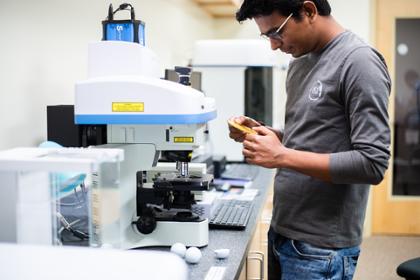 "With this project, we're focused on developing cores for golf balls from soy-based materials, including soy meal, as well as producing a soy-based outer layer," Gupta said. "Our team will even be conducting performance testing and preparing the golf balls for commercial sale." 
A bonus: they'll be biodegradable — helpful for those balls that wind up lost in lakes, ponds, the rough, and sand pits. 
Soybeans are the number one crop in Missouri, and one of the top 10 crops in Kansas. 
"Research is a cornerstone of our pursuit of innovative solutions to the challenges we face as farmers," said Kyle Durham, a farmer and chair of the Missouri Soybean Merchandising Council board of directors. "Collaboration and partnerships are vital to maximizing the effectiveness of our research dollars, and it's exciting to see the creativity being applied to growing our markets by developing new uses for the soybeans we grow." 
Learn more  
PSU's Polymer Chemistry Initiative is a joint project of the Department of Chemistry, the Department of Plastics Engineering, and the KPRC. Learn more: https://www.pittstate.edu/chemistry/polymer-chemistry-program.html