Pitt State grad plays at party for Jimmy and Rosalynn Carter 
  Tuesday, July 13, 2021 3:30 PM
  Arts & Entertainment, Alumni, People and Society, News
Pittsburg, KS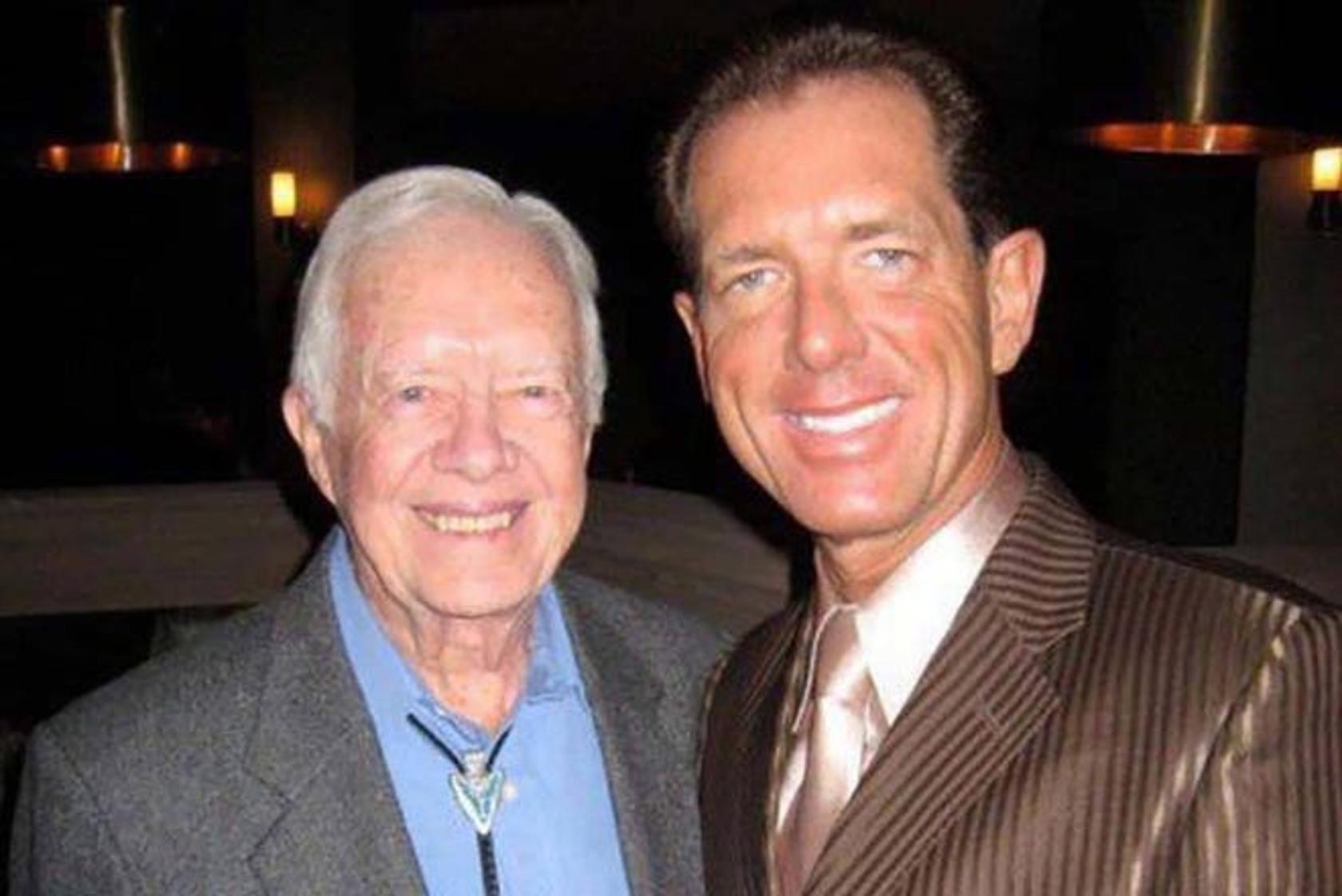 When Pittsburg State grad David Osborne started taking classes here, he could never have dreamed that he'd one day play piano to an audience that would include President Joe Biden and first lady Jill Biden, and former first couples Bill and Hillary Clinton, George W. and Laura Bush, and Barack and Michelle Obama. 
On Saturday, he did just that, at a 75th wedding anniversary for former first couple Jimmy and Rosalynn Carter. 
After earning his master's degree in music in 1983, Osborne went on to become a renowned pianist in Las Vegas performing in iconic venues — from the Bellagio to Caesar's Palace. 
President Carter was the first to be hooked by his talent; they met at a book signing in Florida a few years after he graduated and Osborne gave him an album he'd just recorded. 
They formed a friendship and Osborne went on to play for presidents Ronald Reagan, George H. W. Bush, George W. Bush, Bill Clinton, Barack Obama, and Donald Trump. He has played at the White House at more than 60 formal events. 
Last weekend was equally special: he played for about an hour and a half at the high school at which the Carters met, Plains High School in Georgia. 
"Of all the people he could have asked, he called me and I'm just humbled by it," Osborne told the Las Vegas Review-Journal.  
His playlist included favorites of the couple, including John Lennon's "Imagine," Ray Charles' "Georgia On My Mind," a John Denver medley, select Broadway show tunes, and patriotic songs. 
The Carters are the longest-living first couple in history, with Jimmy at age 96 and Rosalynn at age 93. 
"This is a huge honor," Osborne told the Review-Journal.  "I was just floored when he invited me to do this."