Jaime Dalton named director of Career Services 
  Thursday, July 15, 2021 9:30 AM
  Alumni, People and Society, News
Pittsburg, KS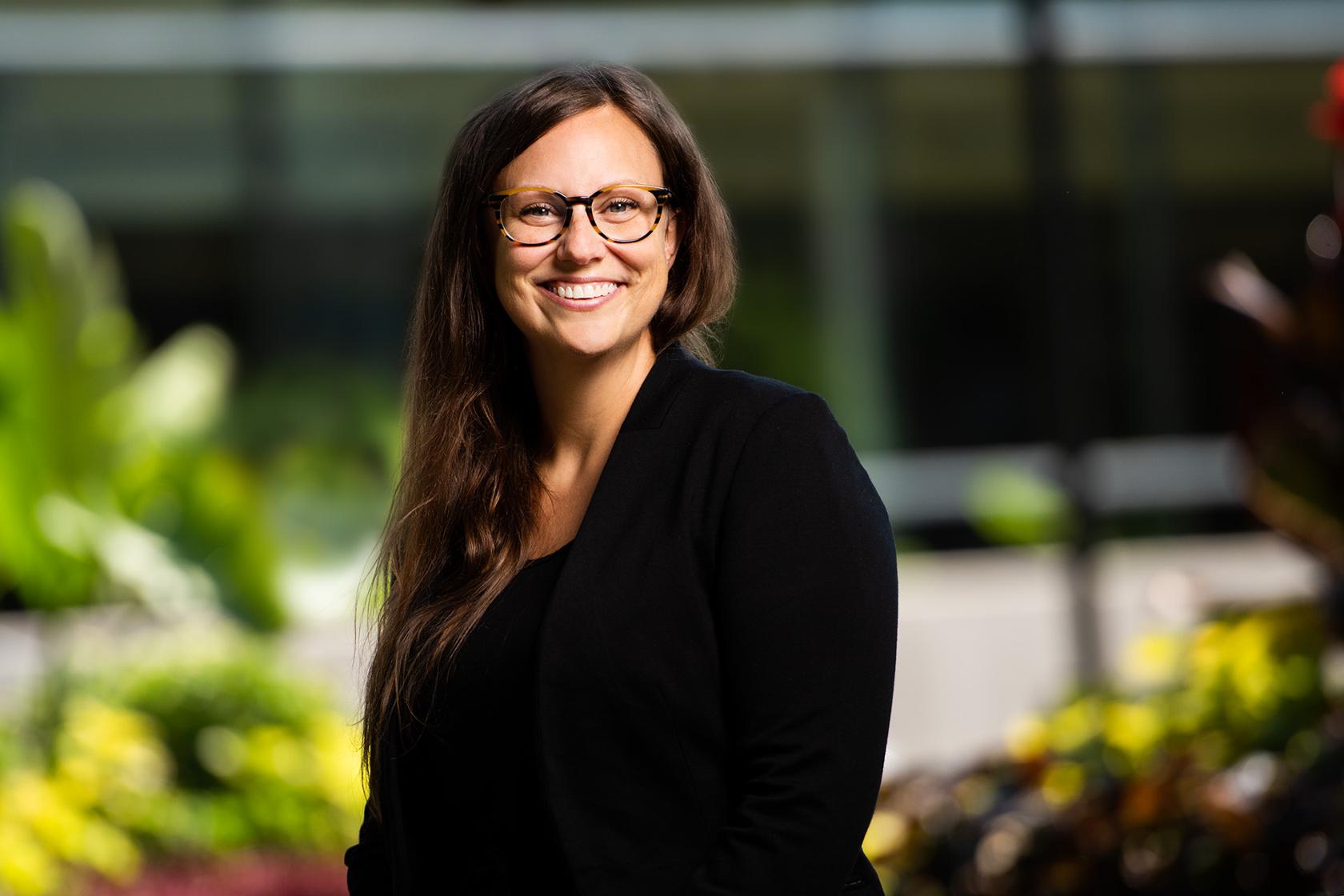 Pittsburg State University has announced that Jaime Dalton, chief of staff in the President's Office, will be making a move to the Office of Career Services as the new director following the retirement of Mindy Cloninger. 
Career Services provides a wealth of services to students and employers who recruit Pittsburg State students, including career fairs, interview days, connections to campus employment and off-campus internships, counseling, resources, and more. 
Dalton, a Pittsburg State graduate who earned her bachelor's in psychology in 2003 and her master's in business administration in 2005, both with honors, has served as an advisor to President Steve Scott since 2013.  
"While Jaime's contributions in the President's Office will be missed, I could not be more pleased nor more excited to see her take on the role of Pittsburg State's Director of Career Services," Scott said. "She has done an extraordinary job dealing with the many complexities and sensitive issues that come our way on a daily basis. I'm confident her experiences and commitment to this place and our students will enable her to do a great job." 
As chief of staff, she has been responsible for managing, directing, planning, and overseeing the administrative and operational affairs of the President's Office, from budgets and financial matters to personnel and university documentation. 
She also has served as a liaison to members of the President's Council and the Kansas Board of Regents, as well as internal and external constituents, including donors, community members, alumni, faculty, staff, and students. 
"I've watched her grow from her time as a student here into a wonderfully capable leader with the skill sets, education, personality, experience, and professionalism that make her tailor-made for her new position," said Kathleen Flannery, vice president for University Advancement, who will be Dalton's new supervisor. 
Prior to being named chief of staff, Dalton was the assistant director in Graduate and Continuing Studies at Pittsburg State for seven years. She's been very active in the community as a leader on numerous boards and as a volunteer, including Pittsburg Area Young Professionals (PAYP), Little Balkans Days, Pittsburg Area Chamber of Commerce, Pittsburg Noon Kiwanis, Crawford County Youth Leadership, and Pittsburg Salvation Army. 
She's been equally active on campus, including as a member of the Commencement, Scholarship, and Apple Day committees, numerous search committees, and in leadership activities such as the PSU Provost's Women in Leadership group and as sponsor of the PSU Crimson Club. 
Her efforts have earned her several awards, including Volunteer of the Year Award for PAYP in 2012, Women of Distinction in 2013, and Outstanding Alumna of the Honors College in 2016. 
Dalton is ready for a new challenge. 
"While it is never easy to leave an amazing office, it's important to be open to opportunities. I am beyond thankful for the opportunities and growth I have experienced in the last eight years as chief of staff and am excited for a new chapter at Pittsburg State," Dalton said. "It is thrilling to be part of the continued tradition of excellence our Office of Career Services brings to our students, alumni, and employers around the world!" 
The next chief of staff will be announced in coming weeks.