Family helps fund new HVAC, video board at Weede
  Wednesday, July 14, 2021 9:00 AM
  News, Giving Back, Alumni
Pittsburg, KS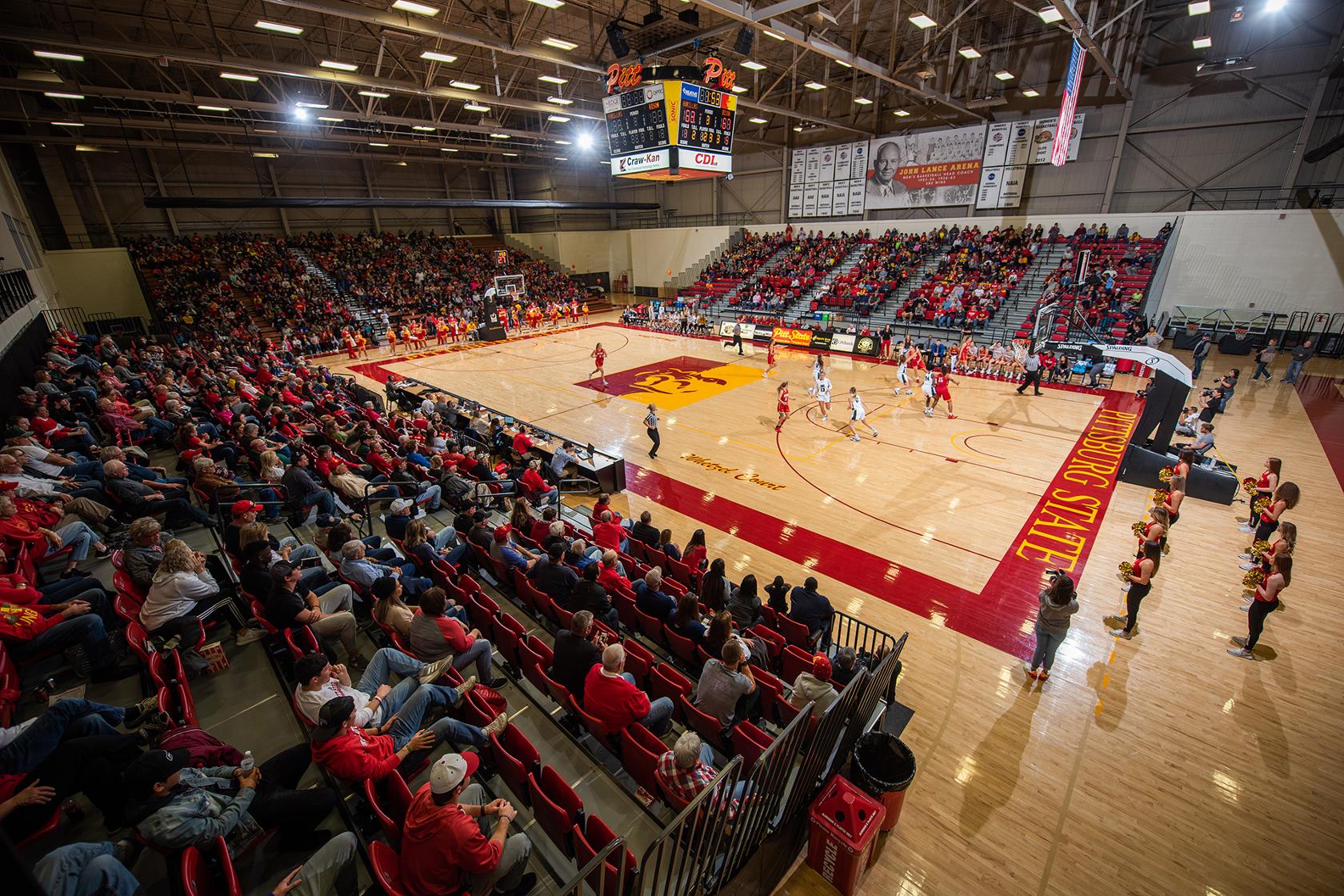 Paula Schnaer's graduating class of 1972 was the first class to experience commencement ceremonies in John Lance Arena in the Weede Building. 
"I remember how brand new it felt and it put forth a totally different feel from graduations outside where the weather in May always was a factor," she said.  
There was just one drawback. 
"The gym wasn't air conditioned and of course could be brutal on those hot days in May when graduation occurred," she said. 
Schnaer's husband, Miles ('71) and daughter, Mandi Schnaer Dow ('99), also are Gorillas, and when the opportunity arose for them to make a lasting difference at Pittsburg State — one that would make commencement ceremonies much more comfortable — they all said "Yes!" 
The Schnaers, who own Crown Automotive in Lawrence, Kansas, have helped to fund a new HVAC system and video board, projects with a combined price tag of $2.2 million that are being installed this summer. 
The family has funded scholarships and other Pittsburg State projects over the years, but these two projects are special, Paula said, because of her personal connection at graduation.  
Director of Intercollegiate Athletics Jim Johnson said the projects also will be valuable beyond graduation: these days, the 3,500-person capacity facility annually hosts more than 50 basketball and volleyball competitions; and showcases cheer teams, dance teams, pep band, and community groups during halftime exhibitions and performances; and is home to some of the university's largest gatherings including career fairs, Rumble in the Jungle, and youth summer camps. 
The video board 
This fan and visitor experience element will replace the current center-court overhead scoreboards, and will provide a blank slate for improving the fan experience and drawing support for athletics programs with more advertiser opportunities, Johnson said.  
The video board will measure 25 by 11.5 feet and will hang in the west end of the arena. It will include three LED shot clocks, five locker room clocks, a scoreboard-only display for the south side of the arena, and two smaller scoreboard-only displays for the north side above each exit. 
Like the Jungletron in Carnie Smith Stadium, it will enable communication students to expand the viewer experience with instant replays, close-up shots that put fans "on the court," and engaging graphics that compound the excitement in the arena.  
Also serving as the scoreboard, the video board will streamline the game experience for fans, focusing their attention in a single place. Advertiser engagement, a critical component in team support, also will expand, given the extra space and interactive digital opportunities. 
The HVAC system 
Lack of AC limits the venue's use to the cooler months, and restricts viability for late spring and summer use. The overhaul of the HVAC system will include a complete replacement of the original heating system and, most importantly, air conditioning for John Lance Arena. 
Three ground-mounted units will be required to handle the maximum occupancy of the arena and provide appropriate ventilation and dehumidification. New fans in the ceiling will help improve air quality.  
"With the support of the Schnaers and Crown Automotive, Pittsburg State can grow the use of John Lance Arena and transform it into an in-demand showcase venue suitable for use year-round," Johnson said. 
Miles said the family is very proud to support Pittsburg State.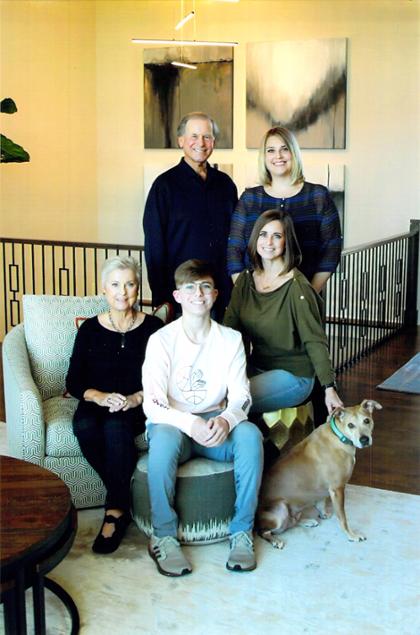 "Three out of four of us are graduates," he said. "We all enjoyed our experience and are wanting everyone who follows us to have that same great opportunity!" 
"Our desire to be involved at a higher level has to do with our confidence in the leadership at the school, from Dr. Scott and his staff and beyond," he added. "Pitt State deserves the support from all of us who have come through the doors to get degrees and have succeeded in their lives because of that opportunity." 
Vice President for University Advancement Kathleen Flannery, who also serves as president and CEO of the PSU Foundation, Inc., said the two projects will impact thousands of students, staff, faculty, community members, visitors, and alumni, for years to come. 
"We're so thankful for the generosity of the Schnaers, who truly embody the phrase, 'Once a Gorilla. Always a Gorilla'," she said, "and we're proud of all that they've gone on to achieve after graduating that enables them to give back."