Graphics students, grads win regional awards 
  Wednesday, June 30, 2021 4:00 PM
  Alumni, Academics, News
Pittsburg, KS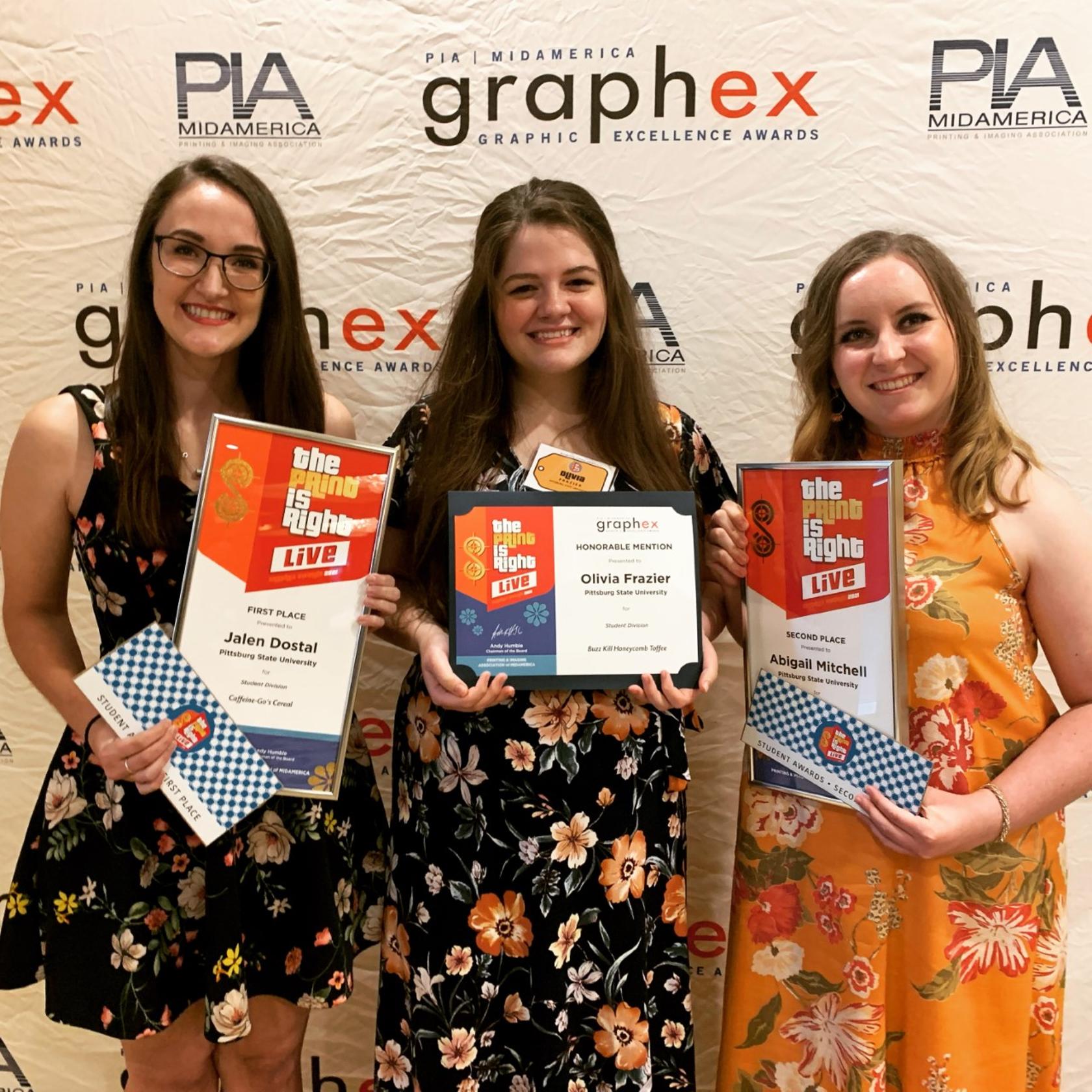 Two rising seniors and two recent graduates were recognized for outstanding achievement at the regional level for graphic design projects they completed at Pittsburg State University in the Graphics and Imaging Technologies Department. 
Jalen Dostal, Abigail Mitchell, Clara Gillum, and Olivia Frazier each brought home trophies awarded by the Printing Industries of America Midwest Region at the annual Graphic Excellence Awards Gala. 
Dostal, a Spring 2021 graduate from Springfield, Nebraska, won first place, and Mitchell, a Spring 2021 graduate from Nixa, Missouri, won second. 
Gillum, a senior from Joplin, Missouri, won third place, and Frazier, a senior from Chetopa, Kansas, earned an honorable mention. 
Judging was based on technical complexity and the quality of printing of the entry, as well as design features and overall appearance. 
The PSU program also was recognized for winning entries by students in 2020, a year in which no awards gala could be held.