Veterans Memorial offers recorded Memorial Day program 
  Tuesday, May 18, 2021 8:30 AM
  News, Alumni
Pittsburg, KS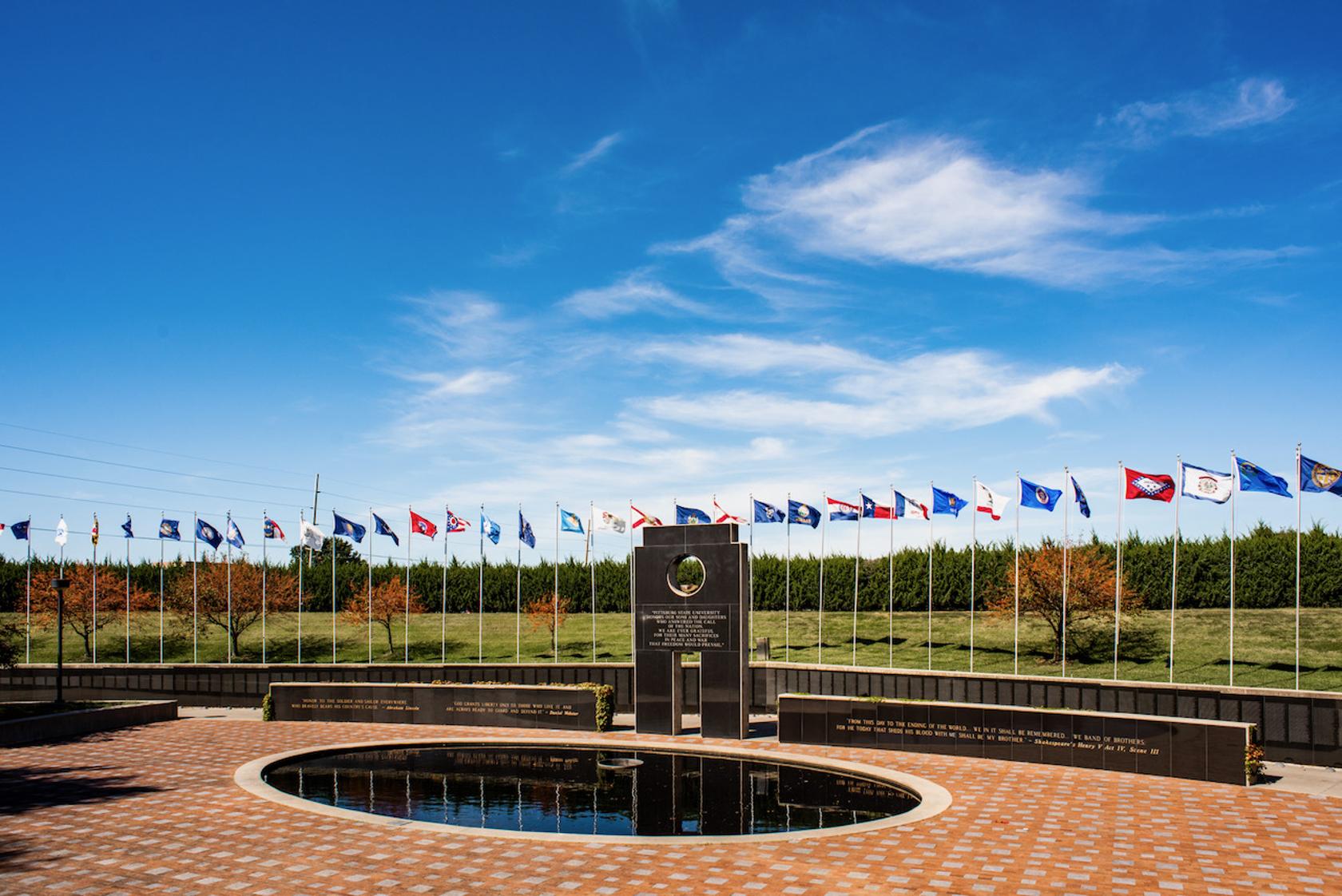 The Pittsburg State University Veterans Memorial is offering a recorded Memorial Day program available for viewing on demand anytime on May 31 or later on several channels. 
Featured will be keynote speaker (Ret.) Col. Donald Woolfolk, a native of Pratt, Kansas, who is now in his 13th year as the deputy director of intelligence, Navy Special Warfare Command.  
He received his commission in 1972 through the ROTC program at Pittsburg State University, where he earned a bachelor's in business administration. He also earned a master's degree from Georgetown University and one from National Defense University. 
Among the highlights of his career: serving as Military Social Aide-de-Camp to presidents Jimmy Carter and Ronald Reagan. 
For many years, he served in intelligence, including in Germany, Korea, and Belgium, and did three tours as intelligence staff officer in the Office of the Chief of Staff through the Pentagon. 
Woolfolk has commanded intelligence organizations at the company, battalion, brigade, Combined Task Force, Joint Task Force, and Major Army Command levels, and has served the Department of Homeland Security and the Naval Special Warfare Command Operations Division. 
He has been awarded the Distinguished Service Medal and the NATO Medal, among others. 
He and his wife, Wendy, have two children, Haley and Jackson. He currently serves as a trustee for the PSU Foundation Board. 
The program also will include a reading of the names of paver honorees. 
How to watch: 
On the local cable television channel, CAPS 13 

TV 

at

 10

 

a

.

m

.

 on 

May 31

 
The broadcast also will be archived on the university's YouTube and Vimeo channels for future viewing at any time. 
About the Memorial   
The memorial is located at 1909 S. Rouse at the eastern edge of the Pittsburg State University campus. It was dedicated with a ceremony on Memorial Day 2004.  
It features a half-sized replica of the Vietnam Memorial Wall in Washington, D.C., and a kiosk and directory to help visitors locate names. A 250-seat amphitheater serves as a venue for special events and a quiet place to reflect. 
In addition to the wall, the memorial includes an entry rampart featuring U.S., state, and university flags and the five seals of the uniformed military branches, two impressive entry portals, an arch just behind the reflecting pool with an eternal flame, and patriotic bronze sculptures.   
The plaza of the amphitheater, as well as the entrance plaza, features more than 3,400 engraved granite pavers paying tribute to veterans and veterans' organizations. A display of the 50 state flags is featured on the north berm of the memorial.   
It is one of the most visited sites in Southeast Kansas. Details: www.psuvetmemorial.org