PSU team wins global Thor's hammer competition  
  Tuesday, May 4, 2021 2:30 PM
  Science and Technology, Academics, News
Pittsburg, KS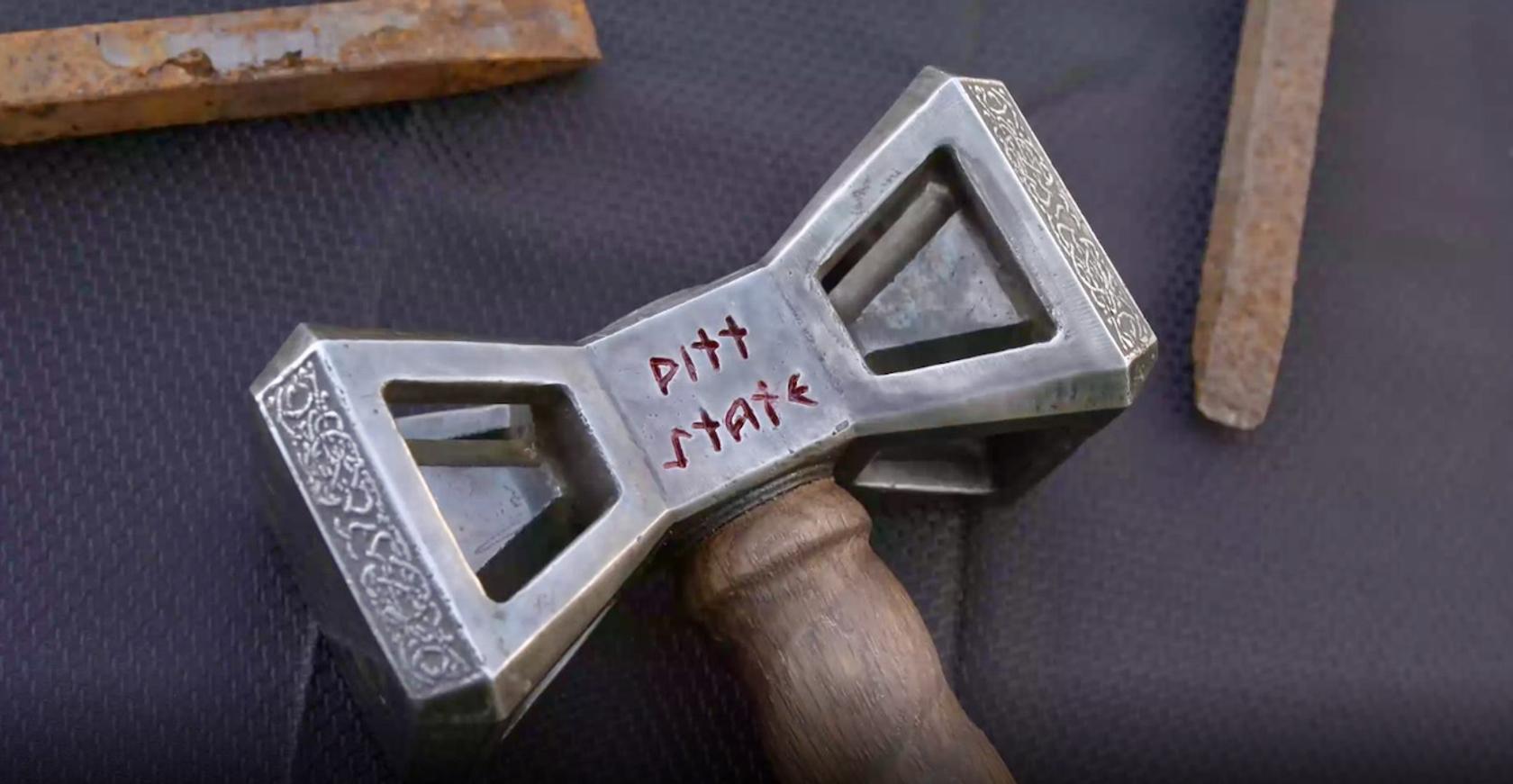 If Thor's hammer is indeed made of a star like the Marvel comic book says, it weighs as much as 300 billion elephants — or at least that's what astrophysicist Neil deGrasse Tyson came up with when the question was posed to him a few years ago.  
A team of six engineering technology students who created their own Thor's hammer for a global competition had things a bit easier: theirs was to weigh no more than 6 pounds.  
They met that requirement dead-on and, after their hammer was put through a series of rigorous performance tests, they were declared the winners of the 2021 Cast in Steel Competition by the Steel Founders Society of America.   
"Straight off the bat, that's a cool looking hammer," said judge Ben Abbot, a two-time winner on the show Forged in Fire, who praised the team's use of negative space and described the cast as "flawless."  
He also liked the "unicorn spiral" handle, which he said was "fun to hold on to."  
Judges also praised the fine detail, design, and quality as being "outstanding," and said it performed well in multiple tests.  
"It swung great, and it smashed the hell out of stuff," Abbot said.  
Professor Russ Rosmait, who served as the advisor for the PSU team, said his students beat out 27 teams from around the world in the competition.  
Each team was tasked with using modern casting tools, like MAGMASoft, to design and produce their hammer, which had to be functional, of highest quality, and have unique features. The PSU team's hammer was created over several months with the help of Monett Metals of Monnett, Missouri, Trojan Heat Treating of Joplin, Missouri, and World Class Protypes of Holland, Michigan.    
Each submission included a project video and technical report documenting the design and manufacturing process; the PSU team earned a runner up award in the technical report category.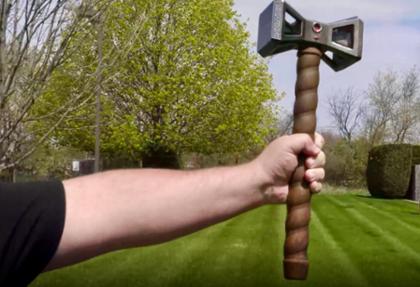 The team was comprised of mechanical engineering technology majors Jacob Tiehen, a graduating senior from Shawnee, Kansas, and Jacob Otter, a senior from Pittsburg who will graduate in December; and manufacturing engineering technology majors Colton Southwell, a senior from Fort Scott, Kansas, who will graduate in December, Austin Jacks, a junior from Archie, Missouri, and Kolton Darrow, a junior from Pittsburg.  
Each will be awarded a $500 scholarship from the Steel Founders Society Educational Foundation.  
"We're very proud that they came out on top in a competition of this level," Rosmait said. "It feels great to win!"  
Past wins  
It's not the first time PSU students have done well in the competition; in 2019, a PSU team won "Most Captivating Design" for its Viking axe, and in 2020, a PSU team won "Best Cast Guard and Pommel" for its Bowie knife.  
Learn more about PSU's Manufacturing Engineering Technology program: https://bit.ly/3nMXbmj  
Learn more about PSU's Mechanical Engineering Technology program: https://bit.ly/3xOI1Sb  
Watch SFSA's video highlighting the use of PSU's hammer: https://bit.ly/3aXoS6Q  
Check out the competition: https://www.sfsa.org/castinsteel/?page=foundation