Project for New York City client earns PSU students "dream team" status 
  Friday, May 7, 2021 2:15 PM
  News, Academics
Pittsburg, KS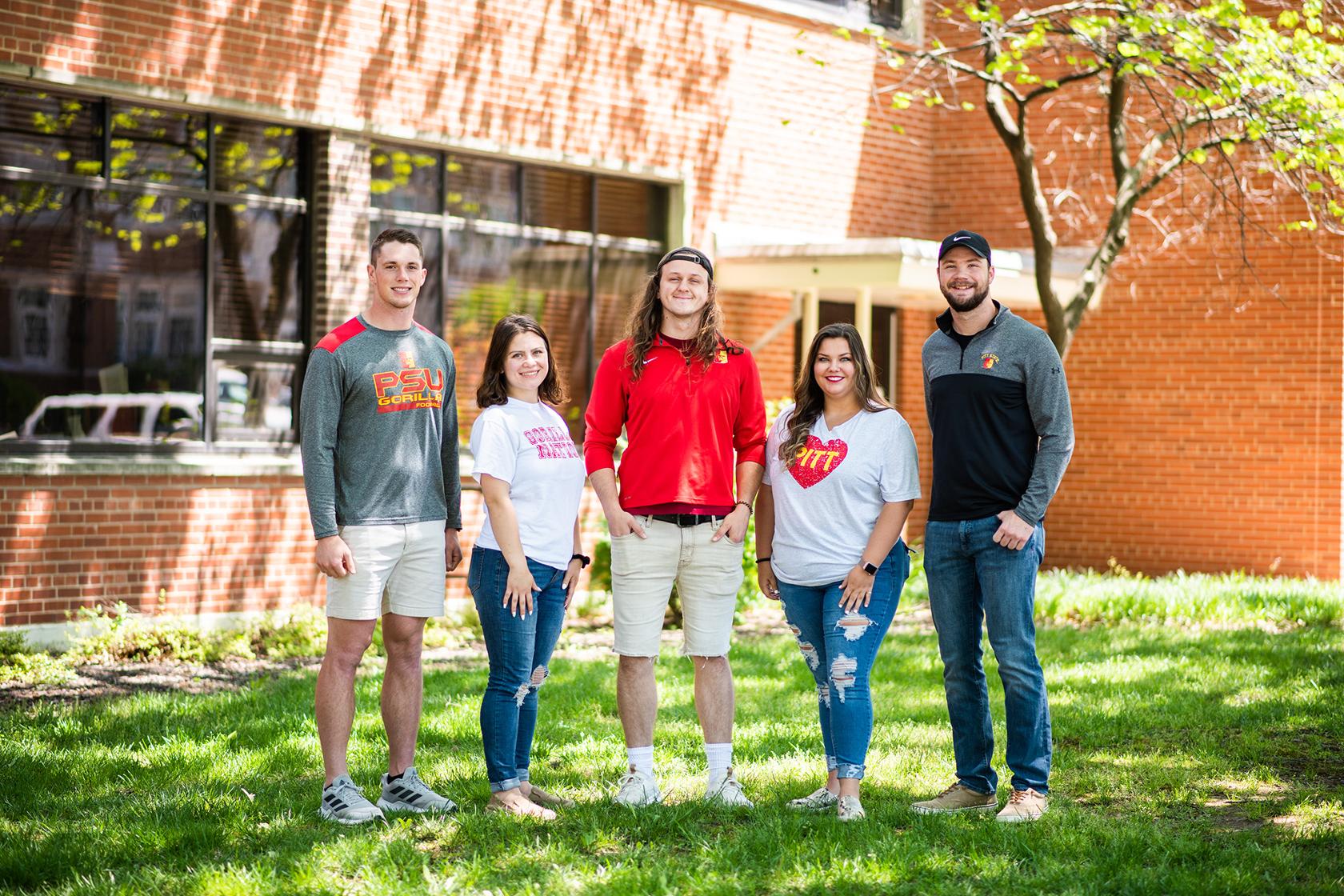 New Pitt State graduates Brandon Lee, Emily Ruble, and Jace McCracken each will be heading to their jobs armed not just with a degree, but with valuable advertising management experience and a glowing endorsement from a client in New York City.  
So will Samantha Cawby and Matt Harmon when they graduate this December. 
In a word, that client was "speechless." 
"It's just amazing," said Jane Gios, an entrepreneur preparing to launch a new product through her business, Mom's Pita, Inc., of the students' work. "It exceeded my expectations." 
Their teacher, Linden Dalecki, an associate professor of marketing in Pitt State's Kelce College of Business, strives to give his Advertising Management students real-world projects. 
Gios had registered on Riipen, a web-based "matchmaker" that connects universities seeking projects for their students with business owners who have work needs. 
"I needed all types of marketing, a website, a press release, social media — everything from A to Z," she said.  
After an initial meeting with her via Zoom, the students decided to give her more. Their deliverables included a competitive analysis of comparable businesses that have products like hers, what their websites look like, and what their strengths and limitations were. 
"I called them the Dream Team," Gios said. "The website looks beautiful, looks amazing, and the entire experience has been very gratifying for me." 
"I offered that if they need recommendations for job interviews, I'll provide them. I don't intend losing touch with them. I'd love to see where they wind up." 
Lee said being able to work with Gios to come up with the concept and idea for her landing page was extremely beneficial as a real-world experience.  
"She was a blast to work with, and supported the team and me throughout the way," Lee said. 
Ruble said it was a great opportunity to apply the skills and practical knowledge she's acquired in her time at Pitt State.  
"I've enjoyed working with my group as well as Jane to produce high-quality deliverables, and am excited to see how her business proceeds," she said. 
Cawby said the project allowed her to experience real work in her career field with a great team for a great client. 
McCracken and Harmon said it helped the team work toward a common goal while allowing them to develop the soft skills required when communicating with a client. 
"It's a rewarding feeling when your team can work together to provide clients with quality deliverables to help their business to be as successful as possible," McCracken said. 
Learn more about the Management and Marketing programs at Pitt State:  
https://academics.pittstate.edu/academic-programs/management/index.html 
https://academics.pittstate.edu/academic-programs/marketing/index.html