Full scholarships now available to students in early childhood programs 
  Wednesday, May 5, 2021 11:30 AM
  News, Academics
Pittsburg, KS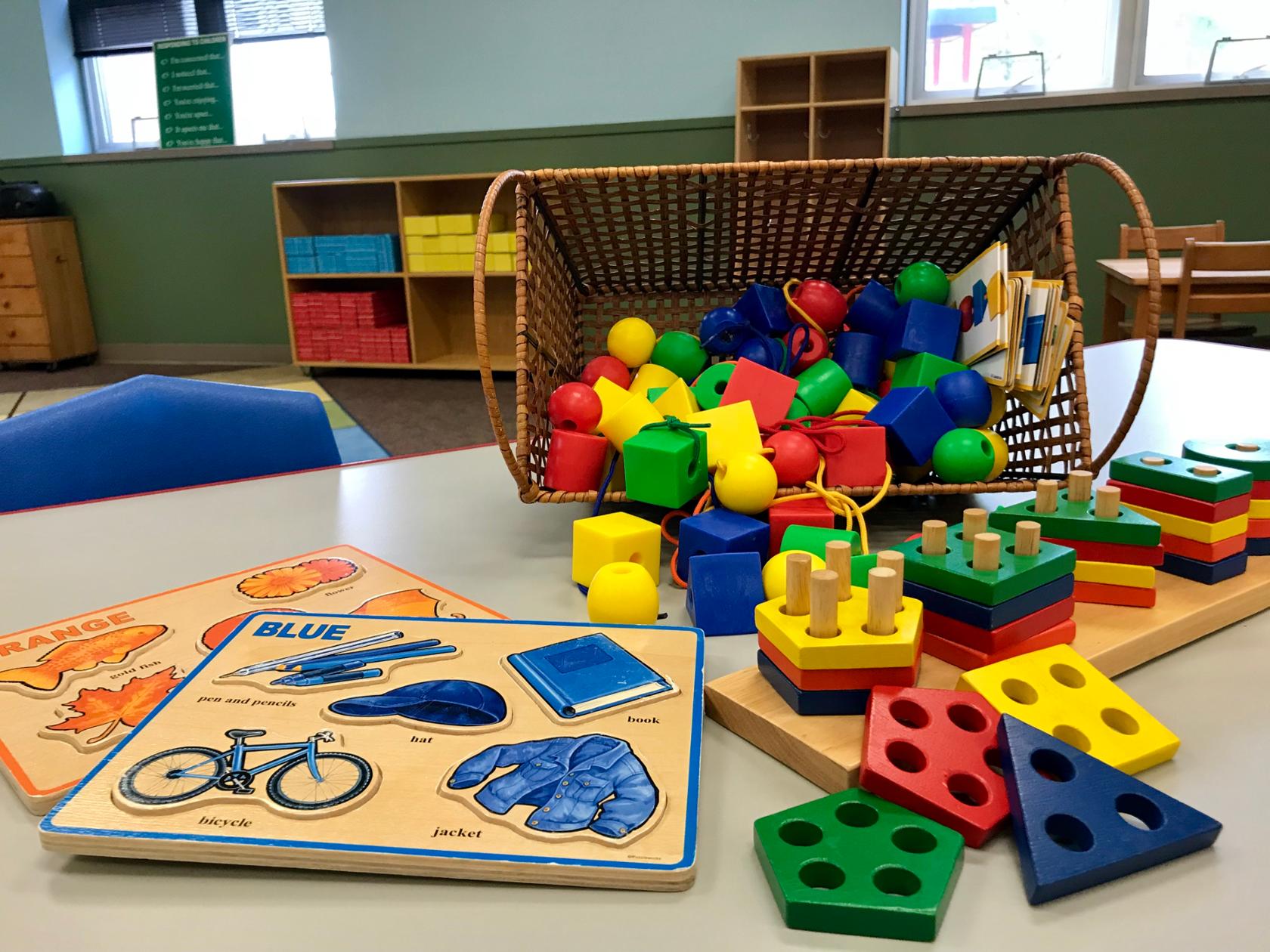 Starting in the fall semester, students who transfer to or already are enrolled in one of two early childhood programs at Pittsburg State University will be eligible for full scholarships, to be paid for with an annual $600,000 contribution three Oklahoma tribes will make in 2021-22 and again in 2022-23. 
"The goal is that each student receives $7,000 to $10,000 per semester for two years," said Amber Tankersley, who coordinates PSU's early childhood programs, part of the Family & Consumer Sciences Department in the College of Arts and Sciences. "The intent is that it covers everything. This is all about removing barriers." 
In making the announcement Wednesday, Tankersley was joined by members of the Miami Tribe, Ottawa Tribe, and Shawnee Tribe in Little Gorillas Preschool, where students majoring in early childhood gain hands-on experience working with children.  
To be considered for the Tribal Early Childcare Support Scholars program, students must apply by June 7, must live in one of 41 area counties served by the tribes, and must already have completed at least 45 credit hours at any higher education institution, including community colleges throughout the region. Students need not be Native American; the scholarship is open to anyone.  
The scholarship program was prompted by a shortage of childcare providers in the Four State Area, largely due to the pandemic. Offering scholarships was a way to boost the number of qualified, reliable childcare providers in the near future. 
"The pandemic has had an overwhelming effect on the American economy and few businesses have been more impacted than those who provide childcare," said Carol Essex, who directs the Child Care Development Fund, a federal grant program, for the Ottawa Tribe. 
The passage of the federal Coronavirus Response and Relief Supplemental Appropriations Act (CRRSA) provides the resources necessary to respond to the Covid-19 health emergency; funds are to be used for a variety of activities related to preventing, preparing for, and responding to COVID-19. 
"Operating a tribally licensed childcare center, we understand the importance of having available, high quality, affordable childcare and that cannot be overstated," said Tracy Beckwith, CCDF director for the Miami Tribe. 
Diana Baker, CCDF director for the Shawnee Tribe, noted that parents want to know their children are in a safe, healthy learning environment while they are at work. 
"Particularly during the Covid-19 crisis those parents deemed essential workers were dependent on reliable childcare to continue work," she said. 
In addition to full scholarships, students will have to intern or job shadow in a variety of childcare settings with the hope of encouraging them to consider operating their own family childcare homes or centers when they graduate. 
"This is such a unique and life-changing opportunity," said Tankersley. "It's an opportunity for students to go to school for free, and then we'll wind up having some great early childhood professionals in the workforce. We are completely in awe and dumbfounded — it's incredible." 
Recipients will be chosen by the end of June. They must maintain full-time status; part-time students taking a minimum of six hours would be eligible for partial assistance.  
To apply: visit https://www.pittstate.edu/fcs/
For more information: Call Tankersley at 620-235-4460 or the Family & Consumer Sciences Department at 620-235-4457.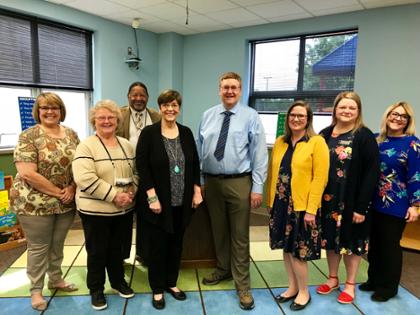 Members of the Miami, Ottawa, and Shawnee Tribes gathered with representatives from PSU's early childhood programs to make the formal announcement.