New scholarship available as tribute to master woodworker 
  Friday, April 9, 2021 12:00 PM
  News, People and Society, Giving Back
Pittsburg, KS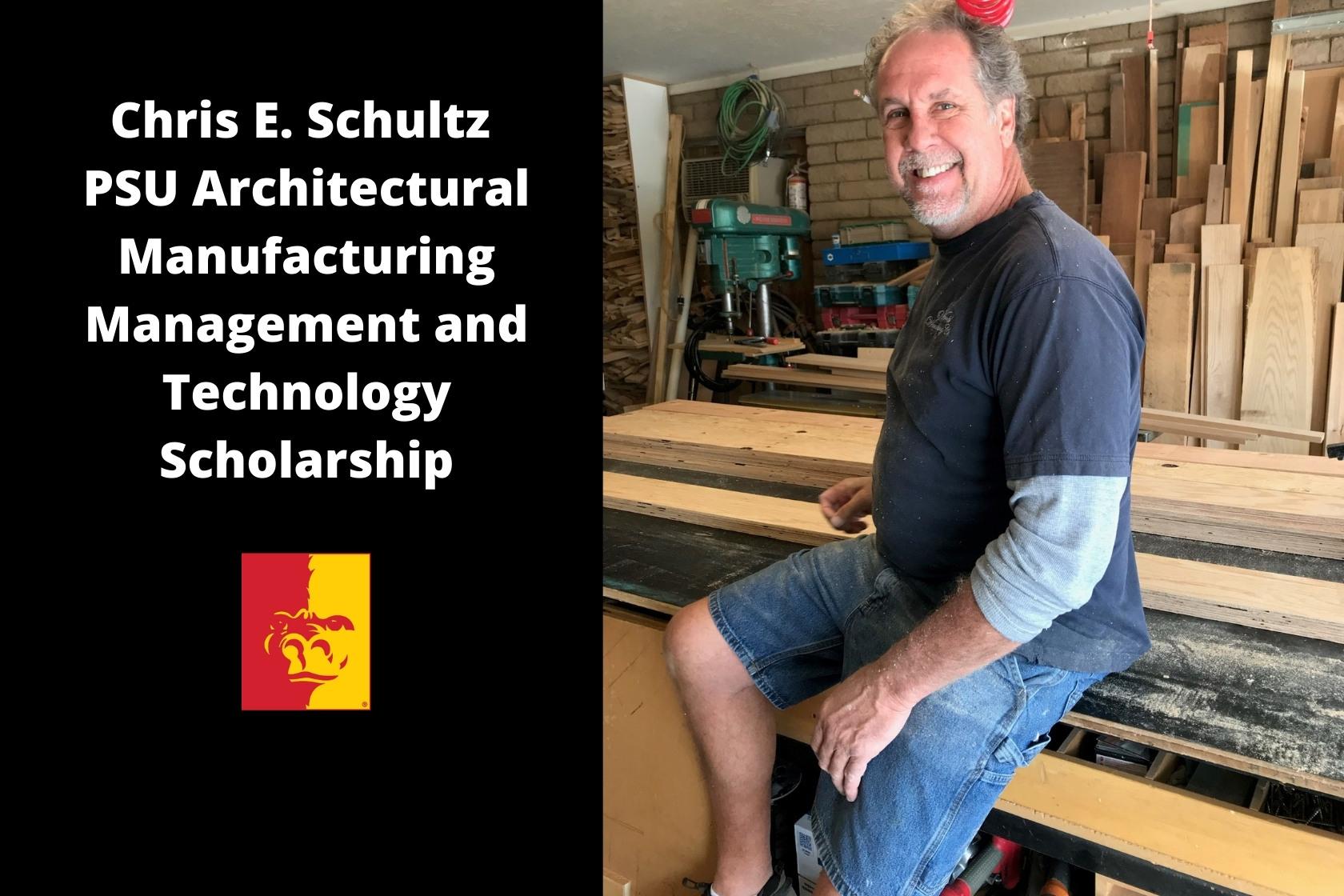 Students with a passion for woodworking will have an opportunity to receive scholarships through the Architectural Manufacturing Management and Technology program at Pittsburg State University, thanks to a legacy built by a lifelong woodworker.  
Chris Schultz, owner and founder of Old World Woodworking Co. In Gilbert, Arizona, died on March 6 after a battle with cancer. Family and friends knew the best way to memorialize him would be to help students, just as Schultz did throughout this career. 
"We decided to establish a scholarship for students in the PSU AMMT program to give them the opportunity to pursue their passion without the stress of the financial burden of tuition. Also, this scholarship will carry on his legacy," said his wife, Vicki. 
Raised in a small town in Wisconsin, Schultz was five years old when he received his first woodworking tool kit for Christmas. It sparked an interest, and he took woodworking classes in junior and senior high school. As a senior, he won the Golden Hammer Award and followed his passion to Western Wisconsin Technical to study woodworking. 
He founded his own business in 1996 and would go on to make a name for himself specializing in custom cabinetry, custom furniture, and radius millwork. His perfectionism showed in every detail, and he worked with many of the most recognized builders and designers specializing in high-end luxury homes throughout the U.S.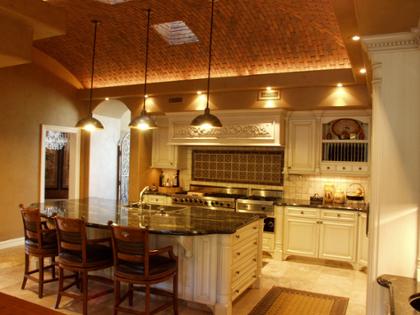 But Schultz always found time to mentor: during his 24 years in business, he hired numerous high school students and graduates who were interested in expanding their woodworking skills.  
"While working alongside of them, he'd mentor and teach them how to create and learn the craft of woodworking," said his wife, Vicki. "It was always important to him that he give the students direction and help guide them to a career that was best suited to their unique skill set." 
He loved working with students so much, in fact, that he had plans to become a high school woodshop teacher. Cancer would intervene. 
Schultz, who was very active in mountain biking, hiking, scuba diving, and travel with Vicki and their daughters, Chelsea and Ali, was part of setting the scholarship up. 
"I know how proud, honored, and excited he was of this scholarship and that he was able to play an active part in the planning," Vicki said. 
About PSU AMMT 
The PSU AMMT program is unique and considered one of the best in the nation. Students may choose a two-year Associate of Applied Science degree in Wood Technology with a specialization in Wood Product Manufacturing or Residential Construction, or a four-year Bachelor of Applied Science. Students enjoy small class sizes, participation in trade shows, paid internships, and Company Day recruiting events. 
And, a student led organization, The Society of Architectural Woodworkers Club, gives members the chance to work on hands-on projects. 
For scholarship consideration: 
Incoming freshmen must apply for admission and complete the scholarship section or the scholarship application at www.pittstate.edu/scholarshipapplication. Then, request that your high school send a sixth semester high school transcript directly to PSU Admission.   
Transfer students must apply for admission and submit the scholarship application, then submit an official academic transcript from each institution previously attended.   
Current PSU students must complete the scholarship application.