Dance event to bring stories to life on stage 
  Thursday, April 1, 2021 10:00 AM
  Academics, Campus Culture, Arts & Entertainment, News
Pittsburg, KS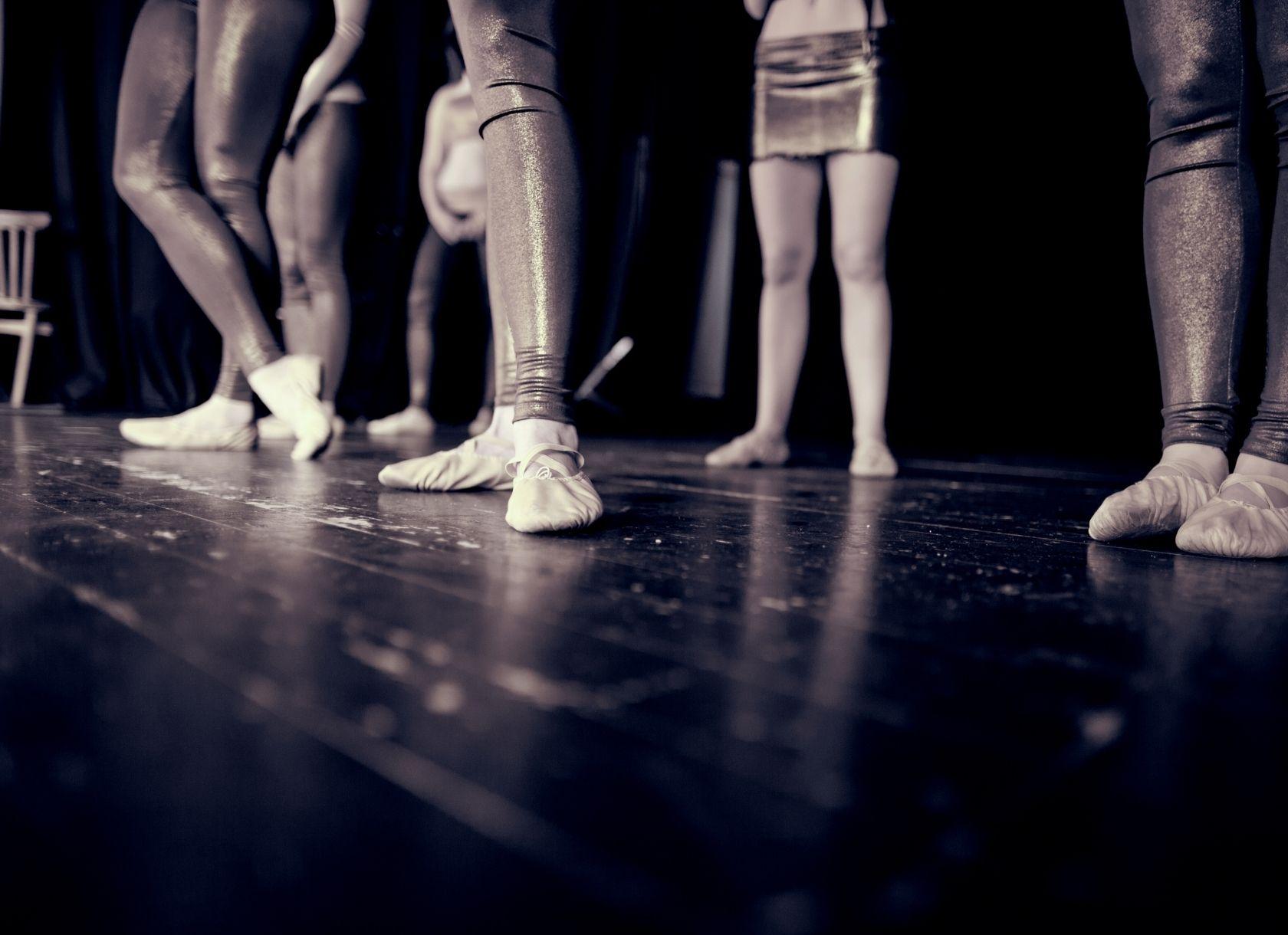 Dance isn't just about movement. It's about emotion. Experiences. Connections. Life. It's personal. 
Those elements will be on full display in "A Light on the Horizon," the PSU Dance Research & Symposium planned for the evening of April 14 at the Bicknell Family Center for the Arts at Pittsburg State University.  
It will be open to a limited live audience of 230 and will be livestreamed for remote viewing at pittstate.tv and Facebook.com/Bicknell Center. 
Featured will be 60 PSU students performing 16 dances, each with a compelling story. 
Among them: 
Dance minor Morgan Grotheer choreographed her modern and sometimes improvisational dance, "Unwritten," to depict recent personal experiences, including the loss of her mother. In a unique twist, it involves water on the stage. 
In an exploratory, modern piece called "PULSE," choreographer/performer Elizabeth Hayes will wear an electronic stethoscope to determine the movements, emotions, and tempos of the performance. The audience will hear no music — just her heartbeat. 
Hayes also choreographed "Societal Confinement," a contemporary dance that explores the timely topic of working alone and having individual strengths in contrast with working together and feeling like you're one of the same.  
Dance minors Morgan Smith and Breonna Goodwin will perform "A Little Too Much," a lyrical piece they choreographed to represent how overwhelming life can be and how we, as a society, need to be understanding and lift each other up.  
Smith also will combine her major, biology, with her minor in "Three Sisters," a contemporary/modern piece she choreographed to showcase the remediation efforts at Tar Creek Superfund Site and represent the stages of remediation. Smith conducted field research with her major and will tell that story through movement. 
Abbey Sommerauer, a graduate assistant, will perform "Towards the Sun," a dance she choreographed as a memorial and tribute to all of the people heavily affected by COVID-19. She dedicates the dance, which features 12 dancers, to her Nagypapa (grandfather), all those who lost their lives to COVID-19, and the frontline and hospital workers.  
Dance minor Hayley Monday will perform "Seven" using contemporary ballet to illustrate how it feels to be a young individual with ambition and excitement for what's to come after high school and college, and who craves new adventures and opportunities to experience other cultures. 
Dance minor Amber Kennebeck will perform "Yours," a contemporary/lyrical dance that represents her strong, compassionate love for her significant other while demonstrating her doubts and need for reassurance. 
Dance minor Halee Harpenau will perform "How Will I Know," a tap dance she choreographed last March at the beginning of the pandemic. 
Two dances rooted in folklore — one in Mexican culture and one in Hungarian folk dance, western swing, and polka — also are planned, as are two big numbers from the hit musical "Hairspray" and "Chicago." 
The evening also will feature a hip-hop performance and a pom performance by PSU Crimson and Gold Dancers. It will begin at 5:30 p.m. with a display of research projects in the lobby of the Bicknell Center, followed by the performances at 7:30 p.m. in the Linda & Lee Scott Performance Hall. 
The event is hosted by the PSU Dance Minor program under the direction of Professor Janice Jewett. 
---
Learn more about the PSU Dance Minor.