Undergraduates to present research  
  Monday, March 1, 2021 9:30 AM
  People and Society, News, Academics, Science and Technology
Pittsburg, KS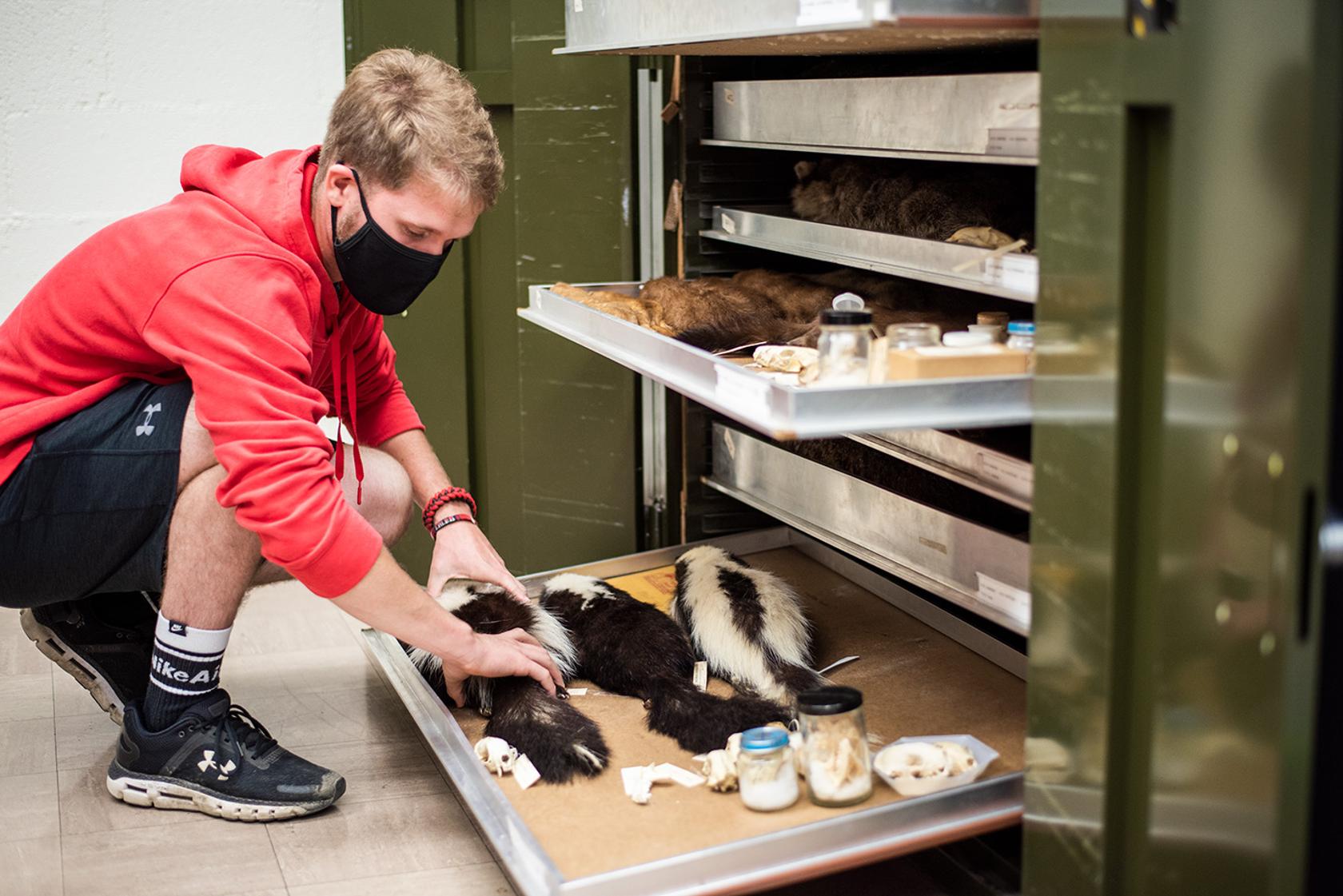 It's now the turn of undergraduates at Pittsburg State University to be spotlighted in a statewide showcase to inform lawmakers and the public about the educational research being done on campuses across the state. 
Typically held in the Capitol Rotunda at the statehouse in Topeka, this year's Capitol Undergraduate Research Summit will be held virtually on March 2-4.   
Being virtual makes the event no less prestigious, noted Brian Sims, associate professor in Teaching and Leadership at PSU, who is coordinating PSU's entries.   
"Students selected for this event are involved in research, including physical and natural sciences, engineering, sociology, history, and education — all providing a direct impact to the state of Kansas," Sims said. "They then present that research in the form of posters and videos, their presentations are judged by faculty from participating institutions, and awards are given."  
Competing PSU students are: 
Thai Butcher, who researched polymers with biomedical application under the direction of Santimukul Santra in the Chemistry Department. 
Mark Arnce, who researched expandable graphite as flame retardant in industrial use under the direction of Ram Gupta at the Kansas Polymer Research Center. 
Caleb Durbin, who investigated mammal communities in Kansas mined lands for a Smithsonian project under the direction of Christine Brodsky in the Biology Department. 
Maggie Murray, who researched temperature decreases in mammalian species across the nation, also under the direction of Brodsky in Biology. 
Provost and Vice President for Academic Affairs Howard Smith said the university and students have derived many benefits from the undergraduate research program. 
"We've seen enhanced student learning through mentoring relationships with faculty, increased retention, students have had the opportunity to gain in-depth knowledge in their disciplines, develop critical thinking, creativity, problem solving, and intellectual independence," Smith said in his recorded welcome address. "It's promoted an innovative culture. Some have even found solutions to problems, ideas for businesses, and they've taken what they've learned into their careers." 
Sims said that while it's an honor for PSU students to have their research selected for the spotlight, the event also serves another vital function: It gives Kansas legislators context as they consider extending support for basic research funding to the Regents universities, and it shows the public the impact universities have on the state's workforce.   
Those who view the event will be able to comment and post questions for student presenters. To view their presentations, visit http://ltblogs.fhsu.edu/urd2021/ 
Graduate winners 
A similar event spotlighting graduate research was held in February and PSU students did well, with one winning the competition. READ MORE: https://bit.ly/3svsNy3