Students to present research findings to elected officials in Topeka 
  Wednesday, February 17, 2021 4:00 PM
  Academics, Science and Technology, News
Pittsburg, KS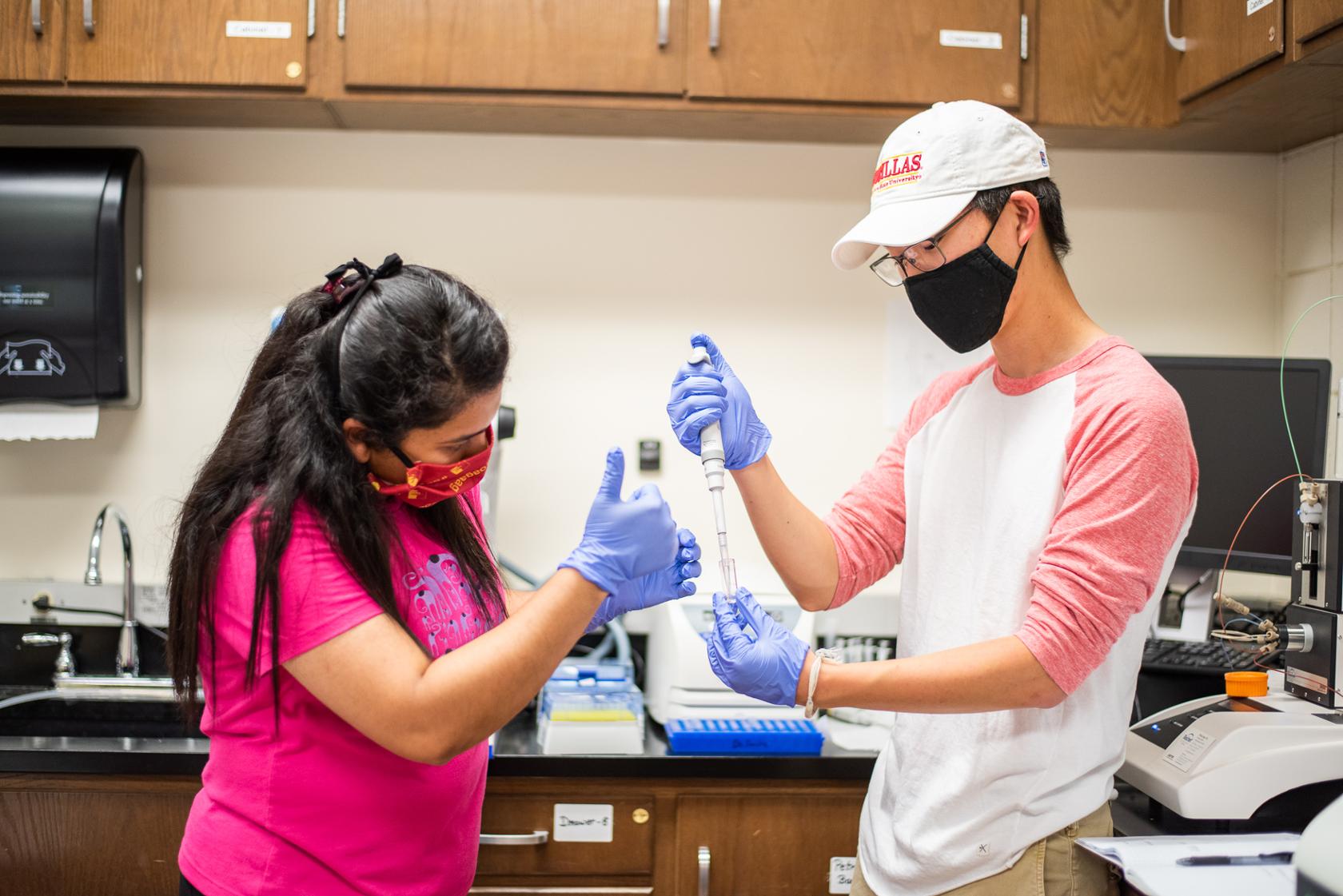 Research by graduate students from Pittsburg State University's Chemistry and Communication departments will be spotlighted in a prestigious statewide competition designed to show lawmakers and the public the quality of educational research being done on campuses across the state. 
Typically held in the Capitol Rotunda at the statehouse in Topeka, this year's Capitol Graduate Research Summit will be held virtually on Feb. 18.  
Being virtual makes the event no less prestigious, noted Brian Sims, associate professor in Teaching and Leadership at PSU, who is coordinating PSU's entries.  
"Students selected for this event are involved in research, including physical and natural sciences, engineering, sociology, history, and education — all providing a direct impact to the state of Kansas," Sims said. "They then present that research in the form of posters and videos, their presentations are judged by faculty from participating institutions, and awards are given." 
Competing PSU graduate students are: 
Trupti Patel

,

 

under the direction of 

Santimukul Santra in the Chemistry Department

 

Nilam 

Panchel

, 

also 

under the direction of 

Santra

 

Felipe de Souza

, 

under the direction of

 Ram Gupta in the Chemistry Department

 

Tenzin 

Ingsel

, 

also 

under the direction 

of Gupta

 

J. Choi,

 

also 

under the direction of Gupta

 

Kaitlin Barnett

, 

under the direction of

 Alicia Mason Collins in the Communication Department

 
Their research could lead to solutions to critical issues we face, their supervising faculty noted. Ingsel's work, for example, focuses on the development of eco-friendly materials that can be used to generate green energy via water splitting. 
"Cost-effective green energy sources are highly sought-after entities that can provide solutions to the worldwide energy crisis concerns," Gupta said.  
Souza and Choi worked on developing green flame retardants for polymeric materials. 
"Bio-based polyurethanes are the future of polymer industries as crops-based chemicals provide a stable source of raw materials that are low cost and eco-friendly," Gupta said.  
Barnett's research focused on analyzing data related to public health information seeking behaviors and how in the early stages of the COVID-19 pandemic, those informational sources impacted disease-related beliefs and knowledge.  
The findings are presented with an eye toward identifying strategies that improve the effectiveness and efficiency of health risk messages.  
"Research findings highlight the vital role that communication plays in informing and educating the public about public health threats, specifically emerging infectious disease scenarios," Collins said. "By understanding the health information seeking behaviors and the vested interests of audiences, strategic communicators are better prepared to create messages that are persuasive and influential, thereby limiting and mitigating harm to public health. 
Sims said that while it's an honor for PSU students to have their research selected for the spotlight, the event also serves another vital function: It gives Kansas legislators context as they consider extending support for basic research funding to the Regents universities, and it shows the public the impact universities have on the state's workforce.  
Those who view the virtual event will be able to comment and post questions for student presenters. To view their presentations, go to:  
https://ltblogs.fhsu.edu/cgrs2021/category/pittsburg-state/l 
A similar event spotlighting undergraduate research is set for March 2-4 and will feature research from students majoring in Chemistry and Biology.