School counselors: "A calming presence in the storm."
  Thursday, February 4, 2021 3:00 PM
  Alumni, Milestones, People and Society, News
Pittsburg, KS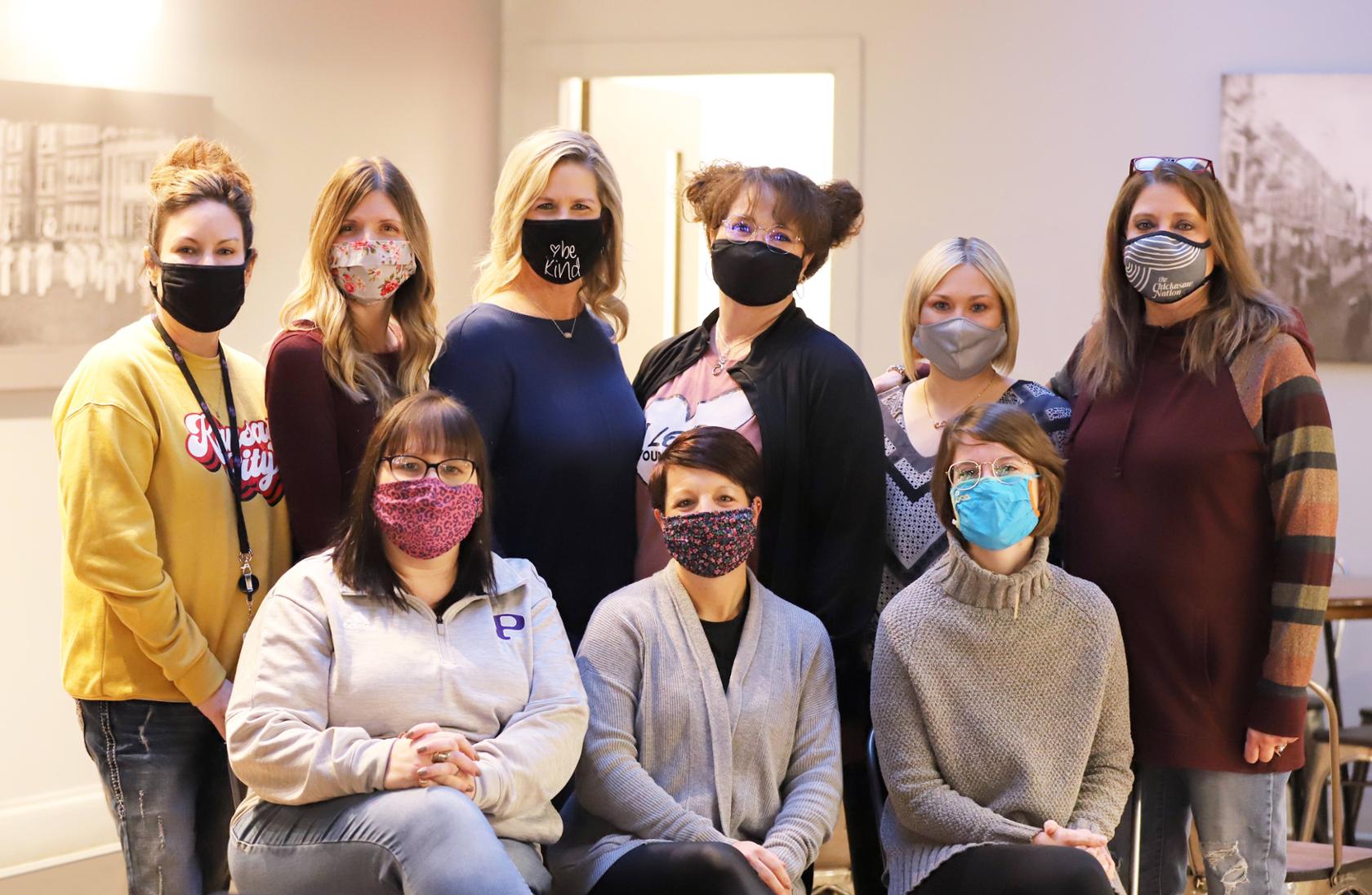 All nine of the school counselors for Pittsburg Community School District are graduates of Pittsburg State University's school counseling program. This week — National School Counseling Week — they're celebrating both their career field and the person who played a big role in preparing them for it: Becky Brannock. 
"Dr. Brannock has played an instrumental role in my life and the lives of hundreds of other school counselors across the region," said Melinda DeGruson, counselor at Lakeside Elementary School. "And in turn, that has impacted thousands of children including ours right here in Pittsburg."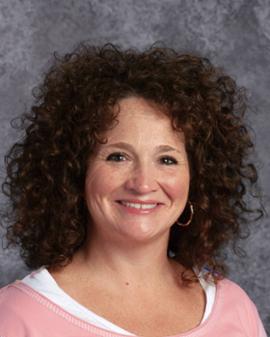 DeGruson
Brannock directs the school counseling program at PSU and is nearing the end of four decades of shaping lives though counseling: For 16 years, she was a school counselor herself, and for the past 25 she's been teaching others to do so. 
Among those she's mentored are DeGruson and George Nettels counselor Brandi Dalgarn, both 2019 nominees for the Kansas School Counselor Association's Counselor of the Year award, as well as the other seven school counselors in Pittsburg: 
Megan Dixon, Westside, BS '92, MSEd '08, MS '12 
Christy Perez, Meadowlark, BA '98, MS '01, EDs '16 
Terri Sutton, Pittsburg Community Middle School, BSEd '99, MS '08 
Teresa Spangler, Pittsburg Community Middle School, BSEd '91, MS '96, MS '07 
Gina Ulbrich, Pittsburg High School, BSEd '00, MS '05 
Stef Loveland, Pittsburg High School, BS '09, MS '18 
Jessica Stegman, BSEd '00, MS '08 
Daily, they focus on helping students who have shaky home lives, do individual and small group counseling, and lead classroom lessons on topics like good choices, study skills, peer pressure, and manners. They collaborate, facilitate peer support and role modeling, and help youth get past obstacles. 
"I'm very proud of what we do, of our team, and to be a school counselor," DeGruson said. "I wouldn't trade this job for anything at all." 
Often, though, it presents challenges – particularly in the past year of helping children during a pandemic. 
"Dr. Brannock has always been the person I can turn to if there is a situation I am faced with and need guidance," DeGruson said. "She's a calming presence in the storm. That's what my colleagues and I try to be, too, for the children we serve. She is the epitome of what a counselor should be, and we model ourselves after her." 
"I can't say enough about her encouragement; she had been in the field herself, and you learn so much more from that as a college student than you do from a book."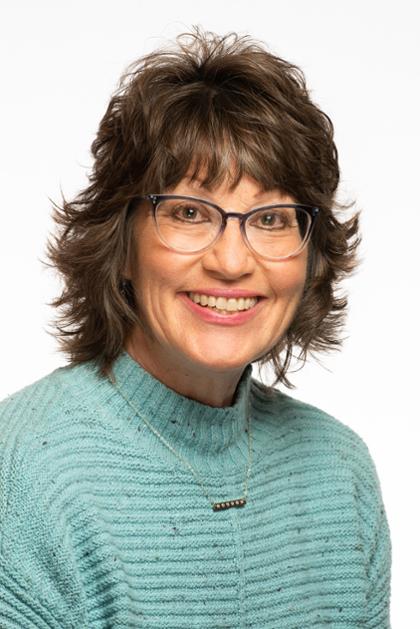 Brannock
For her efforts and achievements, Brannock was inducted into the Kansas School Counselor Association Hall of Fame a few years ago. Now, she's looking toward retirement in June, but knows her legacy will live on in school counselors on the front lines every day, including these nine Pittsburg counselors. 
"I believe the role of the school counselor is one of the most important ones in any school," Brannock said. "To be able to pass that passion on has been incredible; in their lifetime, they'll be impacting vast numbers of students themselves and it keeps getting passed on. To me, being an educator is about being able to give the gift that just keeps on giving." 
---
In their own words: 
Christy Perez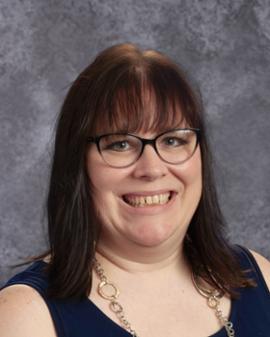 "Making a difference in kids' lives is why I became a counselor. I started my career with college-aged students and took what I learned from those kids about their experiences in K-12 and had the opportunity to use that knowledge to impact a younger generation. I often tell others I call my story from college to kindergarten and what an adventure it has been! I have been blessed my all my students and I strive every day to help them find their voice." 
Gina Ulbrich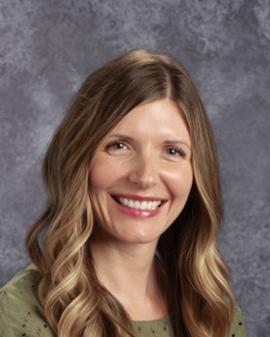 "I love being a school counselor because I get to provide the full range of counseling services, which include personal, social, academic, and career counseling. No two days are alike, so I truly never get bored! Working with teenagers all day has its challenges, but the rewards are greater! Seeing them grow into healthy and confident adults is a gift. 

The PSU school counseling program is in depth and rigorous. When you graduate, you know your stuff! The faculty in the Psychology & Counseling Department have high expectations but do everything possible to help students meet those expectations. Upon finishing my coursework, I continued on, earning my LPC. I'm constantly taking continuing education courses because I feel it's my duty to be as educated as possible to serve our families at the highest level." 
Teresa Bailey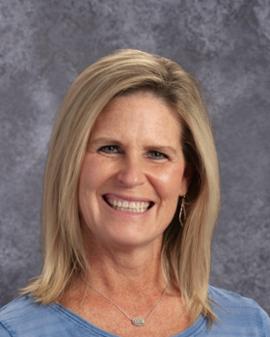 "I absolutely love being a middle school counselor. It's my occupation but I don't consider it work because I love what I do. I work in the best district with the best staff and the best students around. The PSU counseling

 

program

 

did an excellent job preparing me to be a counselor. Not only the education I received while I was there, but also the ongoing support and collaboration that I still receive today from the department. Now, my daughter is getting her master's degree in school counseling at Pitt State

!

"

 
Stef Loveland 
"Growing up my parents often said, 'do what you love and you will never work a day in your life.' As I watched my mom serve as a school counselor, I could always tell that her work mattered deeply to her and I longed to have the same passion and ability to help others on their journey. School counseling allows us to meet people exactly where they are, while having the grace to listen to where they have been, and the ability to help them see where they want to go. 

Coming to PSU was in many ways coming home for me. I knew that I wanted to follow in Mom's footsteps. Supervision under Dr. Brannock, who also supervised my mom during her school counseling practicum, provided a place for me to continue to grow as a counselor and also taught me the magnitude of just how much this vocation matters. I felt completely prepared to launch into the school counseling world at Pittsburg High School." 
Brandi Dalgarn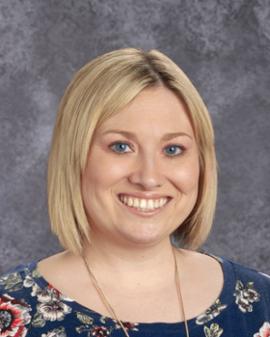 "It is very rewarding to have a job where you have the opportunity to help so many different people in so many different ways on a daily basis. The school counseling program at Pitt State is excellent. Dr. Brannock is an amazing teacher and leader. She is so encouraging and supportive of her students and always goes out of her way to help students in any way she can. The school counseling program gave me a good foundation and a wide range of experiences that really helped prepare me for the vast roles and responsibilities of a school counselor."   
Terri Sutton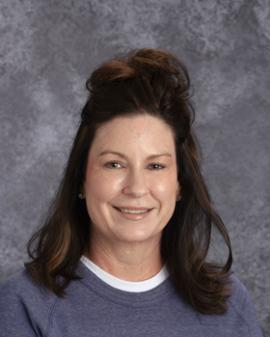 "I enjoy being a counselor because I love working with kids and helping them through issues that they are having to face in today's world – every day is different and I love that about my job. I feel PSU gave me a great start to my counseling career. Becky Brannock is amazing at getting us ready and preparing us for what it is like to be a counselor at any level." 
Megan Dixon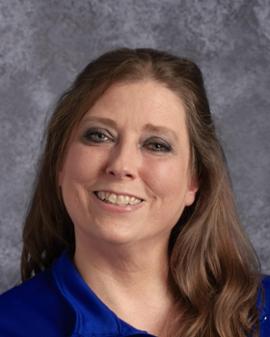 "I have a learning disability and as a child in the '70s, they labeled me but didn't know what to do with me. They didn't know how to provide me with accommodations and told me I wouldn't graduate from high school. My high school guidance counselor turned my life around by encouraging me to go to college. He believed in me, he showed me the power a school counselor has. I wanted to be someone's Mr. Gibson." 

PSU's counseling program was wonderful, including Dr. Brannock and all the other faculty. She encouraged me — especially after the death of my dad — she kept after me, and here I am today: three degrees and a career I love. I'm helping kids and making a difference." 
Jessica Stegman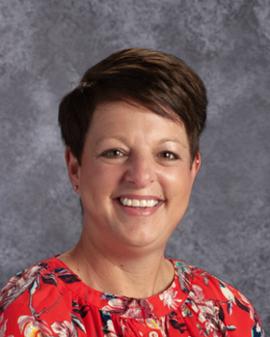 "I enjoy being a school counselor simply because of the students. It's very rewarding to watch them enter the walls of PHS as freshmen, unsure of themselves and their future, and then leave as confident young adults. Throughout their four years, we get to be a small piece of their lives emotionally, academically, mentally and socially. It's one of the most rewarding jobs I've ever had.  

The PSU school counseling program provided me with many long-lasting friendships and colleagues. Throughout the program, you become a family that you rely on throughout the coursework and then into your career. The amount of knowledge I gained in the program will last me a lifetime!"