PSU Intensive English Program accredited for 10 years, begins online instruction 
  Thursday, February 4, 2021 2:30 PM
  News, Milestones, Academics
Pittsburg, KS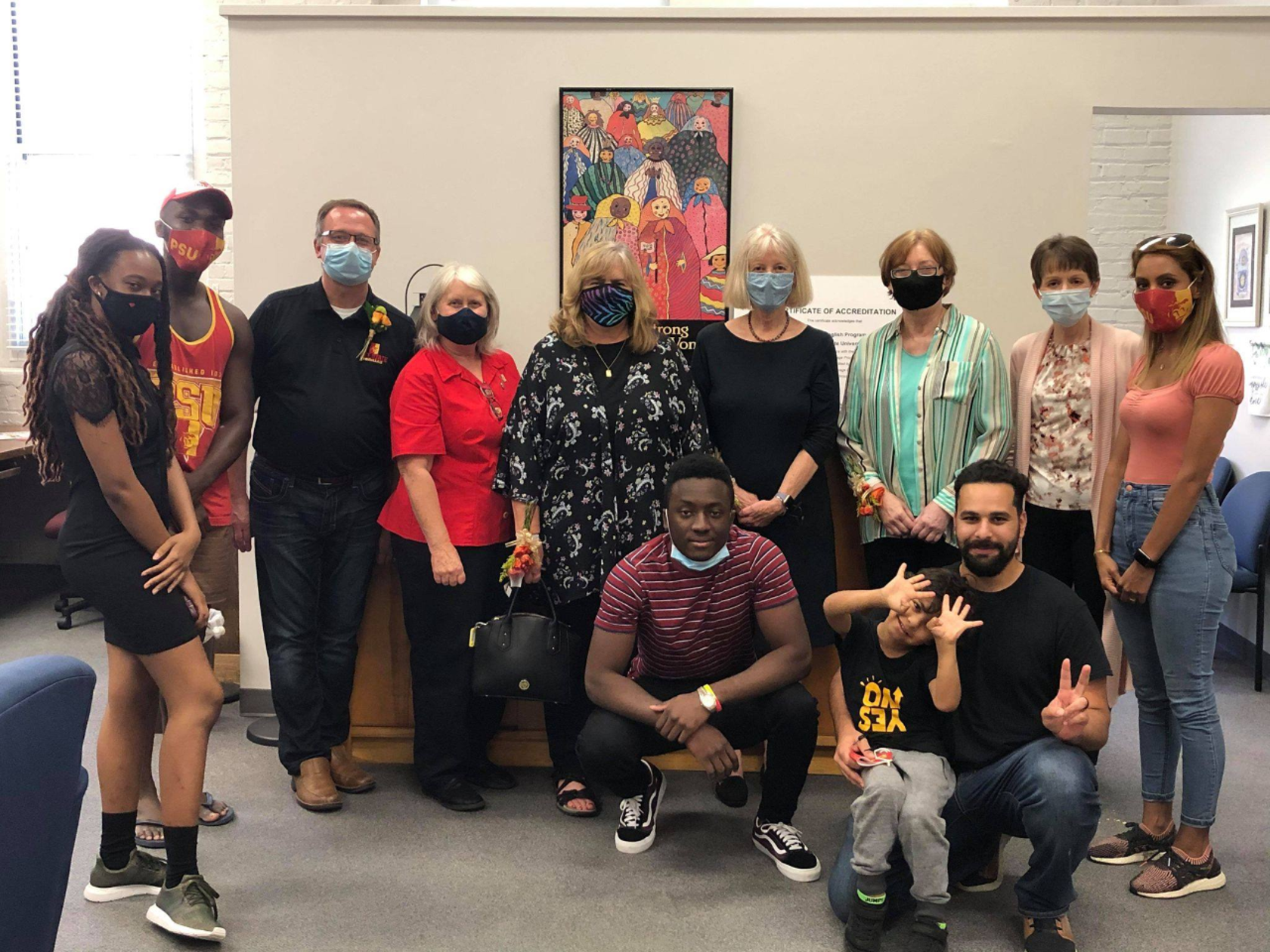 The door is wide open to international students seeking to enroll in Pittsburg State University's Intensive English Program, thanks to a 10-year reaccreditation passed with flying colors. And now, a new online English program is taking the program a step further. 
A policy by Immigration and Naturalization Services requires international students who are seeking to study in the U.S. and needing to master English do so only in accredited programs. PSU's program first was accredited five years ago, and a 10-year reaccreditation is "an amazing accomplishment" said instructor Paige Cortes, who along with Cherlyn Ingram were instrumental in the process.  
"It has really helped us become a stronger, more consistent program, I would say," Cortes said. "We passed with flying colors. It just goes to show the quality of the program and the support of the university." 
The process took nearly a year of reporting, self-study, and a site visit by the Commission on English Language Program Accreditation — one of two major accrediting bodies for intensive English programs in the world. 
IEP, a vital component in the pathway for international students to be able to join PSU academic programs after mastering the English language, has gone through many creative changes over the years. 
"It has really evolved with the mobility trends of international students and their needs," Cortes said.  
It's continuing to grow and adapt. In August, the program moved to be housed in the English and Modern Languages Department, which will offer additional support and be a benefit to students as they transition from IEP to academics.  
The program runs summer programs with such groups as Japanese automotive technology students, and PASS (Preparation for Academic Student Success), a federally approved program that serves international students whose standardized English test scores are just shy of PSU's requirements to take IEP classes for academic credit and academic classes concurrently.  
And, this semester the program has launched a new online English program after a successful pilot program launch last October, navigating challenges like different time zones around the world. 
"We are teaching Spanish, Chinese, Russian, French, Turkish/Arabic, Italian, Filipino, and Brazilian students," Cortes said, "including social workers at a Syrian refugee camp in Turkey — how can you not want to help those people?" 
PSU's success with the program comes as IEPs are closing across the country at small and large schools, sometimes in the middle of the semester. 
"The university has stood by this program through thick and thin," Cortes said. "People really understand the important role it plays in recruiting and retaining international students, and we are so grateful for that support.  
Cortes said numerous employees who have moved on, as well as many still here in multiple departments, are to thank for the collaboration it took to achieve a 10-year accreditation. 
"Those of us here now believe we have put in place a system that will outlive us," she said.
---