PSU students win in statewide research competition 
  Monday, February 22, 2021 3:00 PM
  Academics, News, Science and Technology, People and Society, Milestones
Pittsburg, KS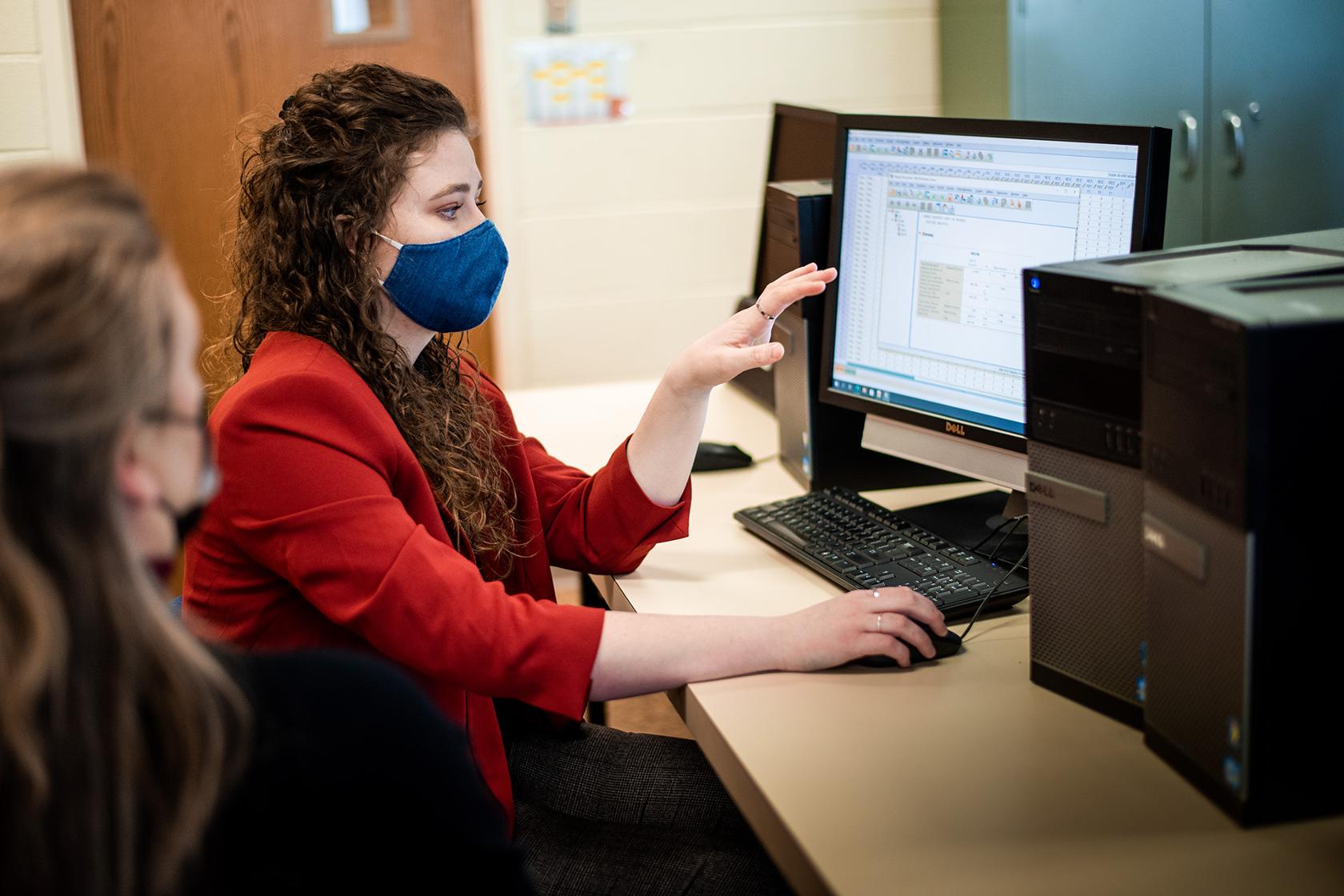 A Pittsburg State University graduate student is celebrating a first-place, statewide win for her role in research focused on COVID-19 health information in the Four States. 
Kaitlin Barnett spent last semester with advisor Alicia Mason studying where people in Kansas, Missouri, Arkansas, and Oklahoma were seeking and obtaining information about COVID-19 in the early days of the pandemic. 
"We wanted to know if there was relevance between those sources and the knowledge and beliefs those people had about the virus, as well as preventative measures," said Barnett, who is from the tiny town of Dora, Missouri. "The study is important because the results could be used to help create more effective health risk messages in the future." 
Barnett and Mason conducted their research using an online survey tool. Barnett then showcased their process and findings in her presentation, "COVID-19 Health Information Seeking: Knowledge & Vested Interested in Midwest Populations," as a competitor in the prestigious annual Capitol Research Summit.  
The summit was comprised of competitors from universities across Kansas. 
A panel of judges chose Barnett's presentation as the first-place winner, and picked two other PSU students for other top awards:  
Trupti Patel, Department of Chemistry, won first place in her cohort of the BioKansas competition for "Nanoceria-Delivered Magnetic Resonance Probe: A Multimodal Theranostic Tool to Identify, Treat, and Monitor Cancer." Students Arth Patel, Zachary Shaw, and Tuhina Banerjee also contributed to the research, which was done with advisor Santimukul Santra. 
Felipe M. deSousa, Department of Chemistry, won first place in his cohort of the BioKansas competition for "Eco-Friendly Flame-Retardants for Bio-Based Polyurethane Foams." Student J. Choi was a contributor to the research, which was done with advisor Ram Gupta. 
Barnett, who also juggles two jobs with her course load and research responsibilities, will graduate in May 2022. She is considering going on to earn her PhD with an eye toward teaching strategic communication at the university level. 
"I was pleasantly surprised to have been declared the winner! I was so proud of the research we had completed but was also blown away after seeing the phenomenal work submitted by other PSU students!" she said. "It was excellent, unexpected news and I can't wait to see where the rest of my academic career takes me. It's so rewarding to see hard work pay off!" 
The presentations can be found at https://ltblogs.fhsu.edu/cgrs2021/