Pittsburg, Columbus benefit from graphics students 
  Thursday, January 28, 2021 2:30 PM
  News, People and Society
Pittsburg, KS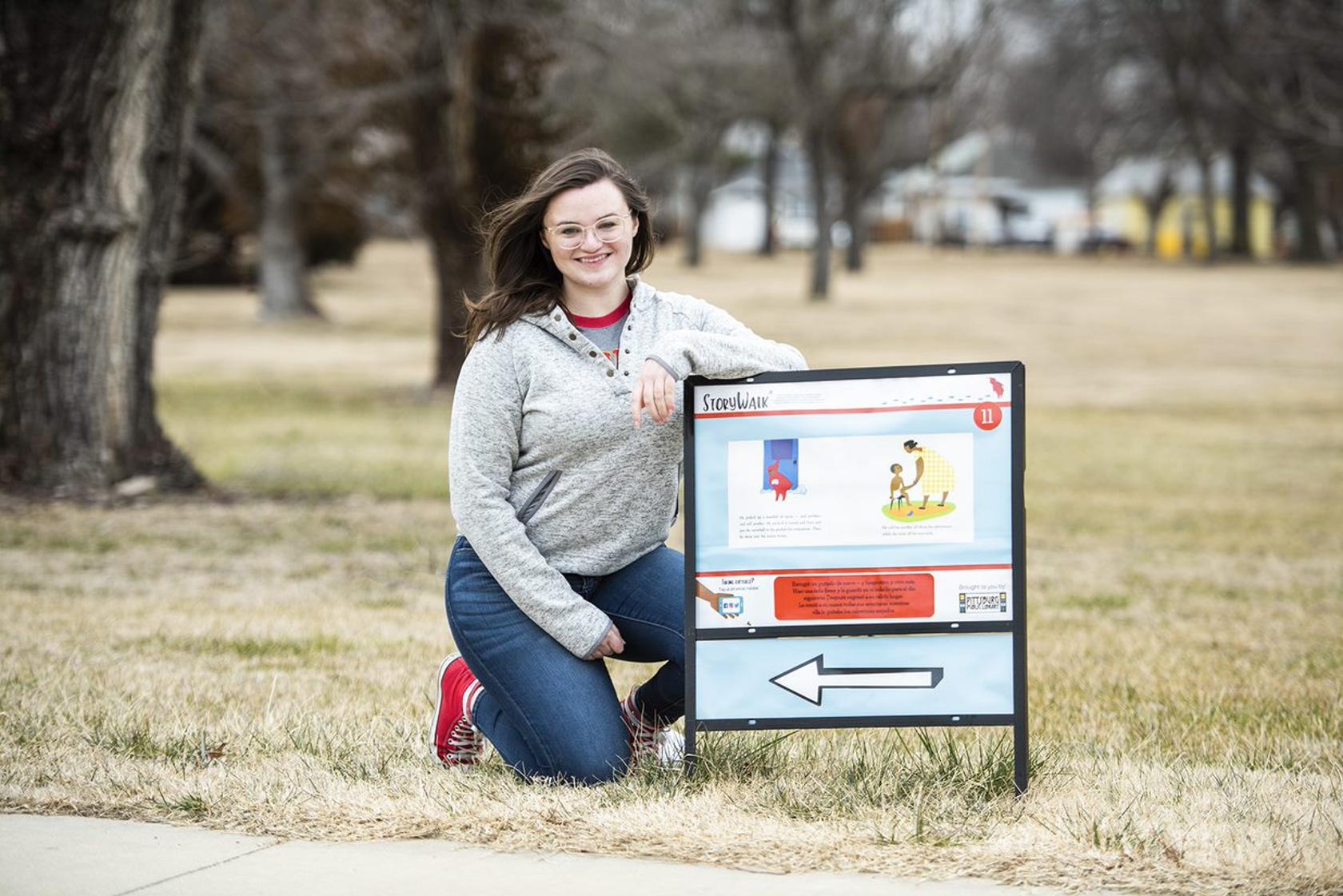 Two real-world projects by students in Graphics and Imaging Technologies not only gave them something impressive for their portfolios, they've positively impacted residents in the communities for which they designed them. 
One project, the Pittsburg Story Walk designed by Toni Zibert for Pittsburg Public Library, is being used by parents and children who visit Schlanger Park and Lakeside Park. 
The other, a new website by Lauren Wool and her classmates for the City of Columbus, is being used by residents and city employees every day.  
Zibert is a graphic communication major with an emphasis in graphic design who created the Pittsburg Story Walk with input from library staff as a way to reach patrons during the pandemic when the library was closed to the public. 
"As an intern, they tasked me with designing layouts, and I used what I learned from Associate Professor Andrea Kent-McConnaughey in Production Graphics class," said Zibert, who is from Arma, Kansas. "I don't think I would have been able to complete a project like this, at that scale, without that prior knowledge and confidence I learned at Pitt State." 
A new story is installed on the Story Walk each month, with new layouts and new colors to keep things interesting, Zibert said.  
"I wanted to keep them fun, but cohesive and professional looking," she said. "It's a great portfolio piece, and I'm quite proud of it. It's been really satisfying." 
Library Director Bev Clarkson praised her creativity, dedication, and professionalism. 
"She did such a tremendous job getting the Story Walk project up and running," she said. "Her work and the project exceeded all of our expectations, and we got great feedback from parents and community members."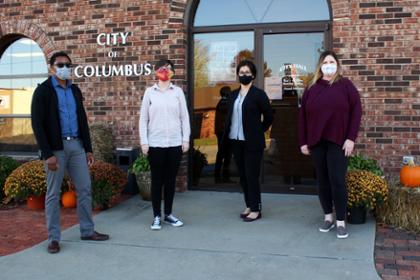 Wools' project, the new website for the City of Columbus, picked up where a class project for Web Content and Management Systems, taught by Assistant Professor Jason Reid, left off. 
"Our goal was to create an easy-to-use website for the end user, at a reasonable cost, that would put our small city on the Kansas map so that we could share why Columbus is so great," said City Administrator Daniela Rivas. 
Reid said the project gave students a chance to work together as a team, develop courage, and build their portfolio while they applied concepts they were learning in the classroom. 
As the semester came to an end, Wools, who is from Topeka, Kansas, was asked to stay on the project as an intern and work alongside Rivas and Assistant City Clerk Erin Williams to complete the website. 
"I'm majoring in web and interactive media. This allowed me to take the framework that was built in class and put content into all of the pages, which was a valuable experience," Wools said. "I'm really proud of the end result. It's definitely the biggest project I've worked on." 
She also created an updating guide to help the city make changes in the future on their own. 
"Now, I'm in talks with another small town about developing a web site, and I can see myself doing this for non-profits, community organizations and other groups in the future," she said. 
---
Learn more about PSU's GIT program.