Johnson will lead NCAA D-II Management Council 
  Wednesday, January 13, 2021 10:30 AM
  News, Milestones, People and Society
Pittsburg, KS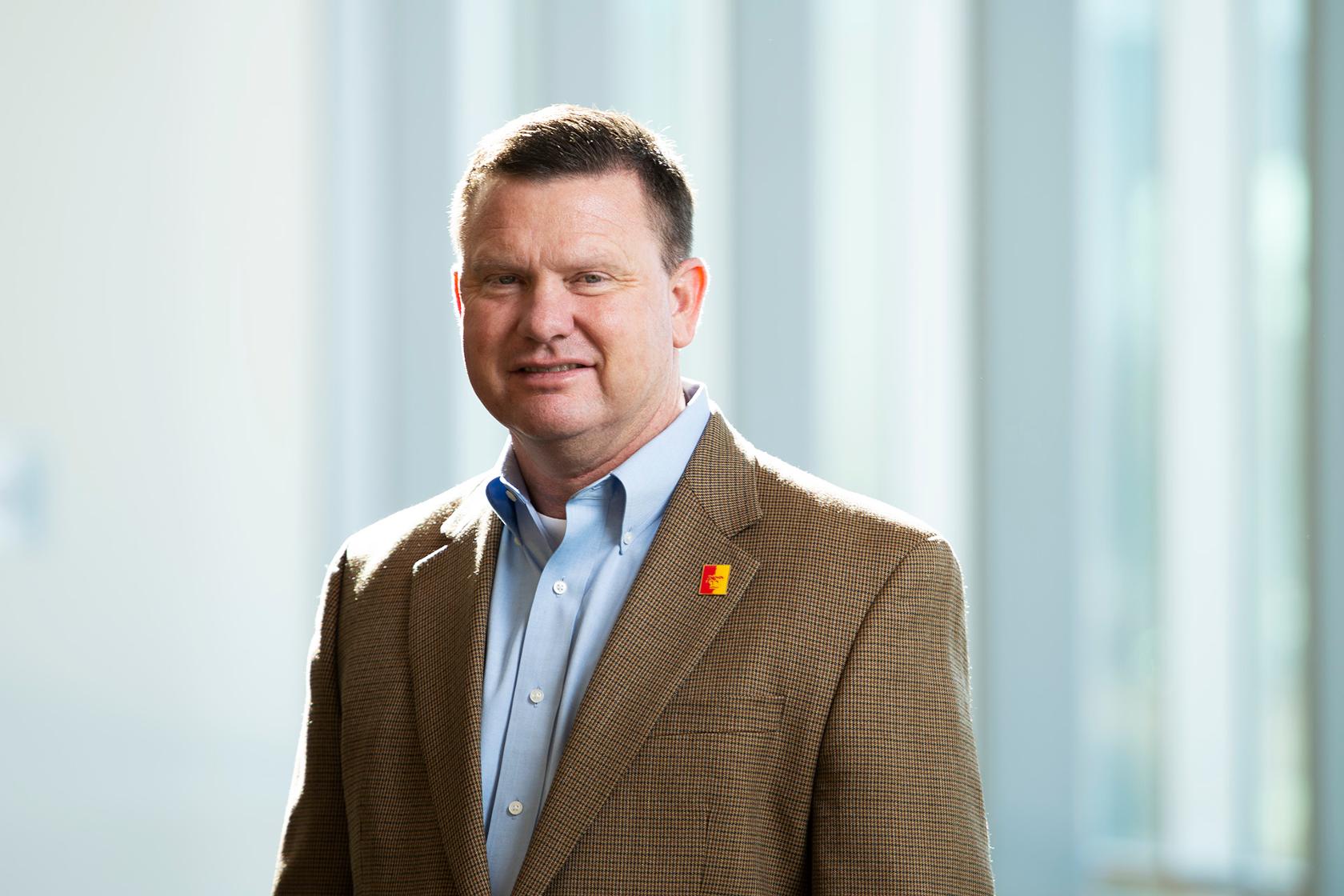 The NCAA Division II Management Council has a big to-do list for 2021.  
Progress on the social justice front and continued work on potential adoption and implementation of the new NCAA name, image, and likeness legislation will require careful planning and execution.  
Restarting competitions and reinstating championships in the face of continued COVID-19 concerns is a top priority. 
So is developing and implementing a plan to rebuild the division's reserve fund following the financial impact of COVID-19. 
Leading those tasks and that council as chair will be Pittsburg State University Director of Intercollegiate Athletics Jim Johnson, marking just the fourth time in 24 years that a member of the Mid-America Intercollegiate Athletics Association has served in that role.  
It's one that Johnson, who will begin Jan. 15 and continue until January 2022, doesn't take lightly. 
"To serve as chair of the council after three years of participation, and especially during a critical time with several high-priority initiatives, is an honor," Johnson said. "The decisions made in the coming year directly impact Pittsburg State and the MIAA, so I look forward to leading these efforts."  
The current NCAA Division II governance structure was established in 1997, creating both a Presidents Council and a Management Council. The division is comprised of 23 conferences and more than 310 member institutions. The Presidents Council is comprised of 16 chief executive officers from member institutions, while the Management Council is comprised of 28 individuals, including athletics directors, senior woman administrators, conference commissioners, faculty athletics representatives, and student-athletes from each of the 23 conferences.  
Johnson's appointment to lead the Management Council represents another milestone: PSU is just the third institution to have had leadership on both councils in the 24-year period since the establishment of the governance structure, as President Steve Scott served as chair of the Presidents Council in 2017.  
Chairing the Management Council is time consuming, with a lot of time spent in face-to-face or virtual meetings, travel, and project work outside of meetings. Johnson is grateful for the support of his colleagues who will help make that possible. The role also includes serving in an ex-officio role on the NCAA Board of Governors, the highest-ranking governance body in the Association. 
"We have a great team at Pitt State, so I'm able to balance my role as director of Intercollegiate Athletics with these new responsibilities," said Johnson. "Our student-athletes and coaches deserve to have their interests championed at the conference and national level, and it's part of my job to do that." 
He noted that the council stands on the shoulders of incredible administrators who have provided past leadership, and on those of the tremendous staff at the NCAA national office.  
"The current members of the Management Council are an extremely intelligent, engaging, and hard-working group of individuals who believe in the division and in the student-athlete experience we provide," said Johnson. "I look forward to working with them to restore that experience to pre-pandemic levels, which is no small undertaking. I know we'll approach this with the care, thoughtfulness, and resourcefulness it requires." 
Johnson has served on numerous Division II committees including Planning and Finance Committee, Championships Committee, Membership Committee, Men's Basketball Committee, Football Committee, as president of the Division II Athletic Director's Association in 2018-19. He was twice selected as an NACDA/Under Armour Athletic Director of the Year (2013-14, 2019-20). 
Scott said he was a natural choice to lead the Management Council. 
"Intercollegiate Athletics at PSU provides an important contribution to our community both culturally and economically and serves as the core of loyalty to our institution for many alumni and fans," Scott said. "We take it seriously and believe strongly that it's important to be at the table at the conference and national level, perhaps now more than ever. I'm very confident that Jim's leadership will move the division forward."