PSU students claim first place at national level for live sports broadcast 
  Tuesday, November 17, 2020 10:30 AM
  People and Society, Academics, Milestones, News
Pittsburg, KS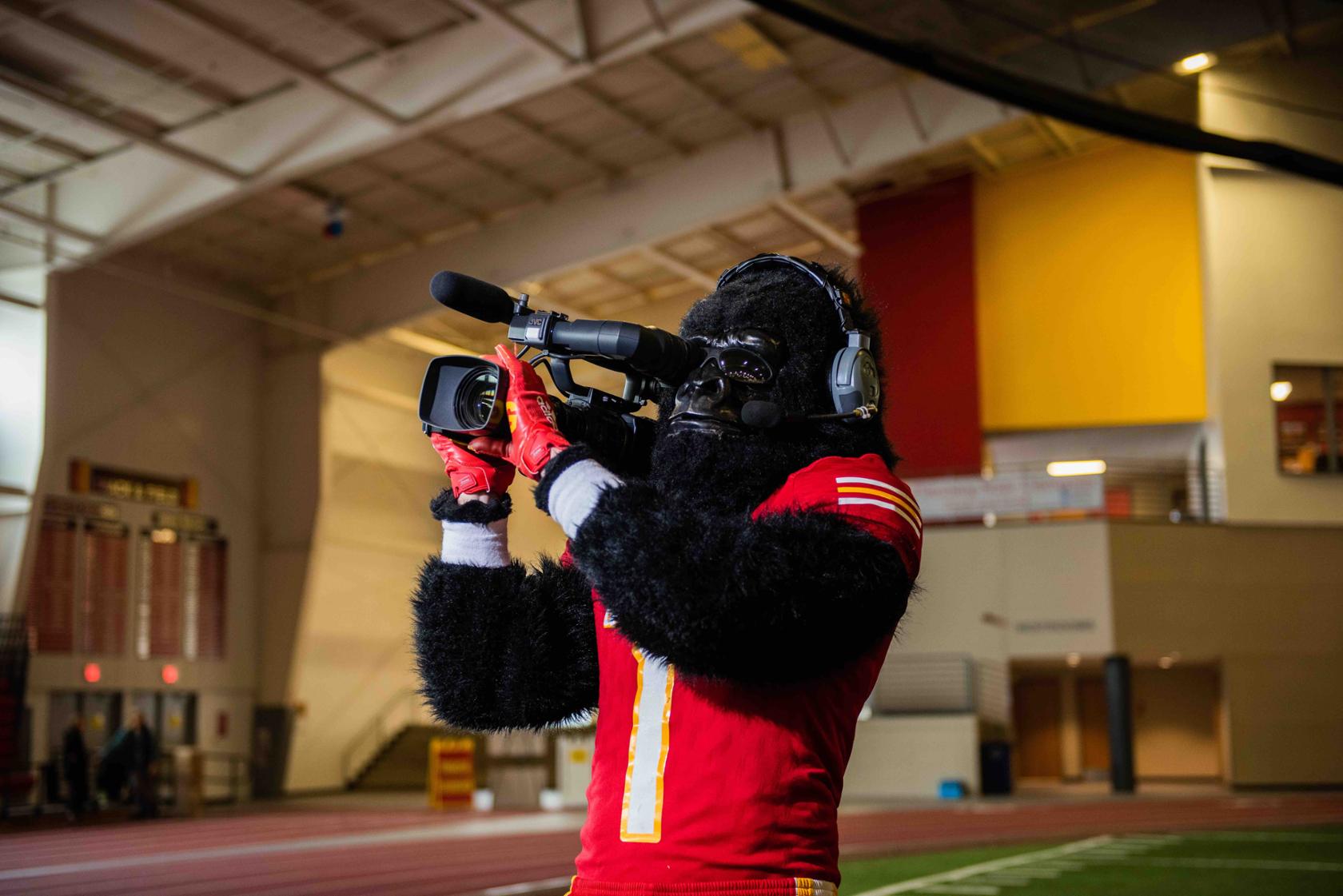 A year later, last fall's football game against Missouri Western has produced a national win — not for one of the teams that played on the field, but for an entirely different kind of team competing off the field. 
Pittsburg State University students majoring in communication as part of the Media Production program captured first place in the nation for their live sports broadcast of the game.  
Earning the award meant first beating out dozens of other schools at the state and regional level before advancing to a national playing field against more than 1,000 entries.  
"Our team won first at every level, and although we consistently place in the top four, this was the first time we've ever placed first in the nation in this category, so I'm pretty excited," said Professor Troy Comeau. "To beat Ithaca College in New York and St. Cloud State in Minnesota speaks highly of our students' work and this program." 
The PSU team included Tyler Godwin, now a junior from Haysville, Kansas, who did the play by play; Vanessa Tapia, a Spring 2020 graduate from Shawnee, Kansas, who directed the broadcast; Shelby White, now a first semester graduate student from Scammon, Kansas, who was the replay operator; and Caleb Wuthnow, now a senior from Newton, Kansas, who was the camera operator. 
All of them have dreams of making broadcasting their career, and all of them said they firmly believe their experiences at PSU will help them make those dreams a reality.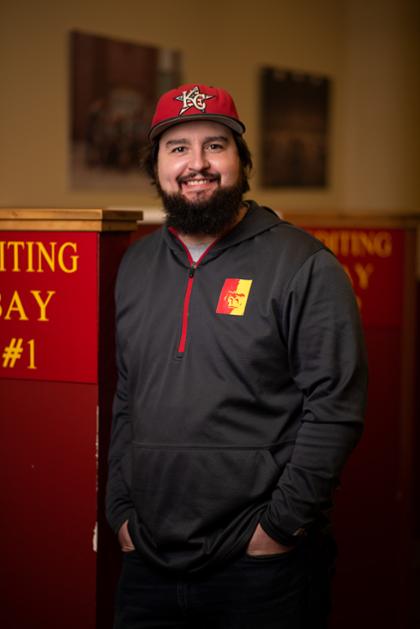 As replay operator, White looked at all camera feeds to see which had the best angle of a big play so that the play could be shown again from a different perspective from the main game shot.  
"I'd be looking at 3 or 4 different cameras. When I found one that I liked, I'd call it out to Vanessa, and then she'd work it into the production if there was time in between plays," White said. "Then, while the replay was running, I used a lever on the replay machine to slow the replay down and speed it back up at the appropriate times."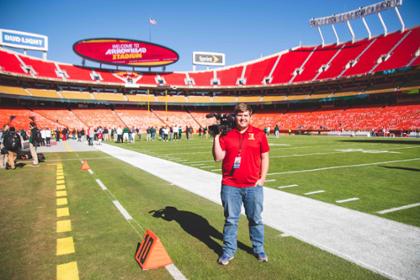 As camera operator, Wuthnow's job took him to close to the action of the game. 
"I was 'camera three' for the day so that meant my job was to be the camera on the field getting closeups of players, coaches, and give replays from angles the high up top cameras could not provide," Wuthnow said. "I also edited pre-recorded highlight clips for use while announcers talked about the players to watch."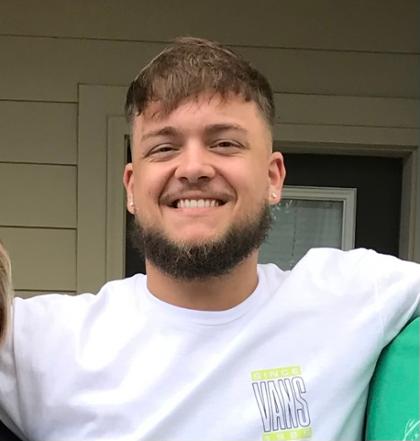 As the primary speaker, Godwin's responsibility was to give a description of what was going on in the game and after each play — a perfect training ground for his career: "I hope to be a sports commentator or journalist for a big-time sports media outlet," he said. "Somewhere like ESPN, Fox Sports, CBS Sports, or NFL Network." 
Tapia, who landed a job with a Kansas City TV station before even graduating, served as the director.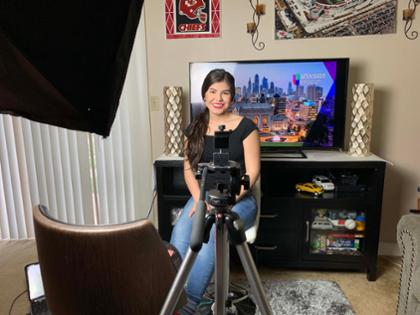 Like the football team, the media production team began preparations for the game weeks in advance. 
"Our planning process generally starts at least two weeks before a game so we can plan what we can control: the pregame, halftime, and postgame," Comeau said. "We talk about equipment, how to operate the cameras, how replay works, graphics — there's a lot of stuff they have to learn. For some, it's their first time doing this. And with each game, we rotate so they learn every position." 
He "throws them into the fire quickly." 
"But that's the great thing about Pitt State. At D-I schools, ESPN is there, and students don't get a lot of experience," he said. 
This is the first year PSU has ever beaten Ithaca College, a private school in New York, for the top prize.  
"They have great equipment. Their tuition is about $30,000 a semester. They win a lot," Comeau said. "It's an honor to have come out ahead of them." 
Although time has passed since the game, the team's excitement as winning is no less diminished. 
"When I found out that I had won, I was probably the most excited I had ever been," Godwin said. "This award had a lot of meaning to it because of the competition I was going up against." 
White described it as an incredible feeling. 
"I've been a part of productions that have won first place by the Kansas Association of Broadcasters, but to be recognized at the best in the country in broadcasting is a whole new level of satisfaction, pride, and jubilance," White said. 
The Media Production Class also included:
David Bradbury
Jacob Beggs
Doug DeNise
Garrett Grant
Anna-Maria Hernandez
Erin Kapaska
Pride Leggins
Michah Neale
Nicholas Streeter
Brayden Wadino
Earl Walter
Nicholas Watson
Learn more about Media Production at PSU.