Pitt State Theatre to present original, improvisational show 
  Tuesday, November 17, 2020 1:30 PM
  Academics, News, Arts & Entertainment
Pittsburg, KS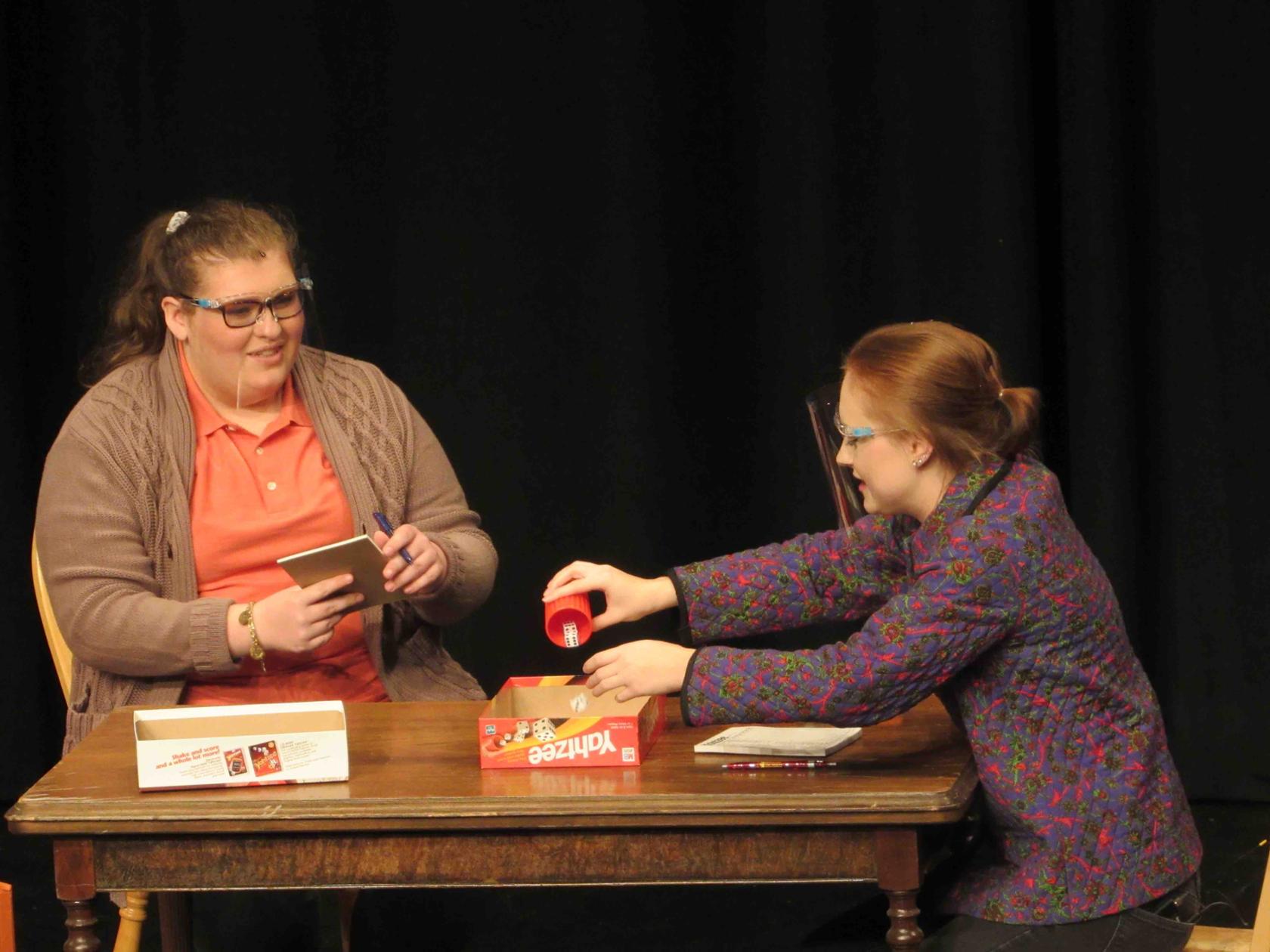 Free tickets are now available for students, faculty, and staff, and are available to the public for $6, to view Pitt State Theatre's next offering virtually. Called The Windshield and The Bug, it will be available for viewing on demand from Dec. 3-6.  
The original, improvisational production was conceived and directed by recently retired department chair and Pitt State Theatre Director Cynthia Allan and developed by the Comm 625 Advanced Performance Ensemble. It's comprised of a series of scenes about the way in which the metaphor of the "windshield and bug" play out in our daily lives: from times we think everything is going our way, to times when nothing works for us at all. 
"I think everyone can relate to the metaphor of this show," Allan said. "Who hasn't experienced the high of getting a good grade on a test only to walk out to their car and find a flat tire? We all have a million of these experiences as we grow up and it's fun to look at characters dealing with them." 
Originally planned for last spring, the cast and crew adapted to the pandemic by including fewer scenes and fewer characters. They also wore clear face shields while performing. It was recorded at the Bicknell Family Center for the Arts by students in PSU's Media Production emphasis, who also edited it. 
It features original music by Megan McCoy, with whom Allan has worked on many productions. 
"We think of this as a type of showcase, or workshop version, of what we would have done in the live show," Allan said. 
The ensemble features Payton Boswell, Cooper Dammrich, Scott Ladish, Miranda Madden, Tayler Matthews, Josh Ramsey, Jenna Russell, and Noah Smith. Included are cameo performances by Kathryn Huffman, Hunter Adamson, Lisa Quinteros, and Allan herself.  
Sets and lighting are by Linden Little, costumes/props by Quinteros, and stage management/COVID compliance by Adamson and Huffman. Zane Hull, a graduate student in communication, is the producer and editor of the video production. 
Tickets are free to PSU students/faculty/staff with a valid PSU photo ID and may be obtained at the PSU Ticket Office, 137 Garfield Weede Building, Monday through Friday from 8 a.m. to 4 p.m. Tickets are $6 for the general public and may be purchased at the Weede, or by calling 620-235-4796 or online at pittstate.edu/tickets 
Patrons will receive an email with an online link to view the production. 
---
Cutline:  
Tayler Matthews,a senior from Nevada, Missouri, interacts with Payton Boswell, a senior from Pittsburg, Kansas, during an improvisational scene in Pitt State Theatre's latest offering. Both students are majoring in communication with an emphasis in theater.
---
Learn more about theater at PSU.