Mercer honored for leadership in activities programming 
  Wednesday, November 18, 2020 10:00 AM
  News, Campus Culture, People and Society
Pittsburg, KS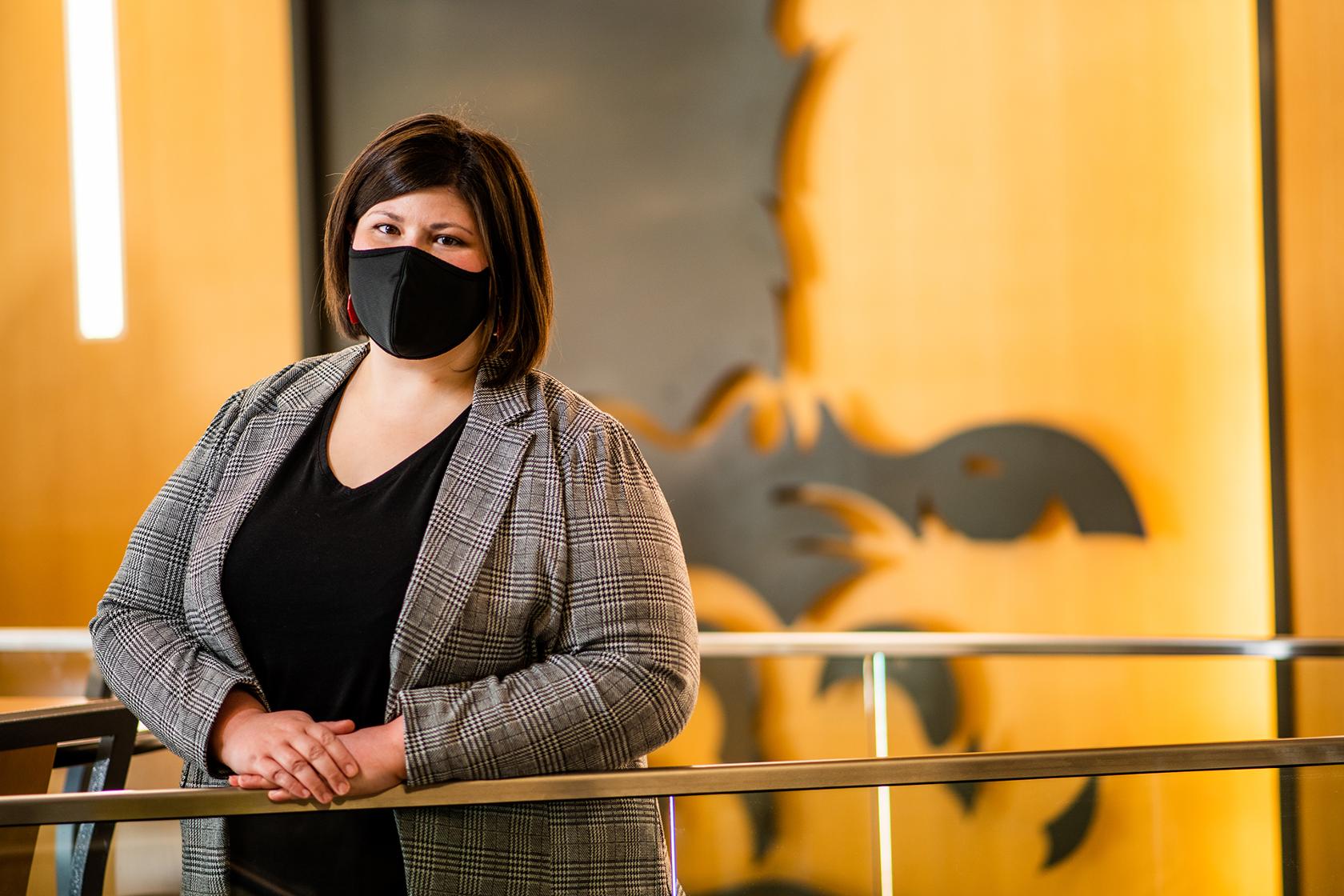 It's been especially challenging this year to provide students at Pittsburg State University with engaging, meaningful non-academic activities that are vital to their college experience, but Campus Activities Program Coordinator Mary Mercer found a way. 
At the same time, she provided enthusiastic and unwavering leadership to the National Association for Campus Activities Central Region in her role as the Region Leadership Team Chair. 
This month, her dedication to both was rewarded with the highest honor possible by NACA Central: The Markley Award, named for the individual who helped found the region.  
NACA Central is comprised of Colorado, eastern New Mexico, Kansas, Oklahoma, Missouri, Texas, Arkansas, Louisiana. Its vision: to create college communities where everyone belongs. 
She came to PSU in 2014 and has played an instrumental role ever since in rebranding the Gorilla Activities Board and helping to lead or provide support to numerous activities that fall under the Campus Activities umbrella, including annual welcome events, Homecoming, Apple Day, Emerging Leaders Academy, and student programming throughout the year.  
Mercer was described by her nominators as a passionate advocate who inspires students, reaches out to peers to share ideas, recommend resources, and strengthen ties. 
In her volunteer role with NACA, she works with about 20 volunteers from the region to create connection opportunities, professional development resources, and promote NACA membership and all its benefits.  
Colleagues from not just PSU, but from across the region, praised her dedication. 
"Mary is part of the reason I decided to volunteer for regionals this year," said Erica Nordlund of Stephen F. Austin University. "She immediately had an impact on my life and has definitely been someone that I look up to as it relates to being a student activities professional." 
Levi Harrel of Oklahoma City University described her as "a tireless advocate for personal growth and development within herself and with her team." 
"She sees challenges simply as hurdles to overcome and never falters to help others surmount obstacles they may encounter," Harrel said. "She lives how she leads, fully embracing the concepts of diversity, equity, and inclusions into all facets of her work." 
Mercer said she was surprised, humbled, and honored. 
"It feels so nice to have recognition of my work this year," she said. "I feel strongly that what we do is an opportunity for students to practice what they're learning in the classroom, to gain leadership experience, to develop their purpose and begin to understand who they are, and to help instill pride in and memories of an institution that will help them be more involved as alumni. What we do is integral, and it's such an honor to be recognized for that." 
---
Learn more about Campus Activities at PSU.