Former colleagues mourn passing of PSU nursing pioneer 
  Thursday, November 19, 2020 4:00 PM
  People and Society, Alumni, News
Pittsburg, KS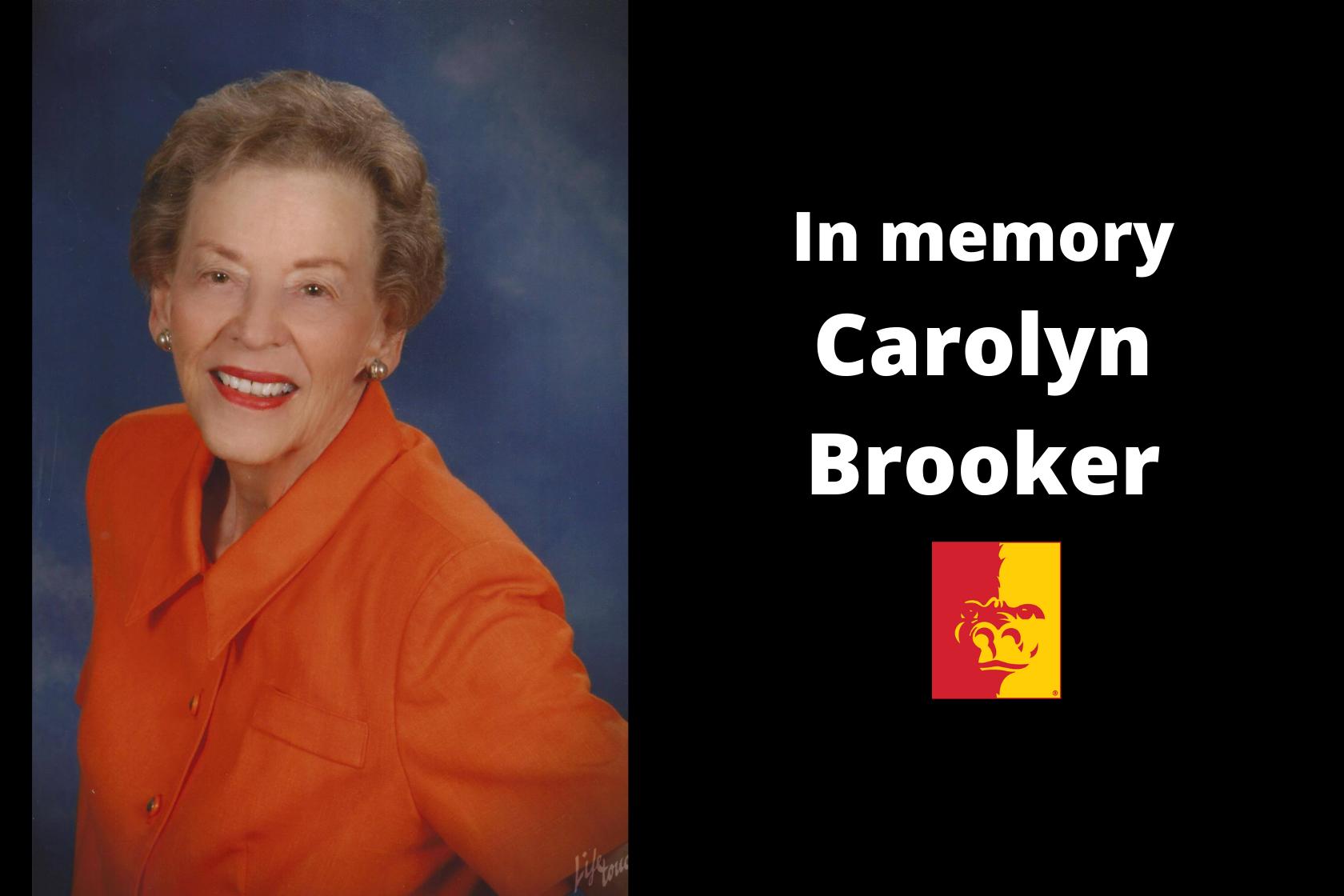 Former colleagues are mourning the passing of Carolyn Brooker, one of the founding faculty members of the university's nursing program, who died on Nov. 14. She was 87. 
Brooker, whose family's connection to PSU also is strong, was influential both as an advocate and a financial supporter of the Irene Ransom Bradley School of Nursing. 
After her retirement in 2000, she served as a member of nursing school advisory board, and in 1993 established the Carolyn J. Brooker Scholarship for nursing students. She also established a memorial scholarship in the College of Technology in honor of her late husband, George Brooker, a longtime faculty member. 
"The School of Nursing, as well as the Pittsburg State University community, will certainly miss her presence," said Director Cheryl Giefer, who also considered Brooker a friend. "She impacted generations of nurses who now work in clinics and hospitals across the U.S., and I found it very touching that she asked to be buried in her white uniform." 
Brooker earned her diploma from Wesley School of Nursing in Wichita in 1954, followed by her bachelor's from PSU in 1972 and master's from PSU in 1974.  Brooker received a master's in nursing from Wichita State University in 1978. 
Her dedication to nursing through the years ranged from a stint in the Philippines as a liaison heatlh worker for U.S. Public Health, a charge nurse for Mercy Hospital in Fort Scott, Kansas, a private duty nurse in Peoria, Illinois, and a primary care nurse in Pittsburg — all experiences she passed on to her students in the form of instruction. 
For 28 years, she held numerous teaching positions and advised countless students in the School of Nursing, from 1972 until her retirement as a professor emeritus, Giefer said, and she played a lead role in the creation of and revision of coursework in the school. 
Brooker was known for incorporating the use of technology into the curriculum that at the time was considered cutting-edge, and she served in leadership roles on numerous Pittsburg State University, regional, and statewide committees. 
"She touched so many lives and was such a strong woman and role model, and I take comfort in knowing her legacy is a lasting one," said her daughter, Nancy Brooker, a 1986 graduate who taught at PSU in the Biology Department for many years. 
Brooker has two other daughters who survive her: Annette Brooker-Grogan of Maryland, and Joy Reed, a 1984 graduate, of Arkansas. She also is survived by her second husband, Richard Weathers, a former faculty member in the Automotive Technology program in PSU's College of Technology.  
The family is planning a memorial service and celebration of her life for after the pandemic.