College names Distinguished Administrator Award winner
  Monday, November 30, 2020 2:30 PM
  People and Society, News, Alumni
Pittsburg, KS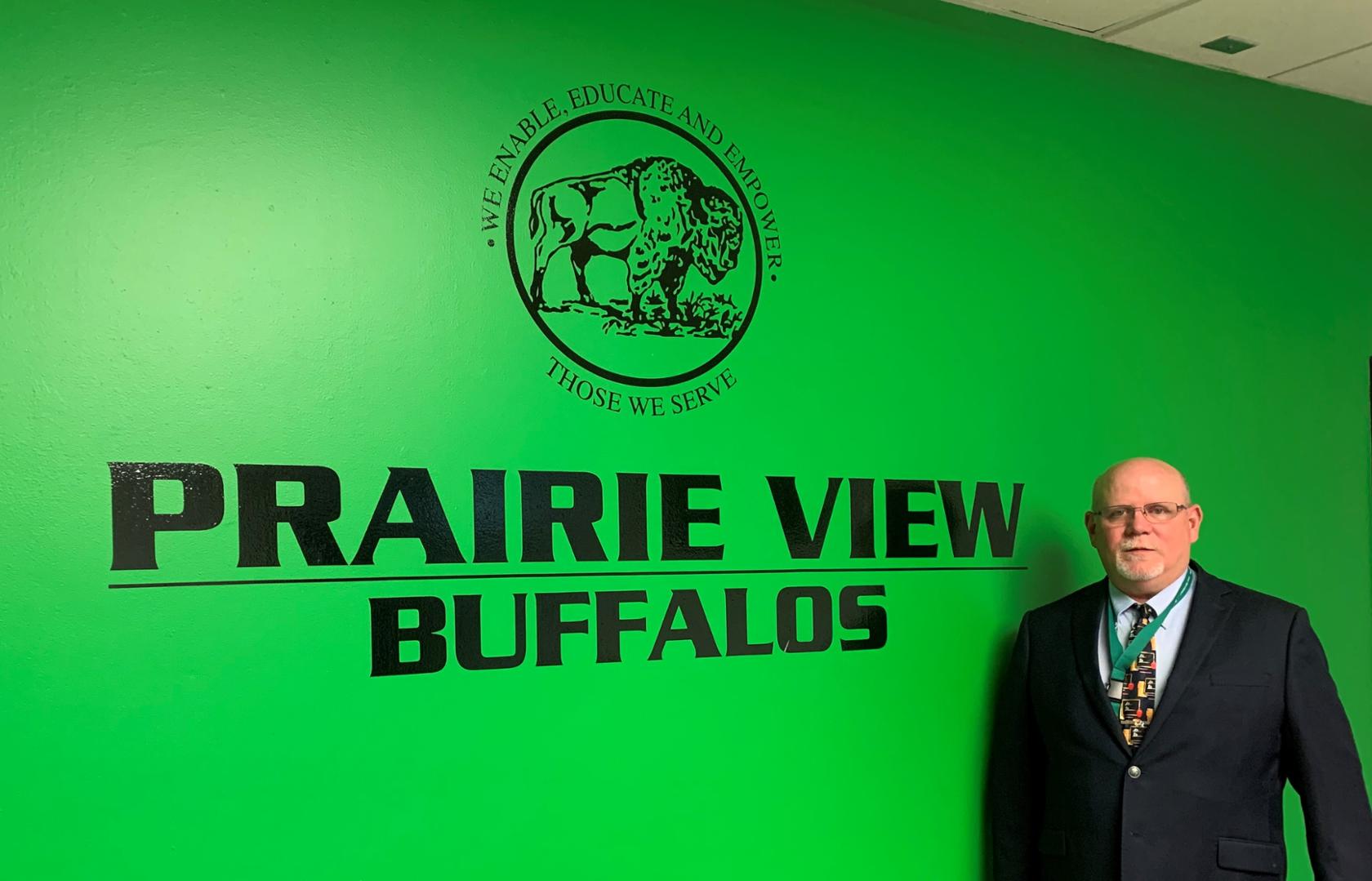 The College of Education at Pittsburg State University has chosen a dedicated administrator for the annual Distinguished Administrator Service Award: Rex Bollinger, superintendent of USD 362 Prairie View in LaCygne, Kansas. 
Bollinger was inspired to choose education as a career by teachers in his extended family. He chose PSU for his degree in education, graduating in 1992, and his master's in building administration, graduating in 1997.  
"I loved the campus and the atmosphere at PSU," he said. "As a future science teacher, I felt that the science department was top-notch and that I could get my teaching degree and move forward with my career."  
Now serving as the superintendent of LaCygne School District, his career has included working as principal Jayhawk-Linn High School in Mound City, Kansas, as superintendent of USD 211 Doniphan West, and as dual superintendent of Highland USD 425 and Denton USD 433.  
"Dr. Bollinger is a kind, fair, and humble person who has never sought awards, titles, or notoriety," said Joseph Hornback, assistant superintendent. "His focus has always been on doing what is right for his students, his community, and his family."  
Bollinger's colleagues say he has provided measured and consistent leadership during the pandemic, encouraging the leadership team to offer grace and patience to teachers, students, and parents in a time of fear and uncertainty.  
He offered to help coach middle school girls' basketball if needed; obtained his CDL so he could serve as a substitute bus driver; and loaded temperature scanners into his truck to deliver them to schools, where he assembled them and trained principals on their use.  
Bollinger said he was deeply humbled to receive the award.  
"I want to thank my instructors at PSU, and the many students, teachers, administrators, board members, and employees I have worked with over the past 29 years for what they have done for me in my career, because without them, I would not be where I am right now," he said.  
Brandon Wade 
The College of Education chose Brandon Wade, middle and high school choir teacher in Pratt, Kansas, for the annual Distinguished Teacher Award. Full story. 
Learn more about PSU's College of Education.