Students, employers connect in virtual career fair
  Monday, October 26, 2020 3:00 PM
  News
Pittsburg, KS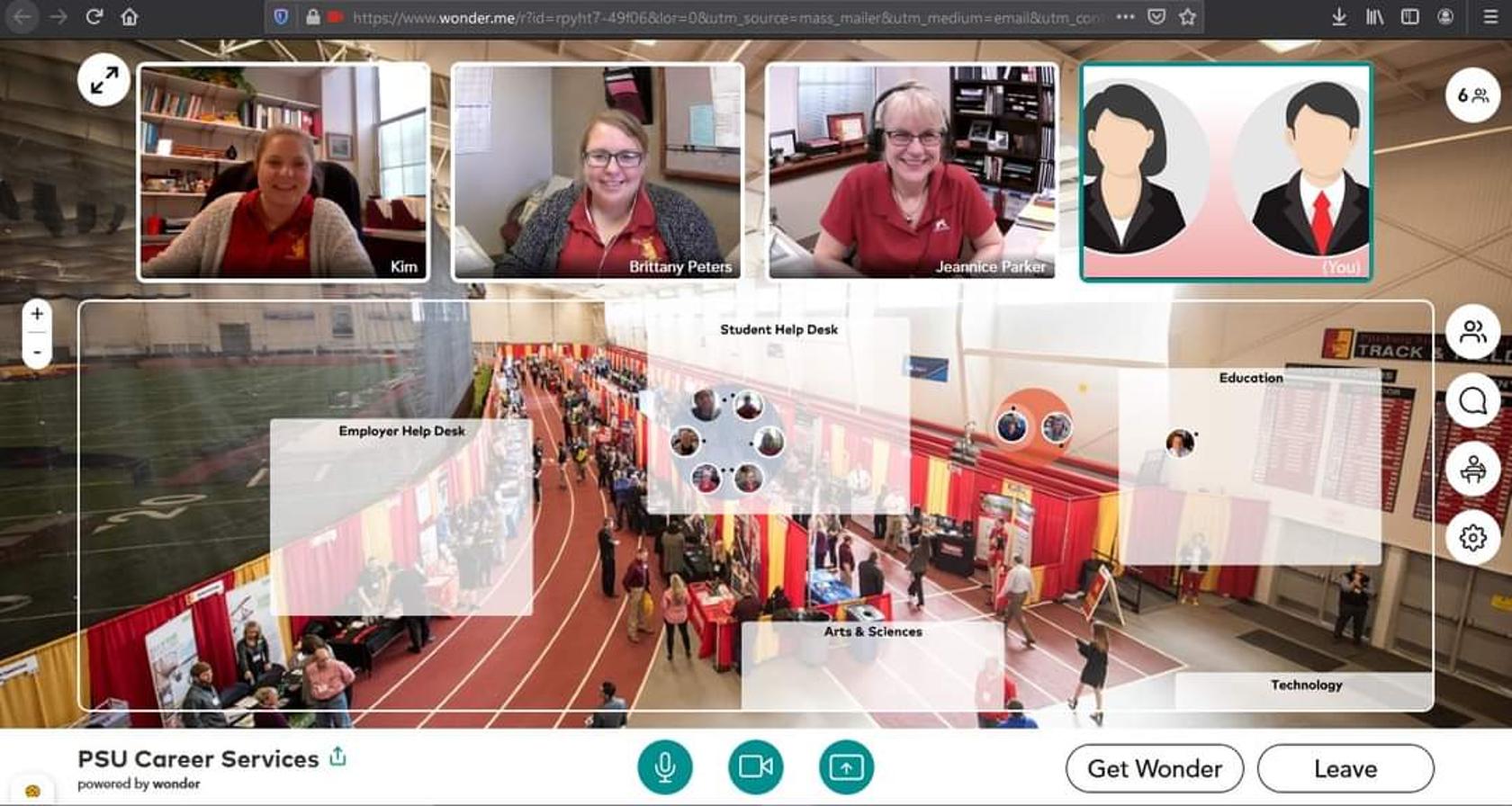 This year's Fall Career Fair at Pittsburg State University was unusual for two reasons: It was virtual. And it was one of the best in which Taylor Gravett, a talent acquisition specialist for Freeman Health System, had participated. 
"The experience was by far the best one we have had on the virtual career circuit so far. We had more attendance in this one virtual fair than we have had in all of the prior ones combined," he said. 
Wyntr Jacobs, a management and marketing major, was pleased with the experience, as well. 
"I interviewed with three companies. I was looking for an internship in marketing and I feel that I was able to connect with the interviewers on a more personal level since it was one on one with no interruptions," Jacobs said. "It was an amazing experience." 
For many years, career fairs at PSU have filled the Plaster Center and the John Lance Arena with hundreds of people. This year, amidst a pandemic, obvious changes had to be made. 
Career Services Director Mindy Cloninger worried about whether going virtual would hinder employers or potential employees. But both groups deemed it a success: More than 100 companies and organizations registered for a chance to interview more than 275 students. In all, approximately 700 meetings or sessions were conducted.  
The virtual platform provided a networking site that included an employer help desk and a student help desk. Individuals moved their avatars to join virtual conversations. And students signed up for 10-minute one-on-one meetings for more targeted chances at landing internships or jobs. 
"A virtual fair is quite different, of course, and we're learning more every day," Cloninger said. "But we're delighted with the results so far!" 
Gravett said Freeman, one of the largest employers in the Four State Area, hires a number of PSU graduates — not just in nursing but also in IT and other non-clinical departments. The company always finds it worthwhile to attend the PSU Career Fair, regardless of whether it was in person or virtual. 
"In these changing times, we find it still incredibly important to reach out to students about possible job opportunities here at Freeman Health System," he said. "Even though the format and medium may be different, students are still on the hunt for that career post-graduation and we want to make sure they know about the career paths available here at Freeman." 
Finance major Dominic Piccini said he made great connections during the fair. 
"I actually met with four different companies and three post graduate schools yesterday," he said. "I could see any of them potentially turning into something in the future."
---
Learn more about the Office of Career Services.