PSU Homecoming to look a bit different this year 
  Tuesday, October 6, 2020 10:30 AM
  Campus Culture, Alumni, News
Pittsburg, KS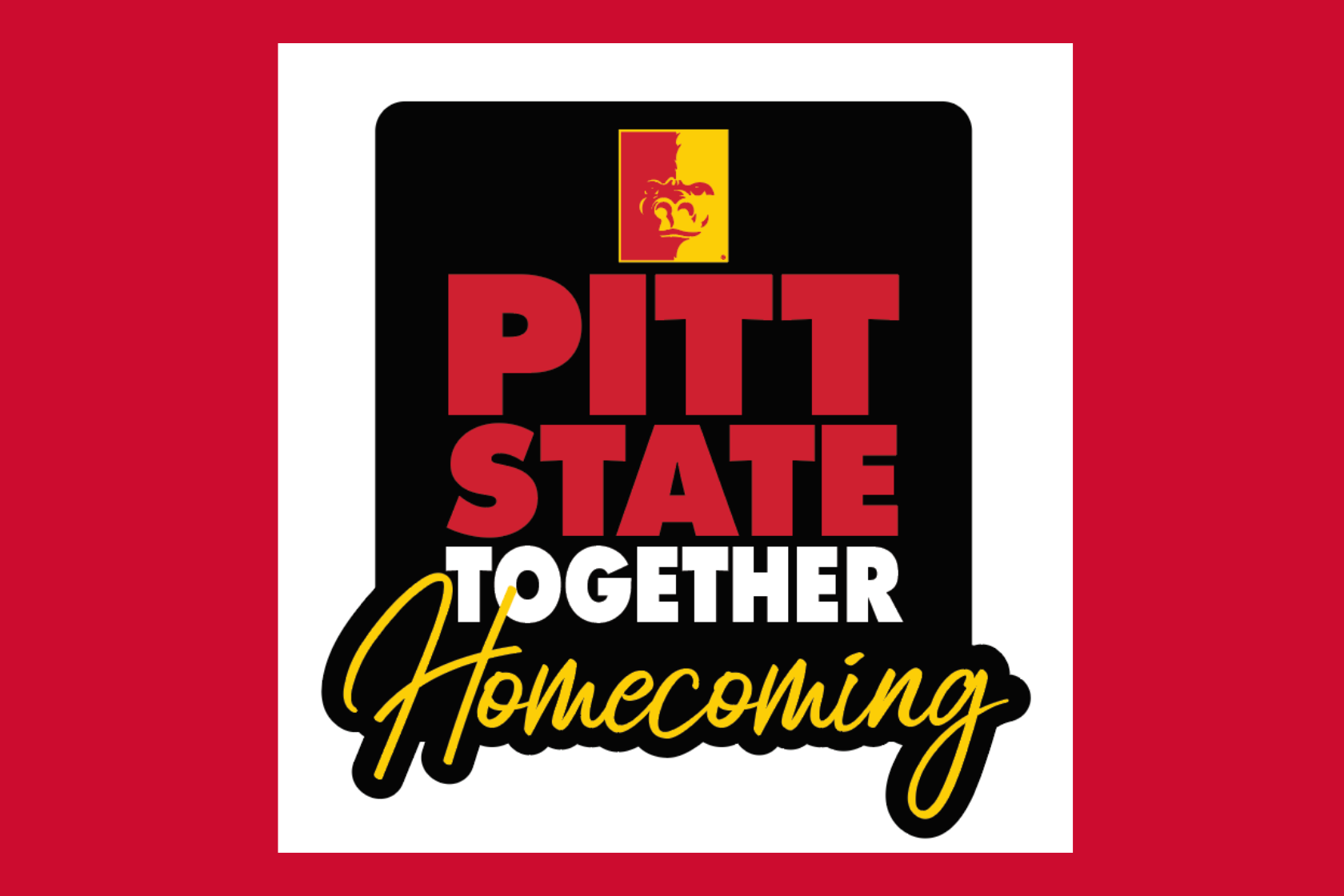 Although the pandemic means Homecoming 2020 will look a bit different, it still will take place. 
The Homecoming tradition began in PSU's early years as reunions associated with teachers' meetings each fall. By the '20s, fraternities and sororities were hosting reunions and by the '30s, it was an important and permanent part of the campus culture. 
This year, events will happen mostly virtually from Oct. 12 through Oct. 16. The theme: "Pitt State Together." 
It was a natural choice for a theme given the pandemic, noted Jon Bartlow, director of Alumni & Constituent Relations.  
"We hope it can add a bit of positivity to the challenging situation everyone is in and help unite current and past Gorillas," Bartlow said. 
And yes, the university still will crown Homecoming royalty. Online voting for it opens at noon on Monday, Oct. 12 (PSU students only) through Gorilla Engage. Other events that day include: 
A t-shirt swap from 11 a.m. to 1 p.m. at the Kansas Technology Center, on Cleveland Plaza, and on the steps of Axe Library while supplies last. Participants may exchange a non-PSU shirt for a

limited

-

edition

PSU shirt.

 

The History of PSU by Archivist Steve Cox from 6:30 to 7:30 p.m. on Zoom, with registration required at pittstate.edu/alumni.

The Cutest Pitt State Pet Contest opens. Use the hashtag #PittStatePet on Instagram to submit a photo of a Pitt State-loving animal.
On Tuesday, Oct. 13, the t-shirt swap continues. From 5 to 7 p.m. in the PSU KC Metro Center Parking Lot in Lenexa, Kansas, the PSU Alumni Association will deliver Southeast Kansas fried chicken dinners from Chicken Annie's Original to Kansas City area alumni and friends. Registration is required at pittstate.edu/alumni 
On Wednesday, Oct. 14, from 10 a.m. to 1 p.m. on the Oval, students are invited to let go of their stress at SMASH – an interactive activity in which they write their frustrations on a plate and smash it. 
On Thursday, Oct. 15, online voting for Homecoming royalty closes at noon, as does the Cutest Pitt State Pet Contest. Other events planned: 
Judging for the annual Paint the Town Red contest on campus and at local businesses will be done from 9 a.m. to noon. The Student Door Decorating Contest also will be judged.

A movie on the lawn of the Bicknell Family Center for the Arts will be held at 8 p.m. for PSU students.
On Friday, Oct. 16, a virtual pep rally is planned for 11 a.m. at pittstate.tv. Alumni, employees, students, and PSU friends are invited to tune in from around the world to watch a livestreamed virtual pep rally. 
It will include performances by Pride of the Plains Marching Band, Pitt State Cheer, and Pitt State Dance Team. Homecoming royalty will be announced and crowned, and winners of the Paint the Town Red, Student Door Decorating, and Cutest Pitt State Pet contests will be announced. 
On Saturday, Oct. 17, Gorillas from coast to coast can join Pittsburg State Alumni & Constituent Relations with a virtual watch party featuring highlights from 1991 and 2011 Gorilla Football national championship seasons. Tune-in at 1 p.m. CST for the 1991 season and at 2 p.m. CST for the 2011 season. Both seasons will be aired online at pittstate.tv. No registration is required. 
Alumni may order PSU Pride Packs to be mailed by visiting pittstate.edu/alumni. The packs are filled with limited edition Gorilla-themed goodies. 
Questions? Visit http://www.pittstate.edu/alumni or call 620-235-4758.