PSU gets grant award to study Special Olympics athletes 
  Monday, October 5, 2020 10:00 AM
  News, Academics
Pittsburg, KS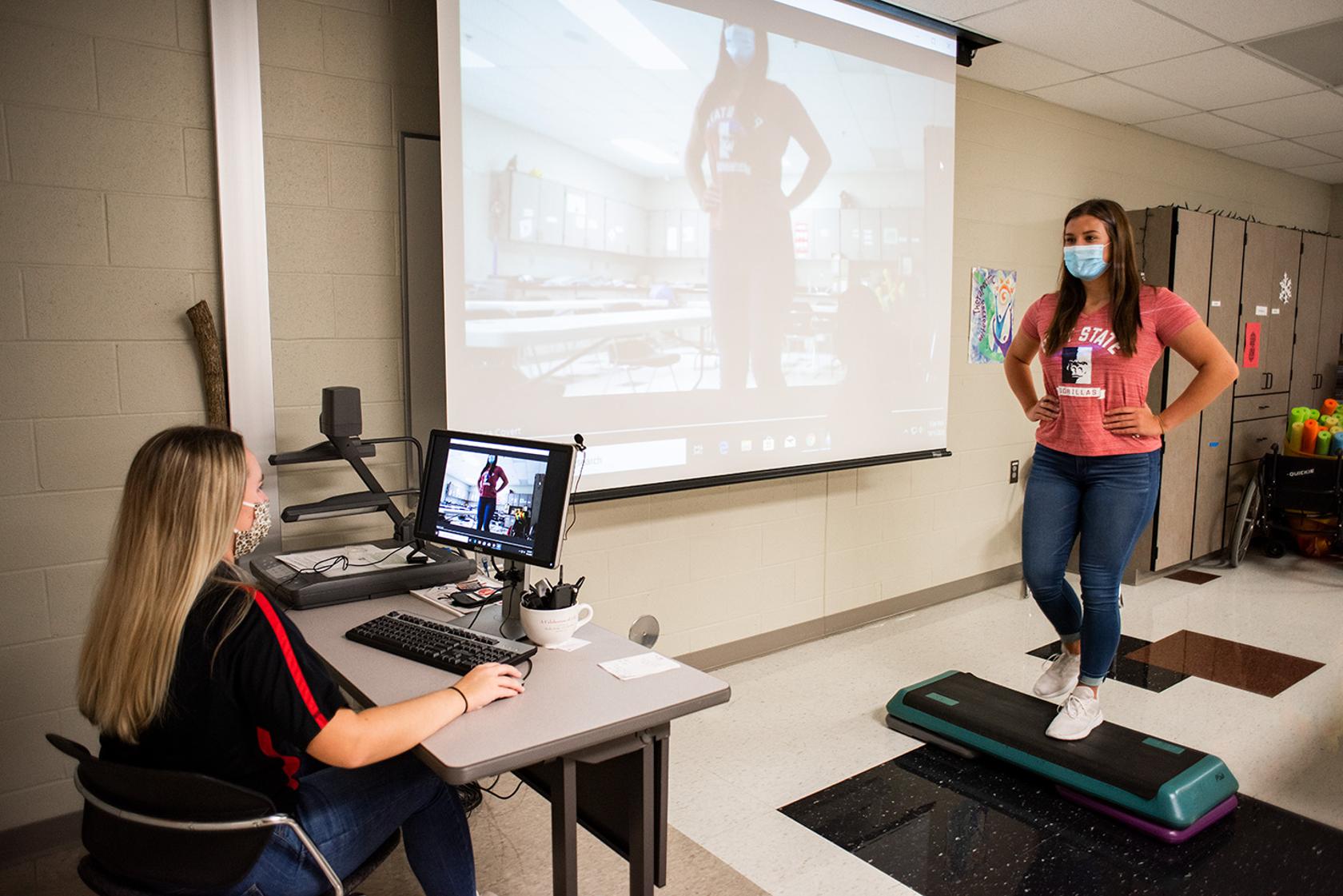 A $29,000 grant award from Special Olympics North America to an associate professor at Pittsburg State University will fund a research project involving 140 athletes across Kansas — including athletes in Pittsburg and Parsons, Kansas — and four of her students. 
The project kicked off Monday and will last 16 weeks. 
"Pitt State was chosen as one of six universities across the nation," said Laura Covert-Miller, who holds a doctorate and teaches in the Health, Human Performance, and Recreation Department at PSU. "The goal is to show the benefits of what Special Olympics programming is doing for its athletes and how it's impacting them." 
Covert-Miller's specialty is adaptive recreation and therapeutic recreation. She'll be assisted by students Reese Dalton of Carl Junction, Missouri; Hanah Carr of Springfield, Missouri; Libby VanRheen of Gardner, Kansas; and Brenna Schroeder of Rose Hill, Kansas.  
"We're to complete a pre-test with each athlete, and then eight weeks later, after they go through health programming that Special Olympics provides, there will be a post-test," Covert-Miller said. "Then, a follow-up four to six weeks later, putting us at about Jan. 15." 
The test will include curl-ups, push-ups, a balance assessment, and a 3-minute aerobic step test for cardio assessment; her students made fitness assessment videos to demonstrate to athletes how to properly do each activity. 
The grant funding paid for the purchase of Chromebooks, Fitbits for each athlete, software to download data from the Fitbits, and stipends for the students for their time. But equally valuable, the students said, is the experience. 
"This is very, very new to me which is why it's so interesting," said Schroeder, a senior exercise science major who is applying to physical therapy schools. "Because my interest is physical therapy, I've always thought about how do we take someone injured and get them back to their original state. But this is showing me a new aspect — it's helping me learn how to adapt an activity to an individual and his or her abilities." 
VanRheen, a senior therapeutic recreation major, hopes to become a certified therapeutic recreation specialist. She is excited that the project will help her gain experience working with special needs populations. 
"I feel like I'm making a real difference," she said.  
Covert-Miller frequently incorporates field days for special needs populations into her classes, and over the past four years has developed a solid partnership with Special Olympics Kansas. Last year, the agency named the HHPR Department "Organization of the Year" in a ceremony at PSU's Robert W. Plaster Center. 
"I'm grateful for our collaboration with them, and I'm really excited about this opportunity," Covert-Miller said. "Being a practitioner in the field working with individuals with intellectual and developmental disabilities, and older adults, I've noticed there is a gap in the research. The more research we have related to physical activity that shows what they're doing is really working, the more chance there is for funding that will directly impact their quality of life." 
Jesse Lyle, health and fitness coordinator for Special Olympics Kansas, said he sees this project as an especially positive one. 
"A research project like this shows that we are taking our athletes' health extremely seriously," Lyle said. "They also show what's working and what approach we should take to ensure a positive outcome." 
Special Olympics Kansas serves more than 4,200 athletes across the state. 
Learn more about PSU's Health, Human Performance, and Recreation Department at www.pittstate.edu/education/hhpr/index.html