PSU announces move for Office of Diversity, appoints Rose as assistant vice president 
  Tuesday, October 13, 2020 2:30 PM
  Alumni, People and Society, Milestones, Campus Culture, News
Pittsburg, KS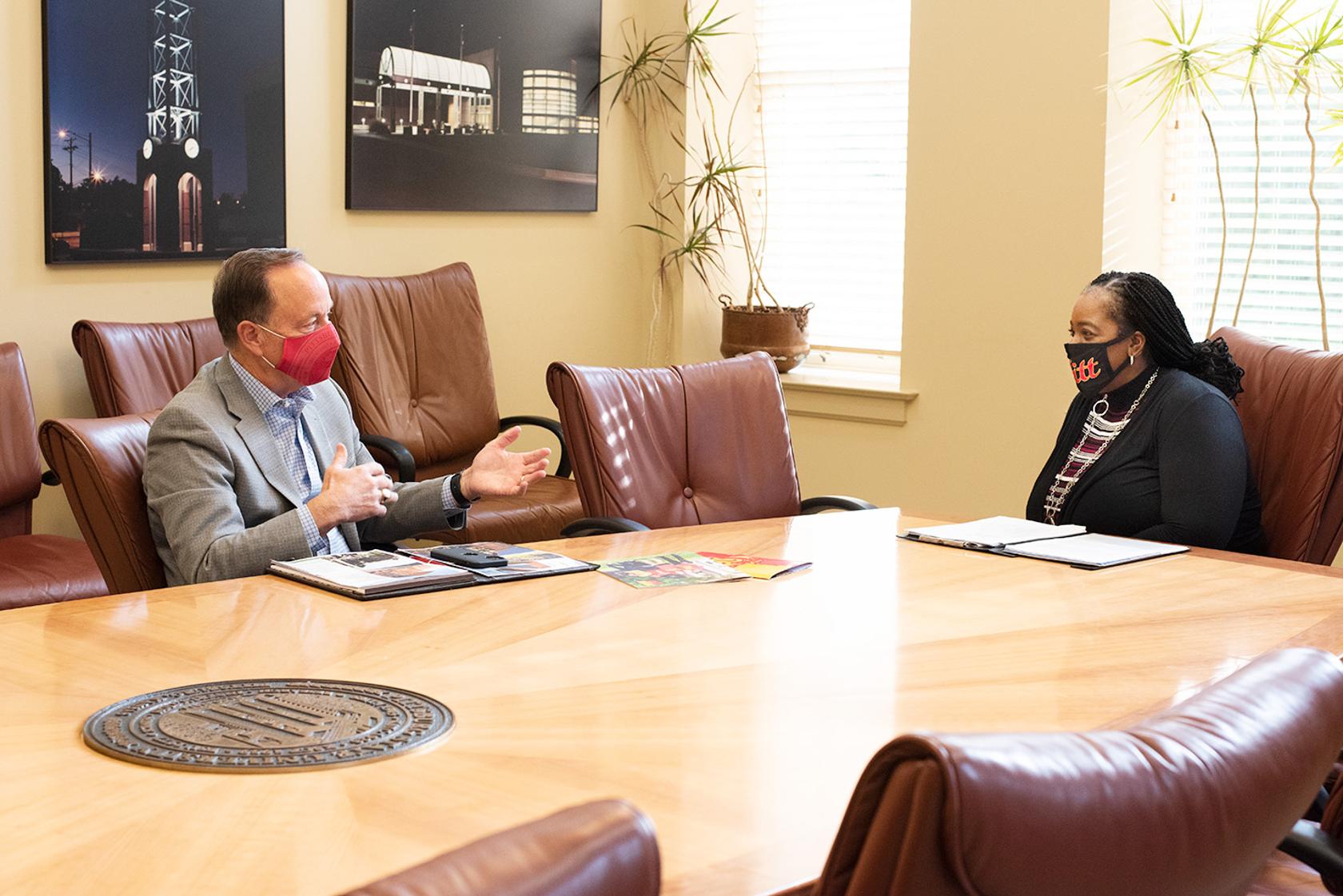 Pittsburg State University President Steve Scott announced today that the Office of Student Diversity will join the Student Life division, and concurrently, the university has named Deatrea Rose as Assistant Vice President for Student Life-Senior Diversity Officer.  
The office, led by Rose, previously was part of PSU Academic Affairs. 
"As our university's understanding of diversity continues to evolve, the ability to adaptively incorporate and leverage various dimensions of diversity, equity, and inclusion into our daily curricular and co-curricular activities will become standard practice," Rose said. "It is my honor to serve PSU as the university's inaugural senior diversity officer." 
Rose will report directly to Vice President for Student Life Steve Erwin, who also oversees Campus Activities, Campus Recreation, University Housing, University Police, the Overman Student Center, Student Health Services, the Bicknell Family Center for the Arts, the Student Legal Resource Center, Campus Victim Advocate, and University Counseling Services. 
Erwin said the move is a critical next step toward enabling the university to bring greater focus and attention to campus diversity, equity, and inclusion initiatives that have been announced in recent weeks. 
"Moving it from Academic Affairs to Student Life will position our efforts in diversity and inclusion in an area that's closer to the day to day services we provide students in their co-curricular experience," Erwin said. "It also means colleague connections for those who are working directly with students outside the classroom." 
Scott said Rose brings years of experience, an understanding of the environment, and familiarity with employees across campus who bring important collaborations. 
Rose is a two-time graduate of PSU, having earned a bachelor's in general studies in 1996 and a master's in educational leadership in 2000. She is working on her dissertation to complete a doctorate in higher education administration. 
Having served in her current role since 2011, she has provided leadership in developing, enhancing, and executing programs that attract, retain, and graduate diverse students. She also works closely with the Office of Admission in recruiting students of color and works with the Office of Student Success in initiatives related to student retention. 
Prior to coming to PSU, Rose had spent most of her career working at community colleges throughout Southeast Kansas.