Pride of the Plains Marching Band, dance and cheer teams plan free show for community
  Tuesday, October 20, 2020 10:00 AM
  Campus Culture, News, People and Society, Arts & Entertainment
Pittsburg, KS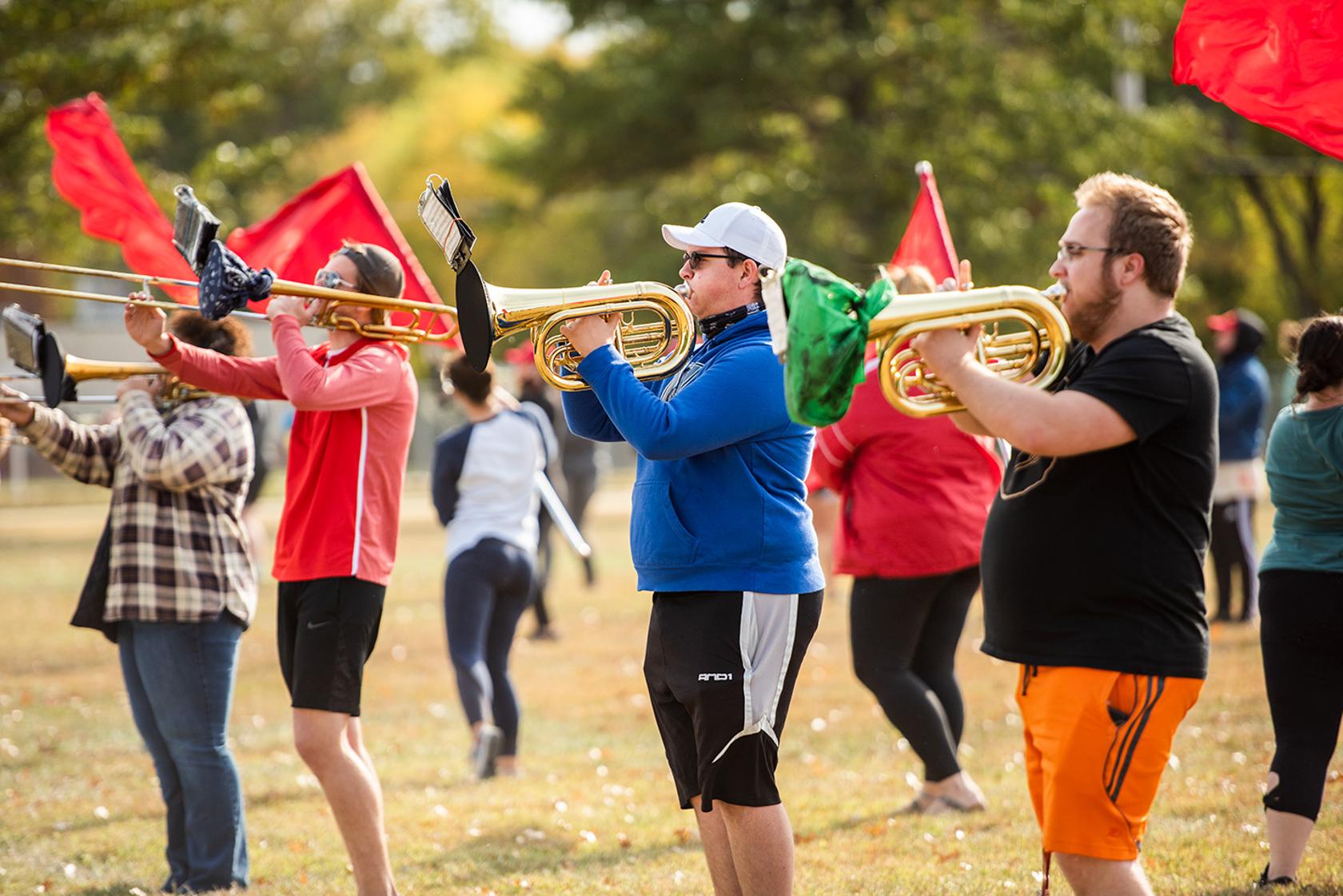 When Doug Whitten, director of athletic bands at Pittsburg State University, got word early in the fall semester that the football season was postponed, his first thought was figuring out a way to still give the Pride of the Plains Marching Band a performance experience. 
At the same time, he wanted a way to inject some energy and spirit into the community like the band does each game day in Gorilla Village, in the stands, and on the field. 
The solution: The Pride of the Plains Marching Band Revue, a free show that will include the PSU Dance and Cheer teams, at 7:30 p.m. on Thursday, Oct. 29, in Carnie Smith Stadium. 
Free tickets 
Seating will be on the west side only and will be limited to 200 people who must pick up tickets in advance at the Information Desk in the Overman Student Center Saturday, Oct. 24, and Sunday, Oct. 25, from noon to 8 p.m., and next week, Monday, Oct. 26 through Wednesday, Oct. 28, from 9 a.m. to 8 p.m. on a first-come, first-served basis.  
The show 
Masks will be required by the audience and performers. The performance also will be livestreamed for remote viewing at pittstate.tv and at YouTube.com/pittstate, and will be on Pittsburg State's main Facebook page.  
The 40-minute show will include age-old songs that are a PSU tradition, like "Welcome to the Jungle," the school fight song, and drumline cadences.  
It also will include a Halloween-themed "halftime" show comprised of songs from Phantom of the Opera and Ghost Busters, and "Thriller." The PSU Color Guard will be featured in "I Can't Help Falling in Love," and the band will split into two groups for a Battle of the Bands featuring "25 or 6 to 4" and "Jungle Boogie."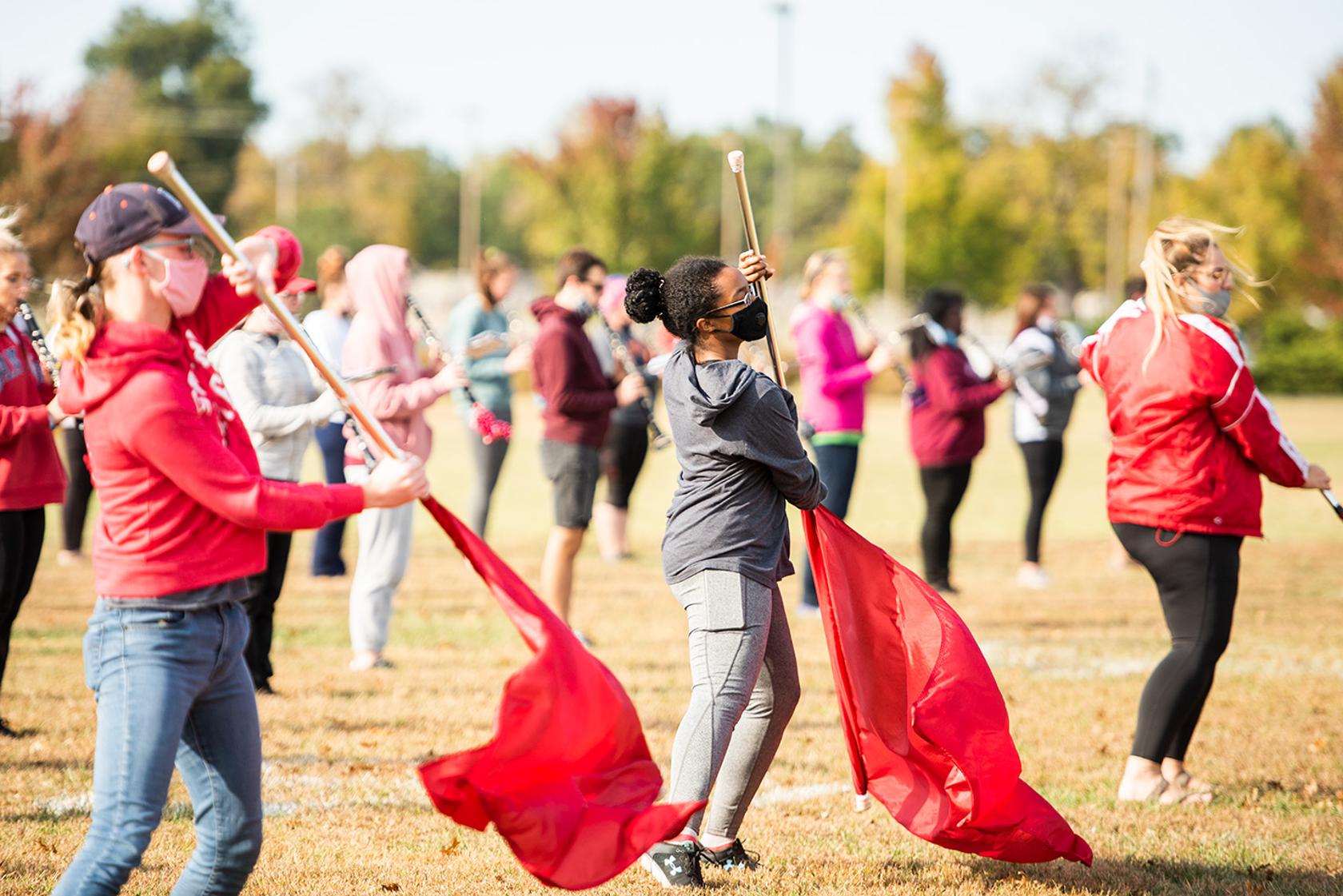 "So thankful" 
Junior music education major Fayne Speer doesn't think he realized just how big a deal this was until the full marching band began meeting for rehearsals again a few weeks ago. 
"After playing in small ensembles and virtually since March, marching band is going to be full of hype," said Speer, who plays in the percussion section. "I'm so thankful we are able to play together again, and safely thanks to the research and precautions." 
He's also thankful for the technology PSU has that enables performances to be livestreamed. 
"Most of my family lives in Texas so they don't have time to drive up just for this," he said. "They have enjoyed the other virtual concerts the Music Department has done during the pandemic, as well, so I'm very thankful for the technological capabilities the university has." 
Livestream online 
For those who aren't able to watch the livestream, it will be archived online at pittstate.tv and at YouTube.com/pittstate for future viewing.