New class at PSU aims to make design inclusive, accessible 
  Thursday, October 29, 2020 8:15 AM
  News, Science and Technology, Academics
Pittsburg, KS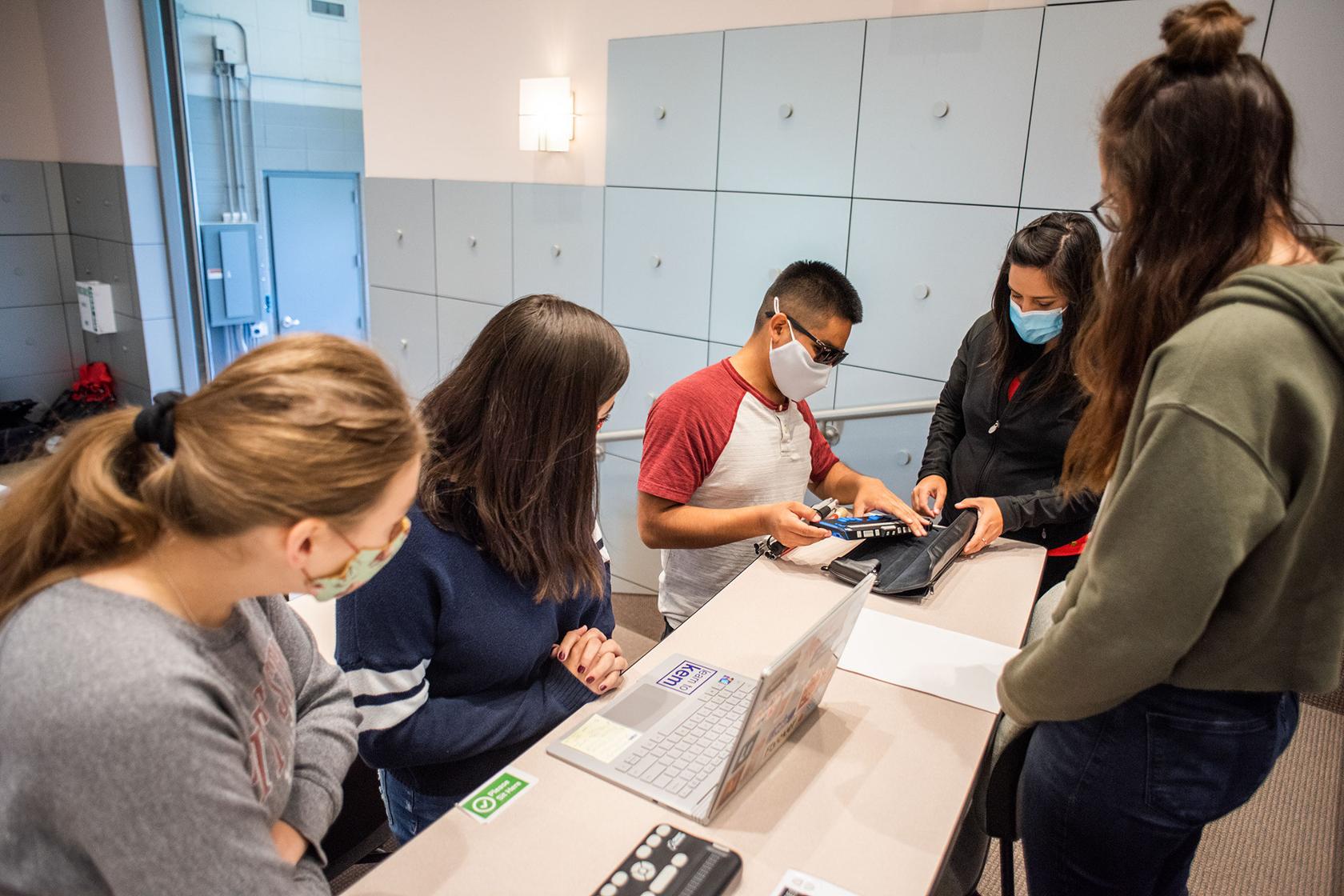 Imagine buying a shirt at your favorite store. You can see the color and pattern, and after checking the tag, you know the size and the cost.  
But what if you are visually impaired? Or completely blind? 
"Inclusive Design," a new class in the Graphics and Imaging Technologies Department at Pittsburg State University, aims to help designers be more inclusive when they conceptualize and create a product, and as a result, help consumers have greater accessibility to it. 
Students at PSU were the driving force behind creating it. 
"The world is changing and we want to make sure that everyone can experience what we create. Why would we want to design it if it's exclusive to just one group of people?" said Molly Crager, a senior graphic communications major with an emphasis in web/interactive media from St. Paul, Kansas. 
Associate Professor Andrea Kent-McConnaughey, who created the class and teaches it, noted that the overall objectives of it closely align with recent university initiatives in diversity, inclusion, and equity. 
She and her students meet for two hours each Friday, but they seldom leave right when it's over. 
"We love it. We're almost always here at least 30 to 45 minutes after to finish discussions," said Kayla Masisak, a senior graphic communications major with an emphasis in graphic design from Lansing, Kansas. "Sometimes speakers come in, or an agency, to give real-world perspectives." 
That was the case one recent Friday, when they hosted educators and students from the Kansas State School for the Blind, a public school in Kansas City, Kansas, that has served students since 1867. 
Julie Ituarte, a field services specialist with KSSB, has both a spouse and child who are visually impaired and blind, respectively. 
"You can change their future for us," she told the PSU class. 
Ituarte brought to campus a mobile lab filled with technological devices that individuals who are blind or have vision impairments use to access various forms of media, and with her colleagues and students spent time sharing those devices and discussing accessibility with the PSU students in hopes of creating awareness and understanding. 
There was a machine that makes raised line drawings which can be read with fingers, the next generation of Braille embossers, a type of technology that enables musicians with low vision to read print sheet music with more clarity and comfort, and more. 
Jalen Dostal, a senior graphic communications major with an emphasis in graphic design from Springfield, Nebraska, said the class is showing her how to expand what she does so that she can reach a broader audience. Her peers agree. 
"Every design class, I kept thinking about human interaction. It's so exciting, and so interesting, to have this as a class now," Crager said. "All of what we're learning and experiencing feels like things we can immediately use — not just as designers, but as people."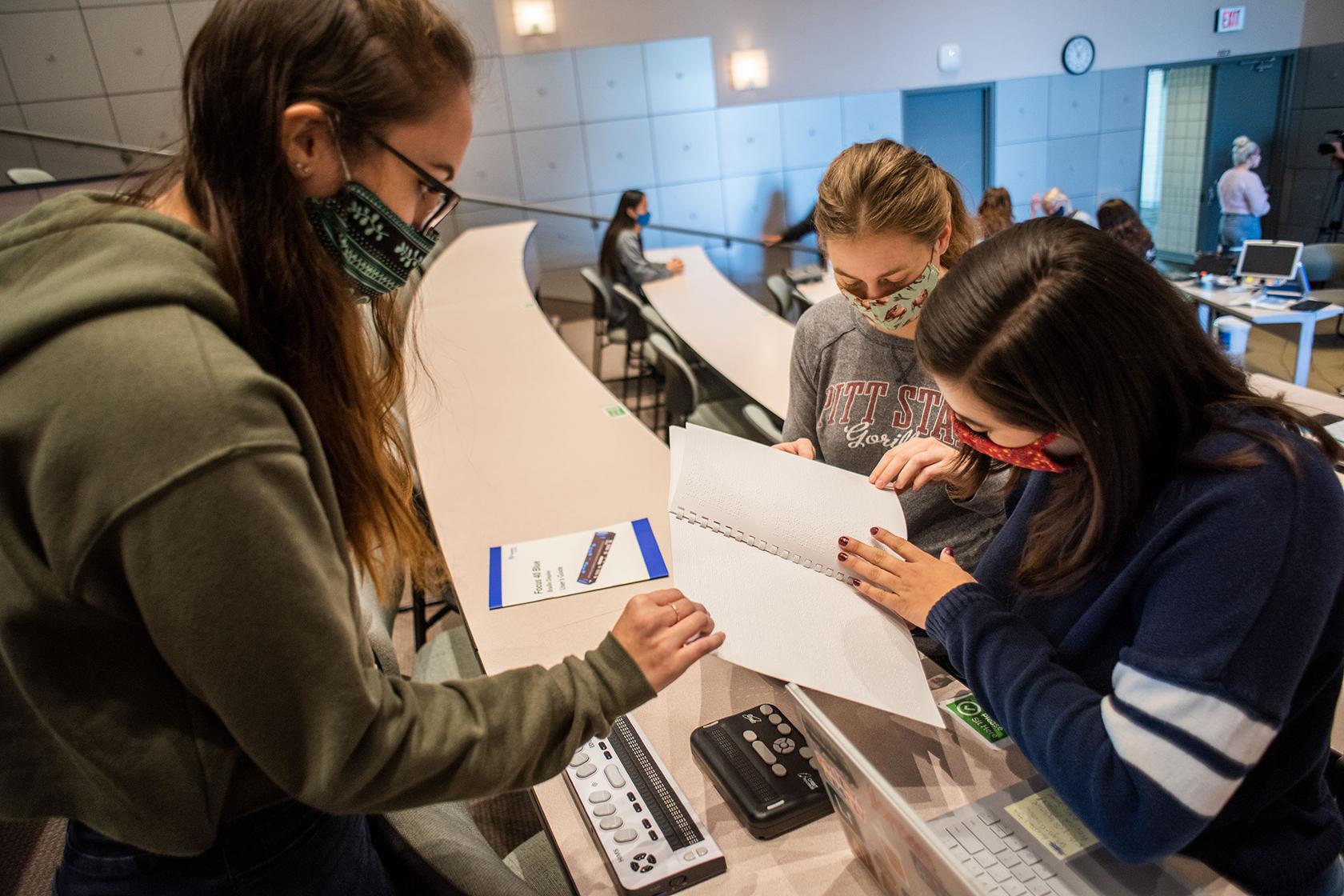 ---
Learn more about the Graphics and Imaging Technologies Department.