Exhibition features part of permanent art collection  
  Thursday, October 8, 2020 11:00 AM
  News, Campus Culture, Alumni, Arts & Entertainment
Pittsburg, KS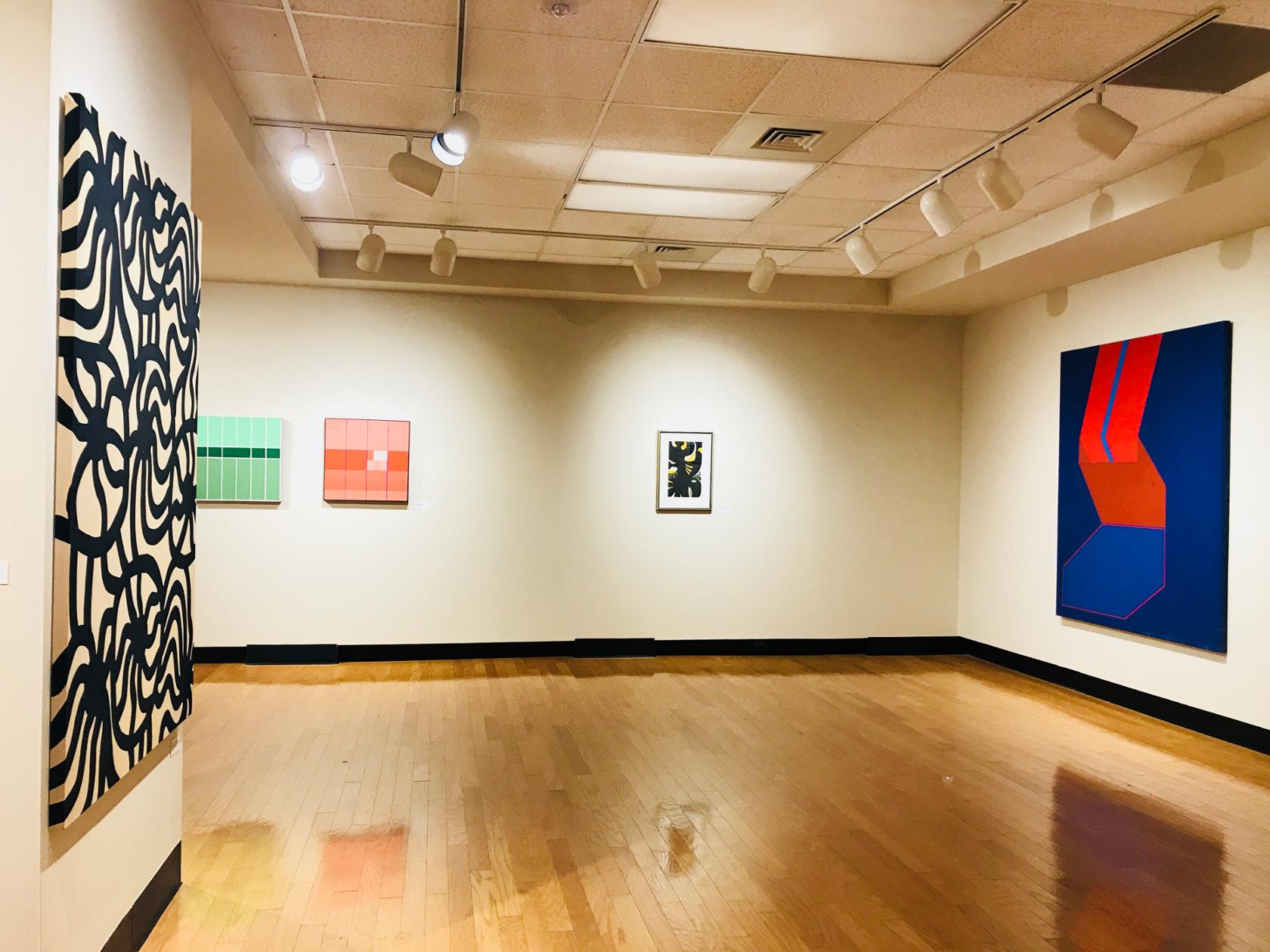 Students, faculty, staff, and visitors might be familiar with some parts of Pittsburg State's permanent art collection, as individual works are displayed across campus — but they likely aren't aware of the full scope.    
A new exhibition, "Abstractions from the PSU Permanent Collection," in the University Gallery in Porter Hall, will provide a glimpse. It will be on view through Nov. 20 and is open to the public. 
The collection has works dating from the 1950s through the 1990s in all genres and media. For this exhibition, both geometric and gestural abstractions were selected from primarily the 1960s and '70s. Works are by former faculty, alumni, and other artists who have a connection to PSU.  
"Featuring a variety of media — painting, printmaking, and drawing — the artworks do not attempt to represent an accurate depiction of visual reality, but rather they distill it to shapes, colors, forms and gestural marks as a visual vocabulary highlighting relationships and process within the works," said James Oliver, chair of the Art Department. 
The gallery is open Monday through Friday from 8 a.m. to 4:30 p.m. 
For more information, contact the Department of Art at 620-235-4302.