Exhibit honors legendary sports artist Ted Watts 
  Friday, October 23, 2020 10:30 AM
  Alumni, News, People and Society
Pittsburg, KS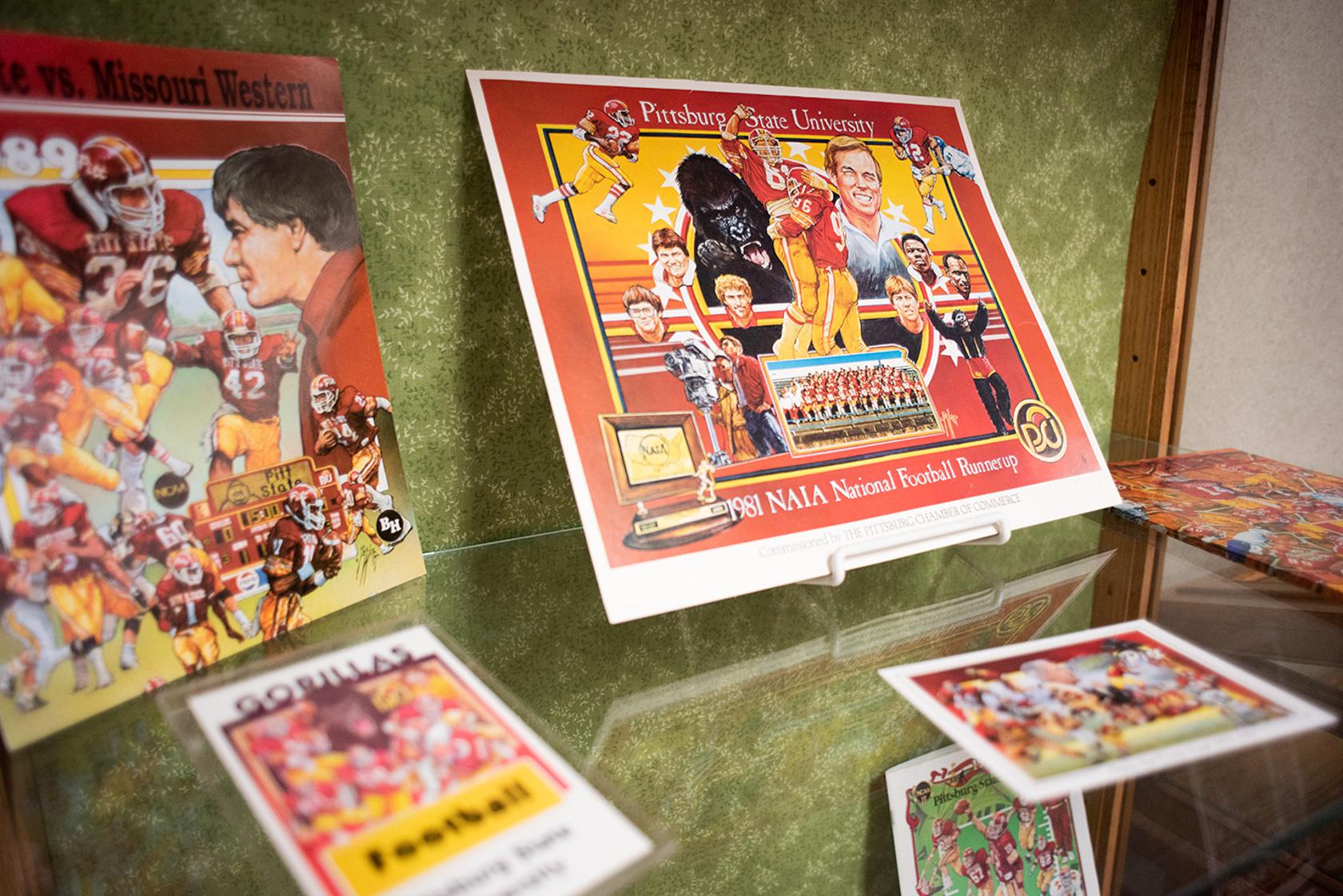 The work of legendary sports artist Ted Watts, an illustrator from Oswego, Kansas, who spent his career bringing athletes and coaches to life on paper, will be celebrated with a special digital and in-person exhibit at Pittsburg State University.  
His career, which spanned 40 years, produced more than 6,000 pieces of finished art, including approximately 1,250 illustrations for magazines, books, gameday programs, and media guides; 1,500 paintings and portraits; 95 limited edition art prints; and 600 posters and calendars. Watts died in 2015 at the age of 72. 
The digital exhibit features many gameday program covers Watts created for college sports teams across the U.S., as well as other art. It may be viewed in the university's Digital Commons at https://digitalcommons.pittstate.edu/watts/ 
The in-person exhibit is open in Special Collections & University Archives in the lower level of Axe Library at PSU. It is open to the public Mondays through Fridays from 8 a.m. to noon and 1 to 5 p.m. 
The exhibits are in lieu of the 23rd Annual Gene DeGruson Memorial Lecture, an event that honors the original curator of Special Collections and University Archives. It's been held every year since 1998 after DeGruson's sudden death in 1997. Watts and DeGruson were friends and business partners who formed The Little Balkans Foundation that published The Little Balkans Review in the 1980s, and some issues in the 1990s and 2000s. 
Among Watts' many other accomplishments: 
In 2013, he was named a Distinguished Kansas Sportsman by the Kansas Sports Hall of Fame.

 

He is the only artist to create portraits of all 77 Heisman Trophy winners.

 

His art hangs in pro football, college basketball, and wrestling halls of fame.

 

Clients include the U.S. Olympic Committee, the NCAA, and more than 150 colleges and universities.

 

He was inducted into the PSU Hall of Fame in 1999.

 
"I am excited about this collection since there are so many connections to PSU history, the Little Balkans Review publication, the PSU football program, and more," said Jorgé Leon, outreach librarian. 
Special Collections Library Specialist Janette Mauk created both exhibits.