PSU, county working closely to curb spread of COVID-19
  Wednesday, September 2, 2020 3:30 PM
  News
Pittsburg, KS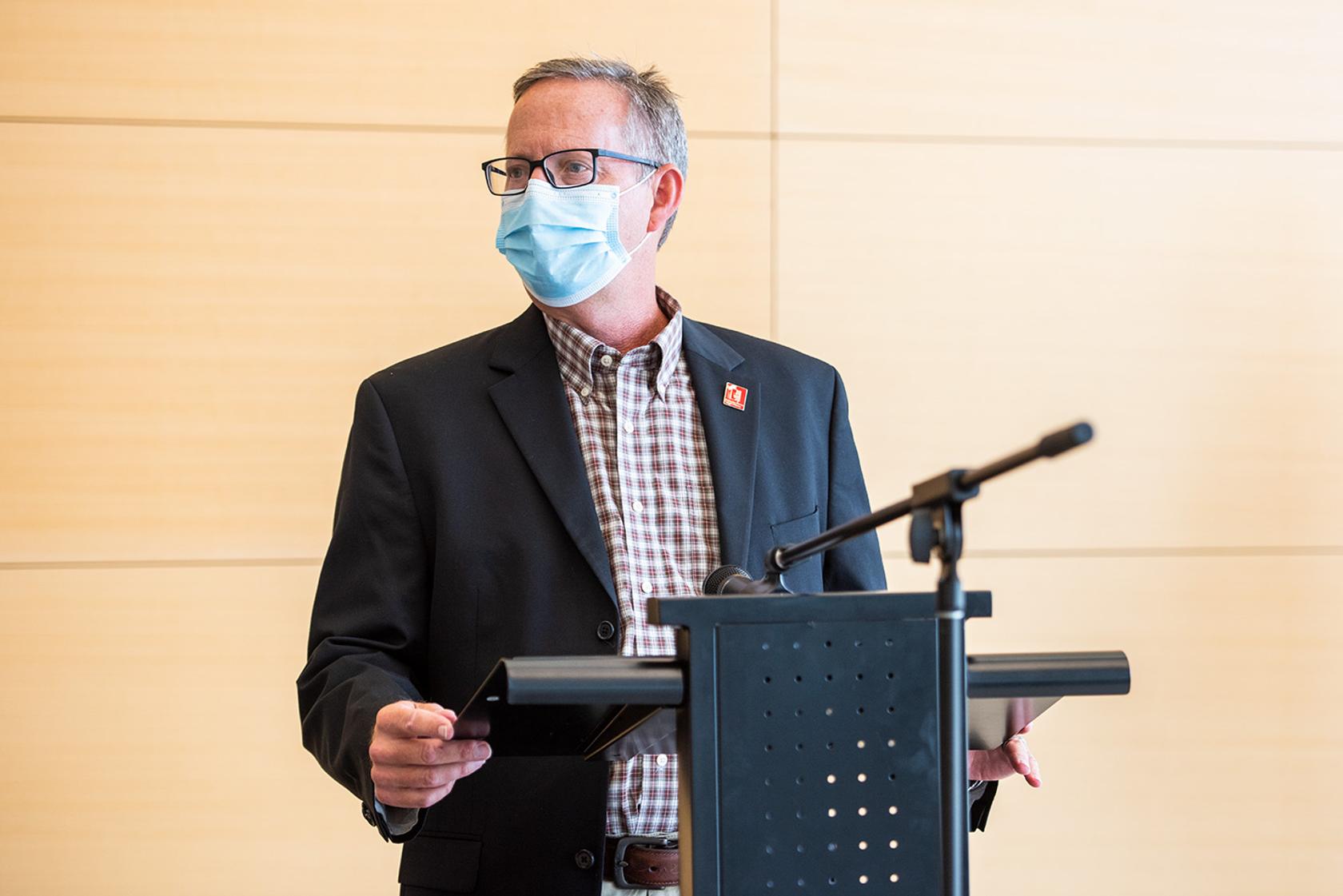 At today's regularly scheduled news briefing held at the Bicknell Family Center for the Arts, Pittsburg State University officials confirmed a rapid increase in the number of COVID-19 cases among the student population.  
"As we suspected after last week's estimations, the number is higher than we'd like," said Steve Erwin, vice president for Student Life, a division that includes the Bryant Student Health Center. 
"The team at the Bryant Student Health Center is working closely with the Crawford County Health Department to isolate and quarantine as rapidly as possible," Erwin said. 
Since the university's last report a week ago, the student health center has tested 154 students, 81 of whom are positive. That brings the total since Aug. 17 (the first day of the fall semester) to 193 tested and 96 positive. Currently, 101 are in isolation and about 600 are in quarantine.  
The university is able to report only those tested at the Bryant Student Health Center. Given the number of testing sites in Crawford County, getting to an accurate number is a complex process. 
"Crawford County has excellent testing capability and capacity, which is great for public health, but it also means our students have their pick of several testing sites. In addition, students from surrounding communities might get tested in their hometowns," said Erwin. "This is where our partnership with the county is so valuable." 
In addition to these complexities, the Kansas Department of Health and Environment reports cases based on a student's permanent address. If that's in another county, their number is counted there. For this reason, the county numbers and those from the university can appear to not add up.  
"Though the university or one of our other testing sites might report numbers for students, those students could be counted in another county when KDHE publishes new numbers," said Dr. Tim Stebbins, Crawford County public health officer. "That's why the constant communication between the university and the county is so critical — we need all of this data to make sound decisions that protect the health of our community."
In addition to the number tested and positive, the university and the county work closely together to identify students among the positive cases and close contacts reported across the county.  
"Students don't always identify themselves immediately, though part of the process is asking if they are a student, which school they attend, and where they work," said Dr. Stebbins. "Even so, it takes manual investigation on the part of contact tracers, county health workers, and the team at the student health center to connect all the dots."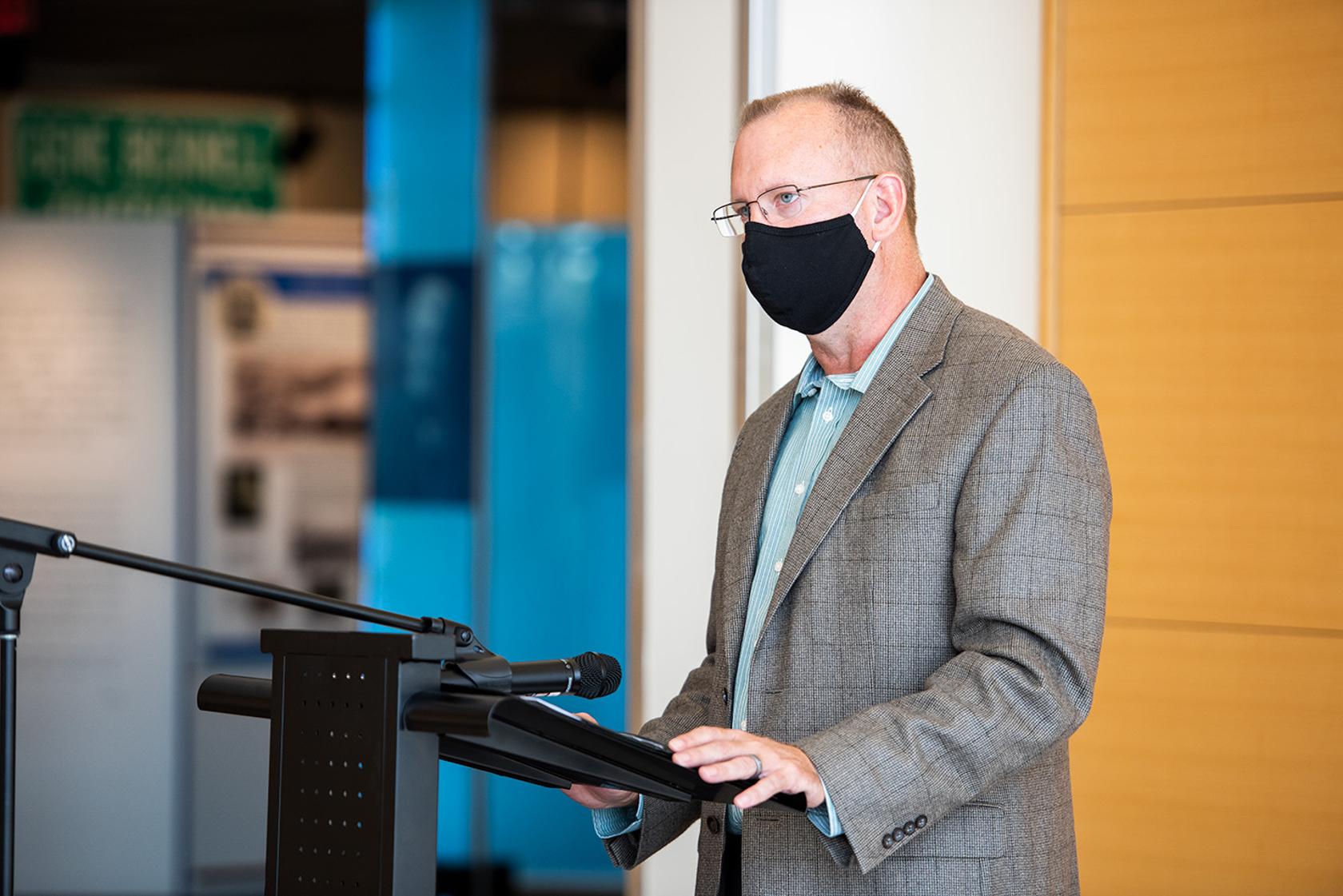 Dr. Stebbins and Erwin both emphasized that it's important to do this work, as it can pinpoint areas for more intervention by the university.  
"Having numbers that are as accurate as possible is important, and we can't get there on our own," said Erwin. "The process we have in place with the county gives us reasonable estimates that help us make decisions." 
Last week the university suspended all athletics activities, in-person events, and restricted occupancy at the Student Rec Center. The suspension is set to lift Sept. 14.  
"We know that most students are not contracting the virus on our campus," said Erwin. "However, there are things we can do to reduce extracurricular student interactions, so we took those steps." 
In addition to changes made at the university, on Aug. 28, the Crawford County Commission approved an order restricting activities in bars and restaurants. They are strongly recommended to screen each employee prior to each shift, patrons must be seated to be served, all tables must be spaced at least six feet apart, and dance floors are closed. 
"We know that most of the cases come from off-campus student activity," said Dr. Stebbins. "While we understand this is a normal part of a college experience, this is simply not a smart or safe activity right now. These new measures make it safer, and we are confident they'll help curb the spread." 
The county also is concerned that students could return home for the Labor Day holiday.  
"We strongly suggest that all students remain in Pittsburg over the weekend," said Stebbins. "We feel we have a good handle on the situation here. We don't need the virus coming in and out due to student travel." 
The university will hold its next media briefing on Wednesday, Sept. 9.