Annual Emmett lecture presented virtually
  Tuesday, September 29, 2020 1:30 PM
  People and Society, News
Pittsburg, KS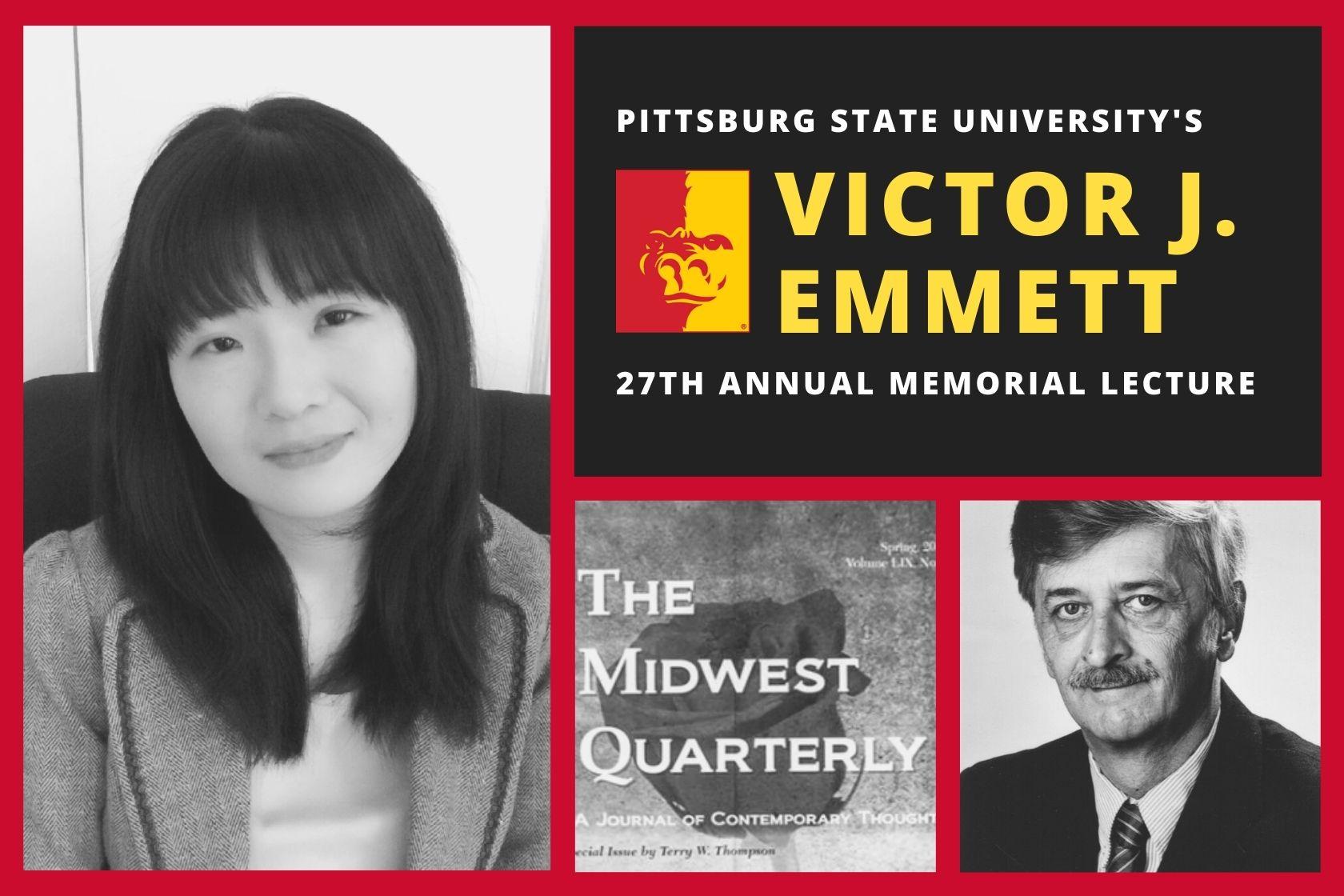 The 27th Annual Victor J. Emmett Memorial Lecture was presented virtually because the pandemic made travel challenging for the lecturer, Hyeryung Hwang, an assistant professor of world literature at California State Polytechnic University. 
The lecture is sponsored by the Emmett family, the PSU English Department, and The Midwest Quarterly in memory of the late Victor J. Emmett Jr., who for 23 years was a professor of English. 
Each year, the honor is given to the winning author of the best literary article published in the Midwest Quarterly. Hwang was chosen for her essay "After Magic: Juan Gabriel Vásquez's The Sound of Things Falling and Narco-Realism," published in the Winter 2020 issue of The Midwest Quarterly. 
She recorded her lecture, "Peripheral Spaces and Persistent Forms: The Question of Peripheral Neo-Realism in the Age of World Literature," which can be found anytime on the English Department website at https://www.pittstate.edu/languages. 
Hwang is a multidisciplinary teacher-scholar with research and teaching experience in the fields of world literature and cinema, theories of imperialism and colonialism, and peripheral aesthetics and politics. Her research projects draw on both East Asia and South America.