University mourns loss of longtime math professor, advisor 
  Monday, July 27, 2020 1:00 PM
  People and Society, Alumni, News
Pittsburg, KS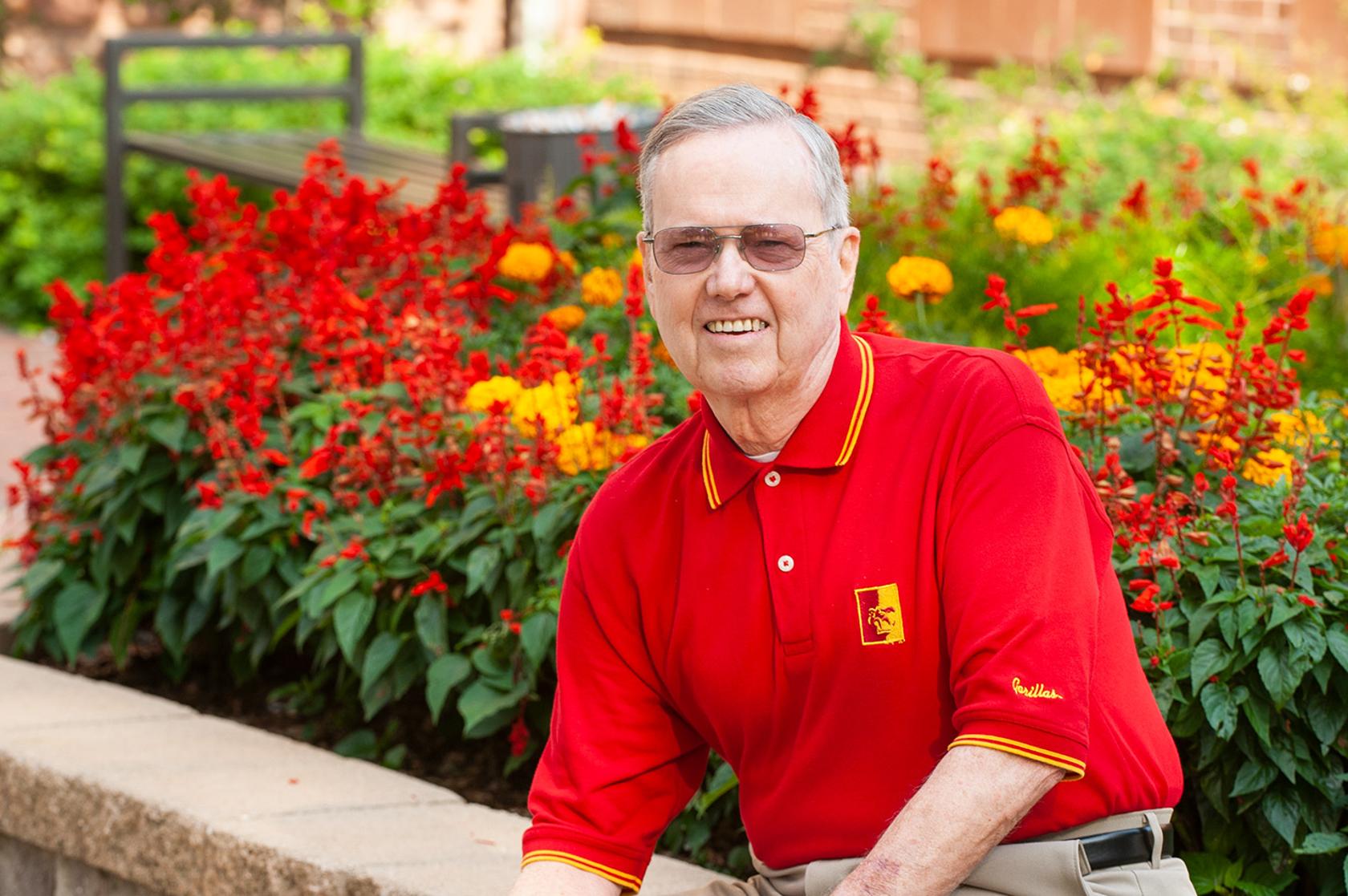 University alumni, faculty, and administrators past and present are mourning the death of longtime math professor Forrest Coltharp, who died July 24 in Frontenac, Kansas. He was 86. 
Coltharp taught classes attended by countless elementary teachers in the area in the 31 years he spent in the Math Department and was an academic advisor to many, including PSU President Steve Scott, a math major. 
"We all recognize the role of an academic advisor is an important one, and we also know that relationship does not end upon graduation. The passing of Dr. Coltharp reminded me how true this is," said Scott, whose friendship with Coltharp began when Scott was a student and spanned 50 years. 
Coltharp helped Scott navigate the deadlines and policies that can trip students up, and under his mentorship, Scott graduated in three and a half years. 
"His loss is first and foremost a loss to his family, but his loss is also a personal loss to me," Scott continued. "It reminds me of the relationships being developed each and every day on our campus and the connections that are sure to last a lifetime. I am fortunate to have had Dr. Coltharp as an advisor, guide, mentor, and friend." 
Coltharp inspired many by his commitment to being a servant leader to his country, his community, and in education. 
After serving in the U.S. Army with occupation forces in Germany from 1954 to 1956, Coltharp earned his bachelor's, master's, and doctorate degrees — the first in his immediate family to earn college degrees — and taught for several years in public schools. He and his wife, Barbara Coltharp, moved to Pittsburg when he joined the faculty at PSU in 1964.  
In addition to teaching and advising, he served as co-chair of the Annual Faculty/Staff Campaign and on numerous department, college, and university committees. He retired from PSU in 1995 as a professor emeritus. 
But his commitment to education never waned: his sons and daughters-in-law earned 10 degrees from PSU, his grandchildren and grandchildren-in-law earned nine degrees, and a grandson who just completed his first year as a high school math teacher is working on his master's degree at PSU. 
Both of his daughters-in-law, Hazel Coltharp and Judy Coltharp, are faculty members at PSU — Hazel in the Math Department and Judy in the Irene Ransom Bradley School of Nursing. Granddaughter Dr. Ashleigh Coltharp Heter is an assistant professor in the School of Nursing, and granddaughter-in-law Tracy Coltharp is an instructor there.
"Of course, Forrest was there cheering everyone along," Hazel said. "His legacy will, undoubtedly, reach tens of thousands of lives." 
Coltharp also was active in his church, Habitat for Humanity, the Pittsburg Public Library Board, the Kansas Association of Teachers of Mathematics, the National Council of Teachers of Mathematics, and Kiwanis. 
He will be cremated according to his wishes and a private family memorial service will be held at Brenner Mortuary, 114 E. Fourth St. Friends may call there at their convenience from 1 to 5 p.m. on Friday, July 31. 
In lieu of flowers, the family suggest gifts to Countryside Christian Church, The PSU Math Department's Coltharp Family Mathematics Education Scholarship, or the PSU Irene Ransom Bradley School of Nursing. Memorials may be mailed to or left at the funeral home.