The Half-Pitts Band to play in next virtual concert 
  Saturday, July 25, 2020 1:00 PM
  Arts & Entertainment, Campus Culture, News
Pittsburg, KS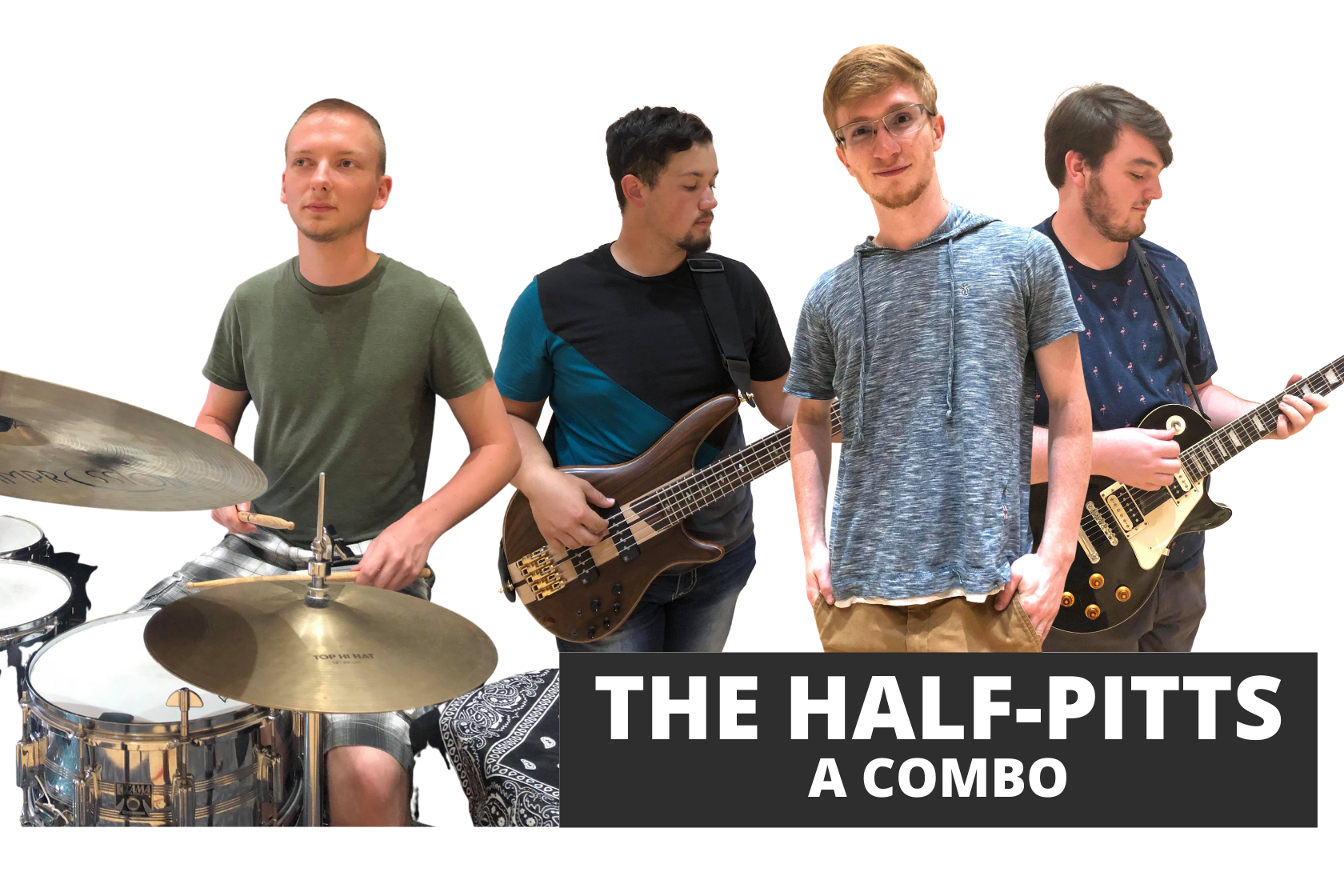 The fifth concert of the Pittsburg Virtual Festival of the Arts, to be streamed across multiple channels at 7 p.m. on July 29, will feature a group of musicians who, before the pandemic, enjoyed performing gigs at area coffee houses and playing as the praise band at Pittsburg Presbyterian Church. 
They're called The Half-Pitts Band, and in this concert, they'll bring their unique vibe to the community virtually with a playlist that includes pop and jazz tunes. 
The group includes three students at Pittsburg State University: Bryan Amor, keyboards and vocals and a music performance major from Parsons, Kansas; Steven Fayne Speer, drums and percussion and a music education major from Pittsburg; and Kiel O'Neal, bass guitar and an accounting major from Pittsburg; as well as Caden Forbes, electric guitar, who is from Altamont and attends Labette Community College. 
"I love that we get to play a concert in this unprecedented time, even if it's a virtual one," said Speer. "We've taken this opportunity to learn a ton about the recording side of things and it'll definitely help us in the future." 
Amor said it's been a great opportunity for the band to create a show that explores genres and styles that generally musicians do not have exposure to in standard music academia. 
"For this concert, we have chosen songs that we believe best represent the experiences and aesthetics of our generation as young musicians," he said. "Our set doesn't favor any particular genre, but rather, seeks to offer an organic blend of unique sounds from the 2010s that you won't find being performed anywhere else." 
The festival is a collaboration of The Bicknell Family Center for the Arts, the Pittsburg State University Department of Music, and local performers during the COVID-19 pandemic.  
Audiences may view the one-hour concerts streamed weekly, each Wednesday evening through Aug. 19, on the Bicknell Center Facebook page, on PSU's YouTube channel, on CAPS 13 TV, and at www.vimeo.com/pittstate.