Celebration of life for Rita Bicknell to be held at Bicknell Center
  Tuesday, July 28, 2020 8:30 AM
  People and Society, News, Alumni
Pittsburg, KS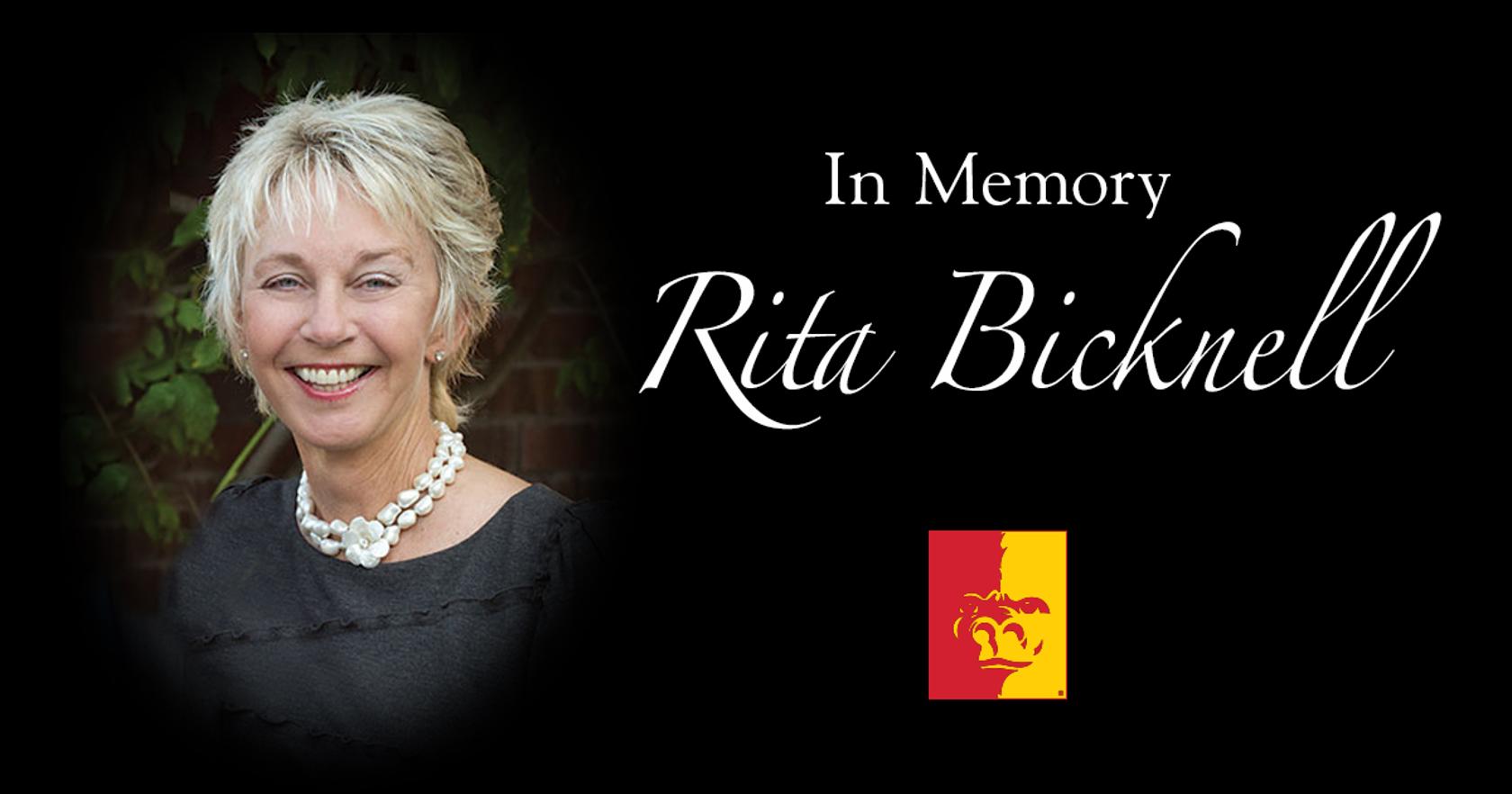 A Celebration of life for Rita Bicknell, who lost her battle with cancer in April, will be held at 4 p.m. Aug. 6 at the Bicknell Family Center for the Arts on the campus of Pittsburg State University.  
As per university protocol, masks will be required and physical distancing will be observed. Because of the uncertainty of the pandemic, organizers are recommending that those planning to attend check the Bicknell Center website, www.bicknellcenter.com, to ensure details have not changed.   
For those unable to attend, the event will be livestreamed at www.vimeo.com/pittstate and on the Bicknell Center Facebook page. The livestream will be recorded and archived for viewing later. 
Bicknell received a graduate degree from PSU and was widely known for her philanthropy and community service. PSU President Steve Scott called her a "role model for so many" and noted that her leadership and advocacy will be missed. 
Her husband, Gene Bicknell, a longtime businessman, also is well known in the region for his philanthropy and his support of the arts, athletics, education, and civic initiatives. Together, they were lead donors to the Bicknell Center.