PSU theater program has new director 
  Monday, June 22, 2020 4:00 PM
  Arts & Entertainment, People and Society, Alumni, News, Academics
Pittsburg, KS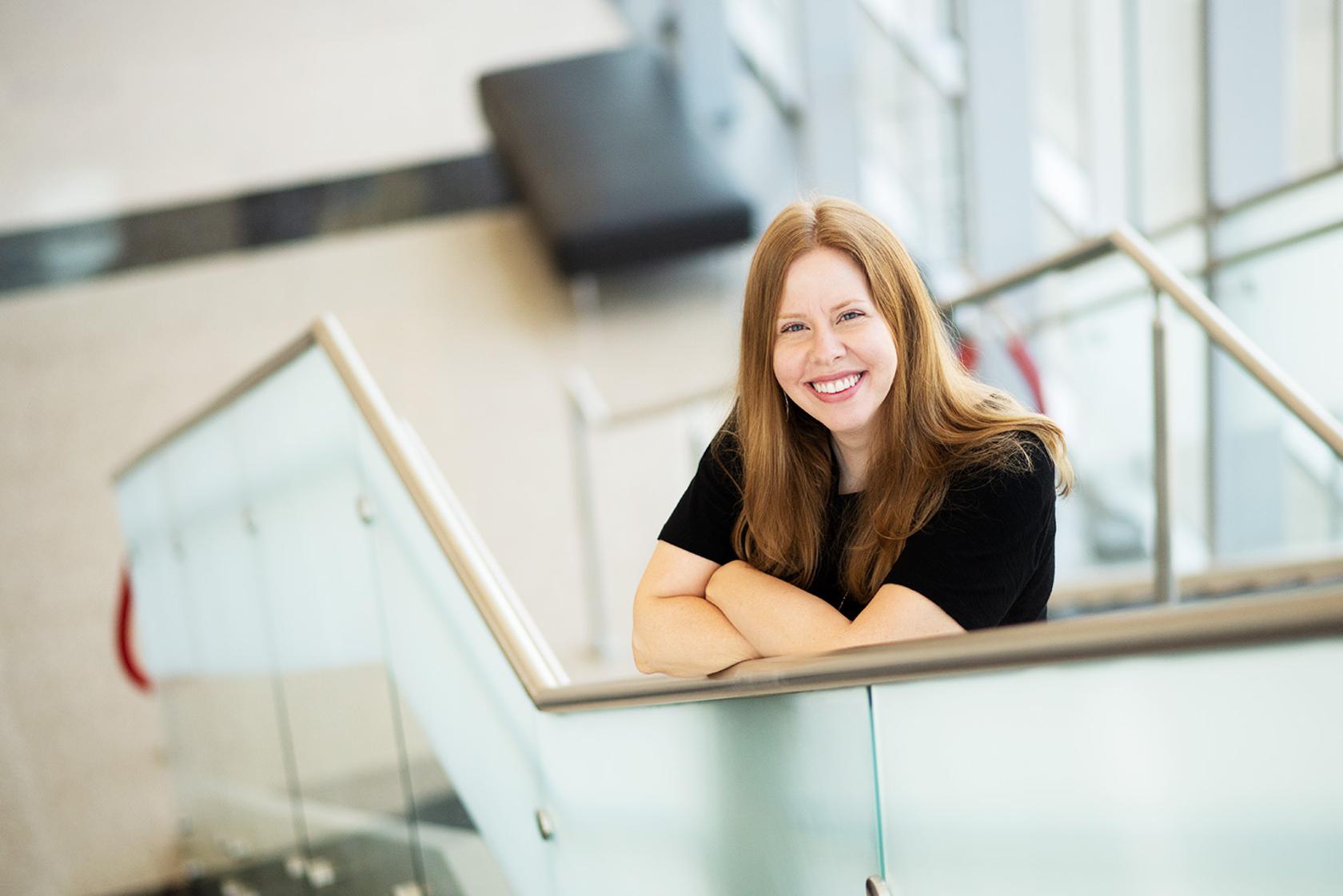 Megan Westhoff, a Pittsburg native who grew up in the world of community theater and earned two degrees from Pittsburg State, has been chosen as the new director of theater at the university, including the academic program and the company known as Pitt State Theatre. 
Pitt State Theatre produces several plays each season in the Miller Theatre in the Bicknell Family Center for the Arts and the Grubbs Hall Studio Theatre, while the academic program provides a theater emphasis for students majoring in communication, preparing them for work in the arts and entertainment industry across a broad spectrum of areas.  
Westhoff has taught in the Department of Communication for 15 years. She will replace Cynthia Allan, who has directed the academic program and the company since 1999 and will retire at the end of June. 
In her new role, Westhoff will oversee season planning and budgeting, and will guide undergraduate and graduate students through the program.  
She'll also work alongside two longtime colleagues with whom she grew up on stage — PSU designer/technical director Linden Little and PSU staff costumer Lisa Quinteros — as well as other directors, including Gil Cooper, to develop strong seasons that bring fresh concepts and contemporary voices to the stage. 
"I am so pleased that Megan Westhoff will now be the director of theater," Allan said. "I have loved working with all these wonderful collaborators, and I know she will maintain the artistic vision of Pitt State Theatre." 
Westhoff earned her bachelor's from PSU in 2002, and her master's from PSU in 2004. She recently completed her PhD at Regent University and is well published in the field of communication and theater.  
Her artistic skills include the areas of property design, moulage, mask-making, and directing, and her productions of note include Charlotte's Web, Revenge of the Space Pandas, Water's Edge, Fuddy Meers, and the recently acclaimed Silent Sky at the Bicknell Family Center for the Arts. In 2010 she, along with Allan and Little, wrote an original adaptation of Rudyard Kipling's The Jungle Book, which was produced to full houses at Memorial Auditorium. 
Allan and Westhoff are working together to make the transition as smooth as possible during a time that is uncertain for the performing arts due to COVID-19. The season planned for 2020-21 most likely will be adjusted to accommodate the shifting landscape of theater, they noted. 
"I know my colleagues and I will be able to devise the best possible options to keep Pitt State Theatre lively, relevant, and safe for our patrons," Westhoff said. "I look forward to working with my fellow theater artists in negotiating these trying times and bringing the best possible experiences to our students."