First nurse practitioner residency program in SEK gets underway 
  Thursday, June 4, 2020 8:00 AM
  News, Milestones, Alumni, Academics
Pittsburg, KS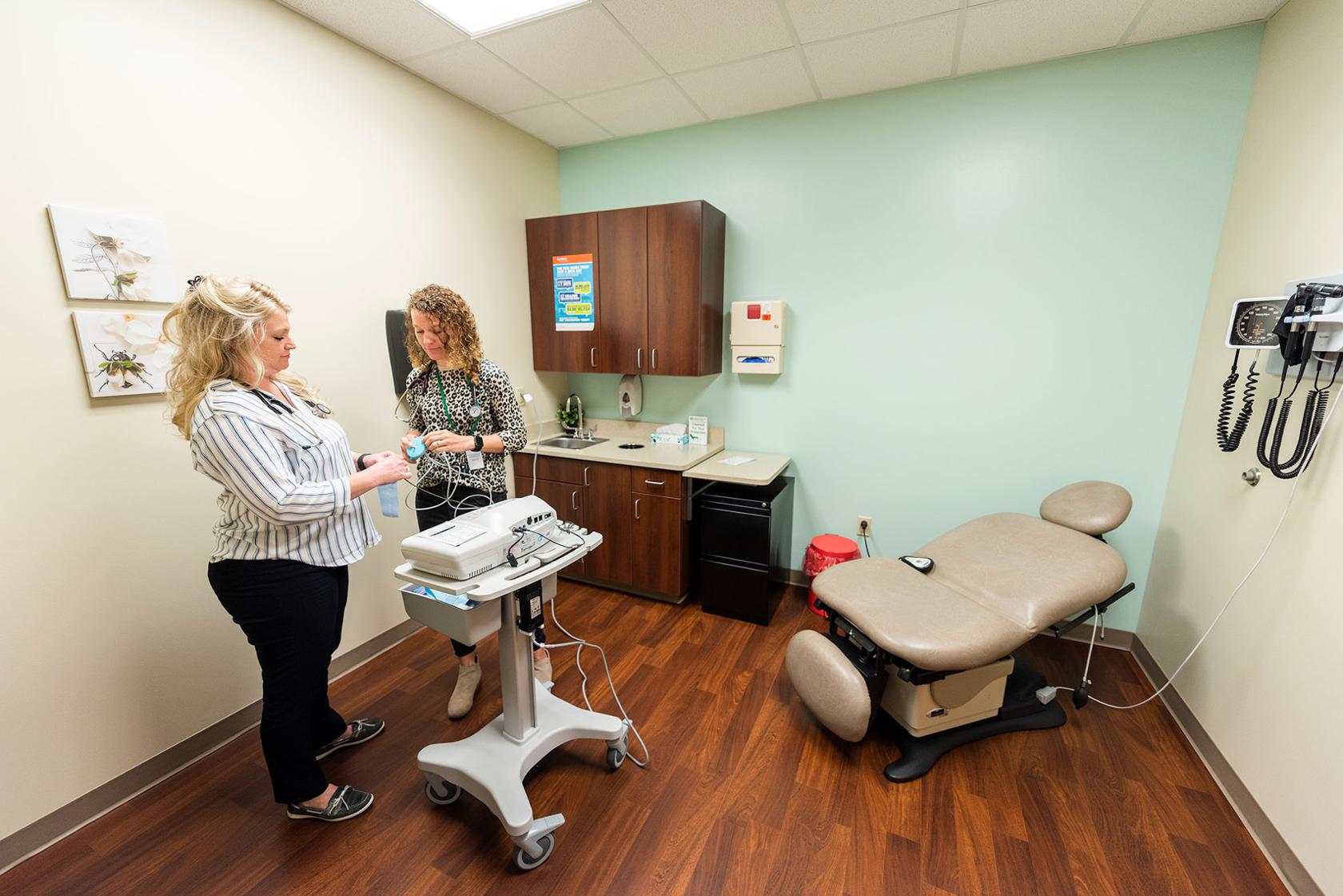 This week marks the official start of the first nurse practitioner residency program under the direction of the Irene Ransom Bradley School of Nursing at Pittsburg State University, and the first such program in Southeast Kansas. 
The academic-practice collaboration is being funded by a $2.3 million grant award given by the Health Resources and Services Administration, an agency of the U.S. Department of Health and Human Services. 
With guidance from their professional preceptors, six nurse practitioners — Lorraine Lorentz, Kelly McGuire, Kelly Mishmash, Brice Saunders, Maranda Scott, and Mayra Watson — will care for patients in walk-in clinics in Coffeyville, Fort Scott, Pittsburg, and Miami, Oklahoma, that are all operated by the Community Health Center of Southeast Kansas.  
Nurse practitioners may diagnose and treat illnesses and prescribe medicine on their own, unlike registered nurses, explained Project Director Amy Hite, an associate professor in the School of Nursing and grant director.  
"The residents already have the knowledge and skills; this will provide them mentorship as they transition into applying it," Hite said. 
The program prompted Lorentz to move to Pittsburg from South Dakota, where she'd lived for 25 years, to be part of it. 
"People are why I wanted to be a nurse practitioner," she said. "I saw this program as a good fit to take it to the next level." 
She'll work from the CHC in Pittsburg with the guidance of her preceptor Travis Bernot, APRN, who earned his BSN from PSU in 2014 and then became a nurse practitioner himself. 
"This was a chance to pay it forward and help another person who is starting out," he said. 
McGuire, a nurse practitioner from Coffeyville, described it as "an amazing opportunity." 
"It will be building on knowledge I already have and will allow me to apply it in a different way," she said. 
Watson will start at the Ft. Scott Walk-In Clinic for the CHC in a few weeks.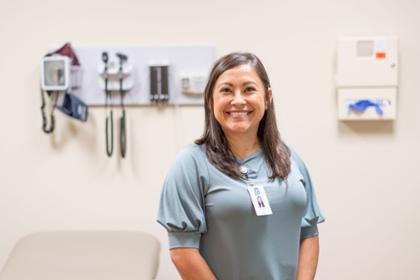 "It's an ability to take what I know to the next level," she said. "It's about learning to see the patient as a whole, providing them resources, helping them navigate the health system, considering social determinates — all of it." 
For Tracy Orellana, a nurse practitioner from Carl Junction, serving as a preceptor for Saunders, a 2020 PSU graduate, comes with two benefits. 
"I know what it's like to be new, so I'm happy to help someone just starting out get acclimated," she said. "And I feel like I'll continue learning through this, too — one of the best ways to learn is to be a teacher."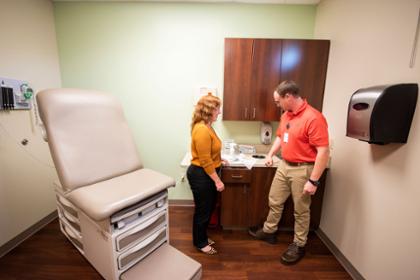 The program will span four years; the first year, which started last summer and ends June 30, was dedicated to planning, while the next three years will feature one-year rotations and training for a total of 18 residents. 
In particular, the focus will be on clinical preparations related to the opioid crisis, improved access to mental health, and utilizing telehealth for rural patient care — all issues of importance in Southeast Kansas, according to Hite, who also works in area emergency departments and has seen first-hand the impact of those issues on Southeast Kansas residents. 
The grant also will help fund telehealth equipment, which Hite said is a vital tool in rural areas and has been essential through the COVID-19 pandemic. 
---
Learn more about the Irene Ransom Bradley School of Nursing.