Dreiling back on campus in a different role: as new HR director  
  Tuesday, June 30, 2020 9:00 AM
  News, People and Society, Alumni
Pittsburg, KS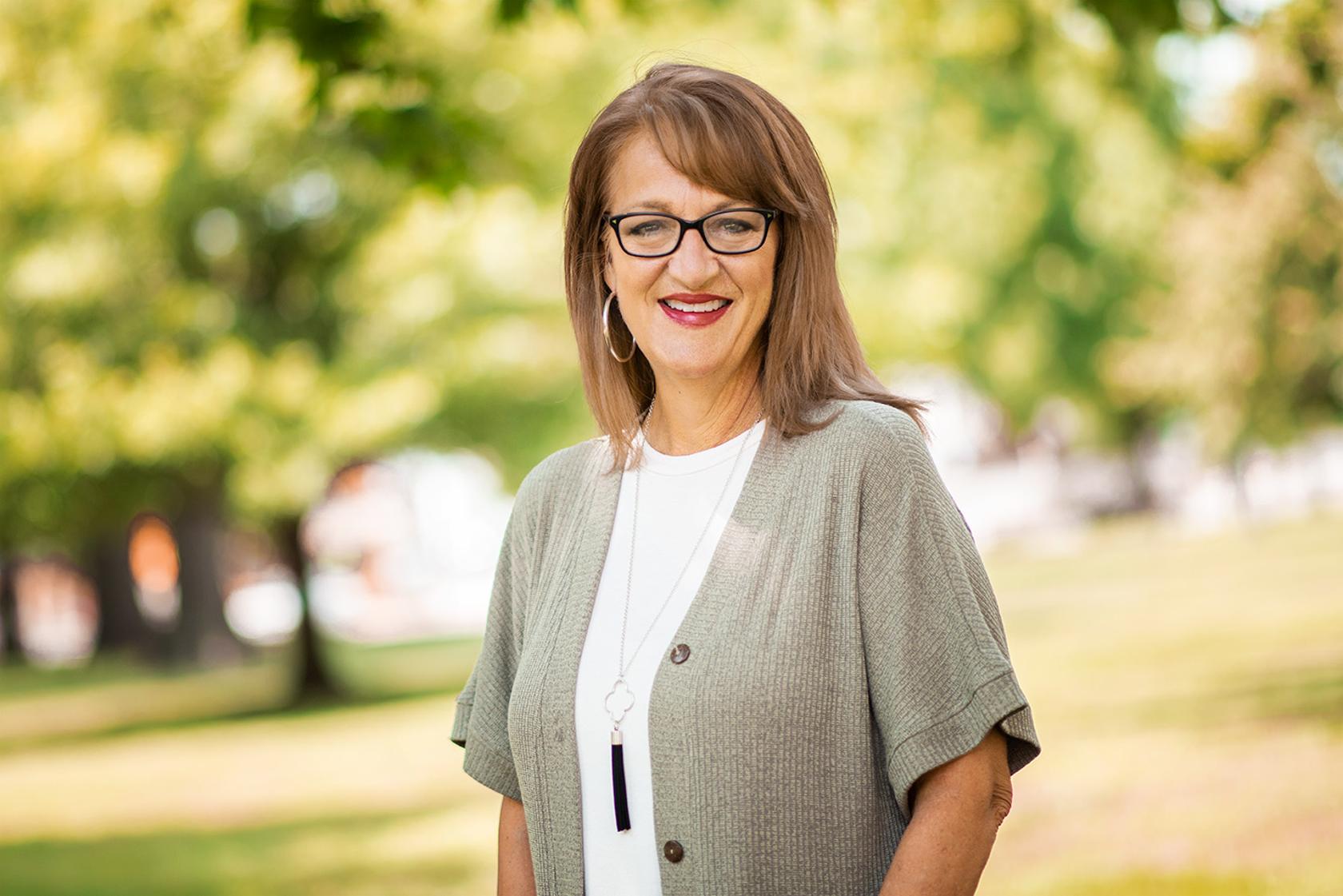 Over the past 12 years, Lori Scott Dreiling has come to campus often. 
As human resources director at Modine Manufacturing, she hired more than 75 Pittsburg State University graduates. As an adjunct instructor in the Kelce College of Business, she shared her expertise with classes. As a student, she earned her master's of science in Human Resources Development. And, as a parent, she toured the campus with daughter Kate, who would go on to become a dual major in biology and Spanish and a Golden Gorilla winner. 
This summer, Dreiling began a new relationship with the university: she's the new human resources director. 
As such, she heads up the office responsible for communicating and disbursing employee benefits, processing payroll, and a detailed list of many other forms of support for more than 1,700 staff, faculty, and students who work for PSU. She replaces Michelle Sexton, who held the position for 31 years before retiring in May. 
"Don't be surprised if you see me carrying a giant notebook with me for awhile," Dreiling laughed. "I've been an HR director in industry for 29 years, and while many things are the same — things like family leave and the Fair Labor Standards Act — the lingo is different in education! I think of PPM as parts per million, but here, it's the policy and procedure manual." 
"I'm diving in deep when it comes to state laws and regulations, which are different with universities than industry," she said. "There's a definite learning curve. But I love lifelong learning." 
So much so that she's been working on her doctoral degree in adult and lifelong learning. Her dissertation on workplace wellness activities and their impact on job satisfaction, using data from manufacturers across the region, is nearly finished. 
The daughter of a college professor, she grew up on a college campus in Oklahoma.  
"Students are energizing. There's a feeling of teamwork," she said. "And being in a very visibly college town is neat. You can't go anywhere without seeing a concrete gorilla or a splitface." 
Dreiling's goals for her department include it being more present and visible on campus. 
"I'd like for members of my team to participate on committees. I look forward to the staff getting out there, enjoying their time on campus, to really be a part of this university," she said. "I can't wait to get out among the deans, chairs, and directors and find out what their challenges are, to find out is there something we can do to help?" 
Her approach, she said, is "to have respect for people, have a feeling of teamwork, of family. If I have to say no, I would like to be able to give you some options. I also find it very rewarding to mentor and coach people to help them become their best." 
PSU CFO Doug Ball, vice president for administration and finance, said Dreiling brings a number of assets to the position. 
"In the short time she's been on board, Lori has already proven to be a valuable member of our team," Ball said. "Her deep industry experience in human resource leadership roles; her existing strong connections to Pittsburg State; her commitment to lifelong learning and higher education, are impressive."     
Lori is married to Duane Dreiling, executive director of the United Way of Southwest Missouri  and Southeast Kansas. They live in Carl Junction, where they are active in many civic and school related activities and organizations.