University offers modified summer camp opportunities for children 
  Wednesday, May 20, 2020 8:00 AM
  News
Pittsburg, KS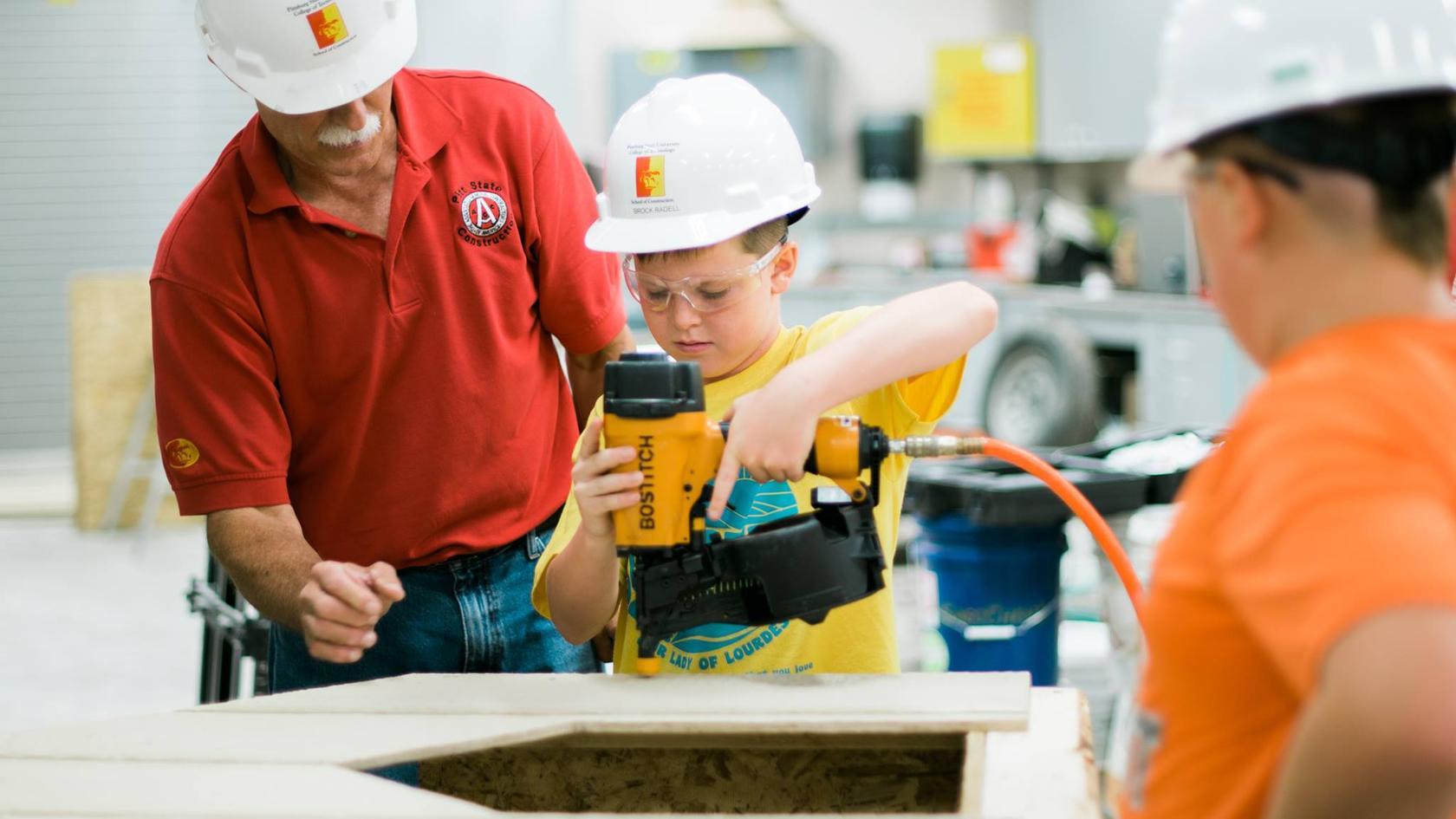 From construction to nature, Pittsburg State is once again offering a variety of summer fun and learning opportunities for youth, but the camp offerings have been modified in light of the pandemic, and a few, including athletics camps and coding camp, have been canceled.  
Nature Reach 
From June 22-26, PSU Nature Reach will offer two virtual summer camps — one for children in kindergarten, and one for children who have completed first, second, and third grades. 
Typically held at the PSU Natural History Reserve a few miles southwest of Pittsburg, this year's camps will be delivered virtually, taught by Nature Reach Director Delia Lister via Zoom. 
She's putting together custom kits for each camper with binoculars and other supplies, instructions for activities, and is planning a virtual live animal encounter. Parents will need to supply a few basics: markers/crayons, paper, scissors, Elmer's glue, and an empty 2-liter plastic bottle. 
Cost: $70. Details: www.pittstate.edu/department/naturereach 
Nature Reach Storytime 
At this time, the PSU Nature Reach Pre-K Summer Reading program is being planned for July in two morning sessions for 3- to 5-year-olds, with a limit of 15 children per session. Each session will feature a story and live animal or group of animals that are part of the story.  
Cost: $5 per session. Details: www.pittstate.edu/department/naturereach  
Robotics/Construction 
At this time, the Department of Engineering Technology and School of Construction are planning to offer summer workshops for children ages 9 to 14, to be taught by faculty in the College of Technology.  
Level I of Robotics camp will be held from 9 a.m. to noon July 6-10, and Level II will be held 9 a.m. to noon July 13-17. Campers will learn teamwork, programming, brainstorming, construction techniques, robotic basics, and electro-mechanics by building robots using LEGO Mindstorm. Camp will culminate in a competition. 
Level 1 of Construction camp will be 1 to 4 p.m. July 6-10, and Level II will be 1 to 4 p.m. July 13-17. Campers will learn about the materials, processes, and design methods involved in construction, and will use basic tools to build birdhouses and doghouses.  
The camps will be held in a similar format to previous summers, with appropriate modifications including hand sanitizer, staggered breaks, small group work, and face masks if needed. 
 If COVID-19 fails to decline by July, refunds will be offered to all. 
Cost: $100 per session. Details: https://bit.ly/35QLFxm.