University announces plans for fall re-opening 
  Tuesday, May 5, 2020 9:30 AM
  Milestones, News
Pittsburg, KS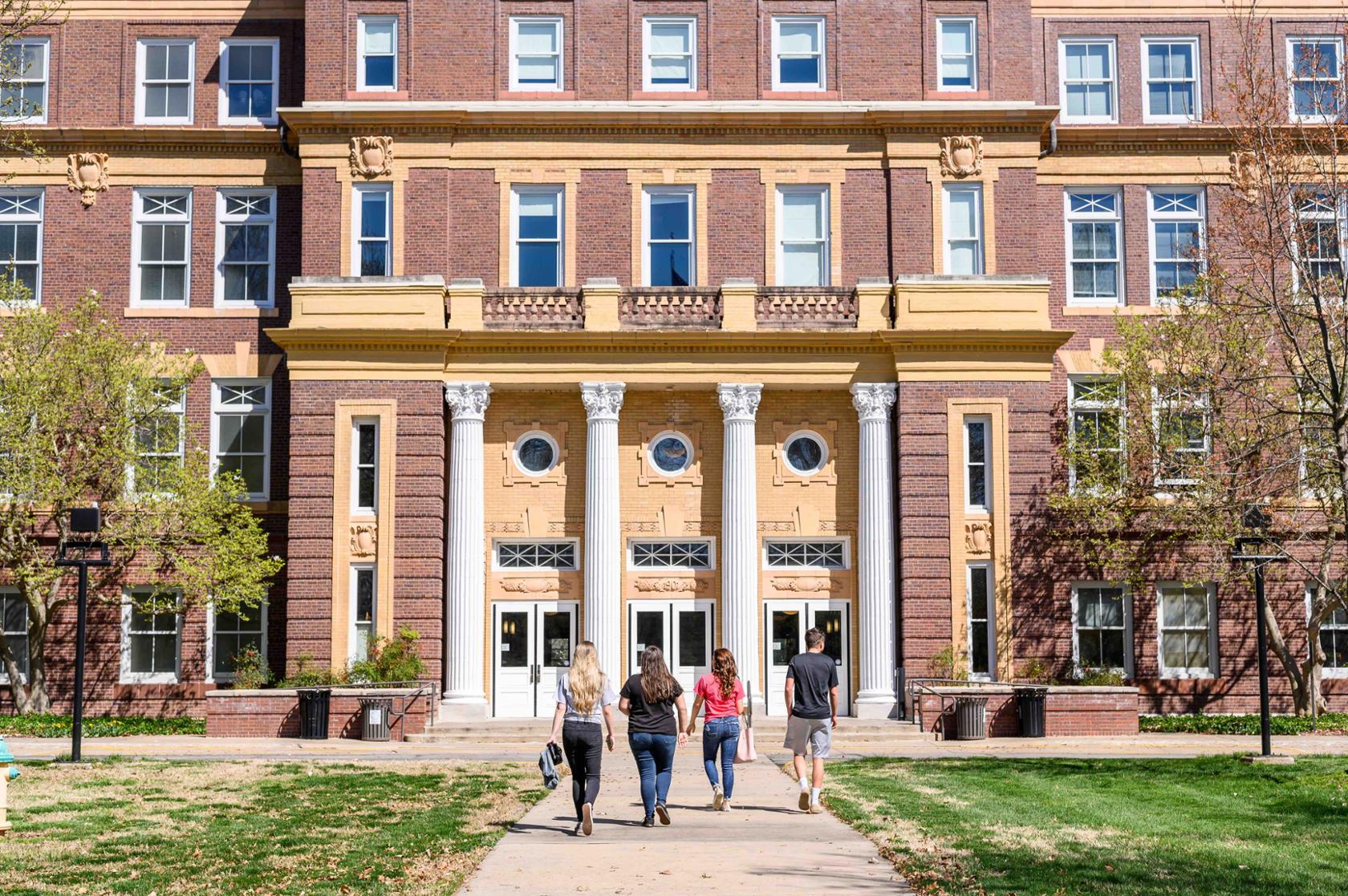 Pittsburg State University announced intentions for face-to-face classes, open residence halls, and a resumption of student life — although likely with differences — this fall. To that end, three working groups have been formed to determine a path forward. 
"There are still many unknowns," said PSU President Steve Scott. "Campus won't be the same, but not all of the differences are defined. What we can say with certainty now is that health and safety remain our top priority." 
Scott said that since shelter-in-place orders began, the university's commitment to students and the community to provide transformational experiences and live up to its principle, "by doing, learn," has been at the forefront of the minds of members of the PSU Critical Response Management Team and Presidents Council. Those leaders have met virtually since early March to chart a path in the areas of online instruction, virtual ceremonies, virtual orientation for incoming freshman, and more.  
Bringing faculty, staff, and students back together this fall will require additional careful planning, close communication with public health officials, and well-coordinated decision-making across campus, he noted.  
The three working groups tasked with guidance in those areas are: 
Academics

,

chaired by 

Provost and Vice President for Academic Affairs 

Howard Smith

.

 

This group will explore and make recommendations for safely resuming face-to-face instruction for the fall semester, including consideration of course schedules, the academic calendar, curricular design, and classroom, lab, library, and office safety.

 

Student Life

,c

haired by 

Vice President for Student Life 

Steve Erwin. 

This group will explore and make recommendations for safely returning students to university housing and access to student life resources and activities.

 

Budget and Finance

,

chaired by Chief Financial Officer 

Doug Ball.

 This group will explore and make recommendations to address the financial impact of returning to campus this fall as well as responding to the overall impact of the virus on University finances, including tuition and fee discounts, revenue opportunities, options for budget reductions, and more.

 
The membership in these groups is broad to ensure representation of all interests in every area of the university.  
"We know we can't eliminate all risk, but we can anticipate challenges and mitigate as much as possible to ensure we have options," Scott said.  
At 11 a.m. on Wednesday, May 6, Scott and Smith will host their second town hall on KRPS in which they'll discuss in depth what's being called the Pitt State Together planning process. They'll take questions in advance and live during the broadcast at social@pittstate.edu. 
Group membership 
Academics 
Greg Murray, Chairperson

 

Dr. Kevin Bracker/Dr. Cole Shewmake, Faculty Senate

 

Dr. Grant Moss/Dr. Khamis Siam, PSU-KNEA

 

Kristi Frisbee, Irene Ransom Bradley School of Nursing

 

Susan Dellasega, Center for Teaching, Learning, and Technology

 
Julie Blanken, Student Financial Assistance

 

Melinda Roelfs, Registrar

 

Rita Girth, Bryant Student Health Center

 

Bill Hoyt, Information Technology Systems

 

Brad Stefanoni, Purchasing and Unclassified Professional Staff

 
Tim Senecaut, Physical Plant Services and Grounds

 

Kristi Geier, Administrative Staff

 

Seth George, Student Government Association

 

Amy Hammesfahr, Graduate Student

 
Student Life 
Dr. Kathleen Sandness, Bryant Student Health Center

 

Connie Malle, Student Housing

 

Stu Hite, University Police & Parking

 

Eva Sager, Campus Activities

 

Vince Daino, Campus Recreation

 
Kristina Taylor, Sodexo Campus Services

 

Fawn Arndt, Barnes & Noble

 

Jim Johnson, Intercollegiate Athletics

 

Rocky Restivo, Faculty

 

Dr. Mandy Peak, Faculty

 
Deatrea Rose, Student Diversity

 

Kevin Malle, Physical Plant Services and Grounds

 

Lexi Houser, Students

 

Barbara Jemison, Purchasing

 

Becky Krause, Information Technology Systems

 

Joe Firman, Bicknell Family Center for the Arts

Randy Roberts, Axe Library
Budget and Finances 
Kathleen Flannery, University Advancement

 

Dr. Shawn Naccarato, University Strategic Initiatives and Government Affairs

 

Barbara Winter, Business Office

 

Jim Hughes, Purchasing

 
Lauren Werner, Budget

 

Debbie Amershek/Lori Dreiling, Human Resource Services

 

Tammy Higgins, Student Financial Assistance

 

La Donna Flynn, Internal Audit

 

Angela Neria, Information Technology Services

 
Dr. Paul Grimes, Dean

 

Dr. Cheryl Giefer, Chairperson

 

Joe Levens, Faculty

 

Dr. Brian Sims, Faculty

 

Dr. Jason Kegler, Student Life

 
Tom Westhoff, Student Housing

 

Terry Pierce, Unclassified Support Staff

 
Ex officio members for all working groups are: 
Abby Fern, Chief Marketing and Communication Officer

 

Jamie Brooksher, General Counsel

 

Jaime Dalton, Chief of Staff