Senior reflects on silver linings of semester student teaching 
  Thursday, May 14, 2020 11:30 AM
  People and Society, Academics, News
Pittsburg, KS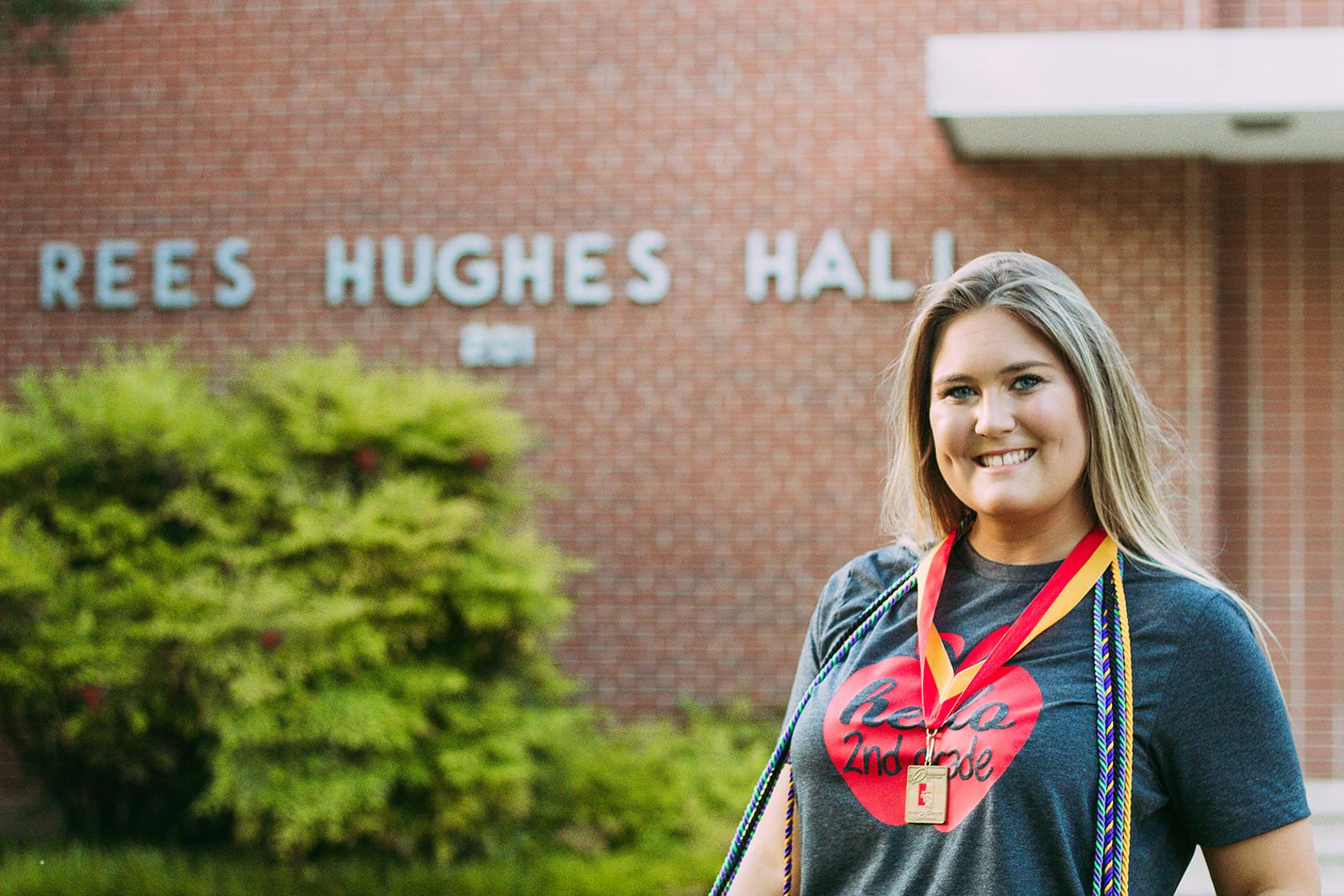 As she prepares to mark her final day as a Pittsburg State University student on Friday, elementary education major Jansen Miller is stepping into the unknown: teaching in a world that may look very different in August. 
But she's ready, she says, thanks to the experience she had as a student teacher during a global pandemic. Collaborating with fellow Gorilla Cara Kubler, a 25-year-veteran of elementary education, taught her far more than she ever anticipated.  
"She and I talked about it could be a positive experience for me, no matter what. Going into it, I knew I could learn things I could use in the future — whether it's another pandemic, or whatever the situation might be," said Miller, of Nevada, Missouri. "Life is always going to throw something at you. Our goal during this was the same goal every teacher has: to give our kids the best possible experience. We just had to get creative."  
Kubler, ('91 BSEd, '97 MSEd), a kindergarten teacher in Southeast School District in Cherokee, Kansas, said she learned just as much for Miller, who brought invaluable tech savvy and buoyant enthusiasm. 
"Jansen Miller is spunky, she's full of happy, and she's rekindled a love of teaching in me," Kubler said. "She loves what she does, and it shows. She was willing to go above and beyond to find new ways to teach. She wound up being such a complement to our classroom, and to me." 
Miller and Kubler created a private Facebook group for parents, "Kubler's Kinders," to ensure daily communication to all. And, for those parents, Miller spent an entire day lining out step by step instructions for the use of Zoom and how they'd utilize it. 
A vital part of their curriculum in the classroom had been to gather the children in a circle each week and read aloud a Big Book; it was the jumping off point for discussing vocabulary, sight words, and more. So, Miller volunteered to record herself each week reading a Big Book.  
Her dad made her an easel to hold it.  
"Sometimes she'd dress up for it, sometimes she'd record one outside — she was determined to keep the kids' interest," Kubler said. 
When the pair divided the class into smaller breakout Zoom groups, Miller taught two children at a time, while Kubler taught three. Occasionally, they each did one-on-one Zooms with students on request. Their participation rate was at nearly 100 percent each week. 
"She went above and beyond," Kubler said of Miller. "If she hadn't stepped up to the plate to help, it would have been way harder. If I were a principal, I'd snap her right up." 
That's exactly what happened.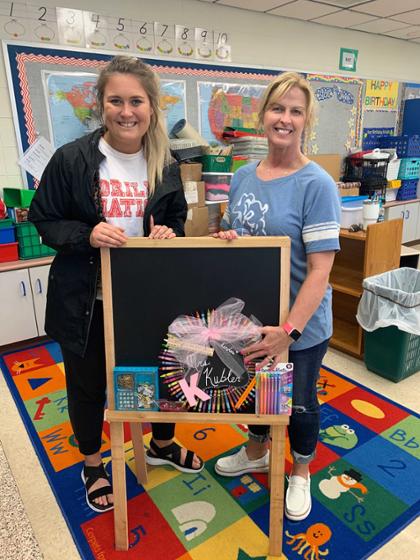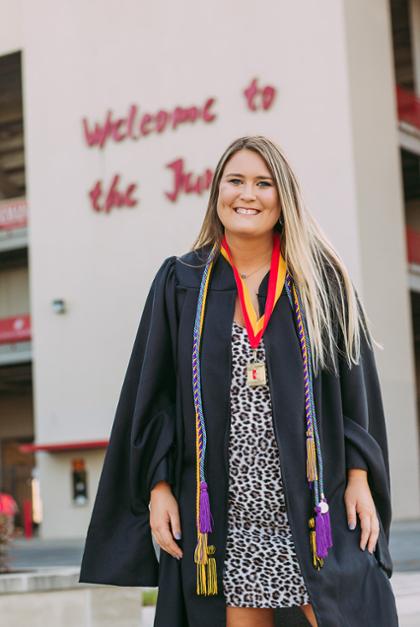 On Wednesday, two days before officially earning her bachelor's degree, the Nevada, Missouri Board of Education approved Miller's contract to become their newest second grade teacher. 
"I've learned so much during all of this," she said. "Getting parents on board, communicating with them, adapting to their needs and the needs of the students. I also learned how important structure and routine is in the teaching process, especially with younger children. But I feel like the biggest thing, no matter what, is that as a teacher, you need to remain flexible. Each day can look different, and you might not expect it. You have to make the best out of every situation possible." 
For now, she's optimistic about the coming school year, she said, whether it's traditional, or not. 
"Both my parents went to Pitt State and are teachers, too (Kirk Miller, '91 BSED; Marla Miller, '90 BSED), and we all think it's one of the greatest professions," she said. "I'm excited to get started."
---
[Graduation photos by PSU student Jordan Janiak]