Johnson named COT's Excellence in Teaching Award recipient 
  Thursday, April 30, 2020 11:00 AM
  News, People and Society
Pittsburg, KS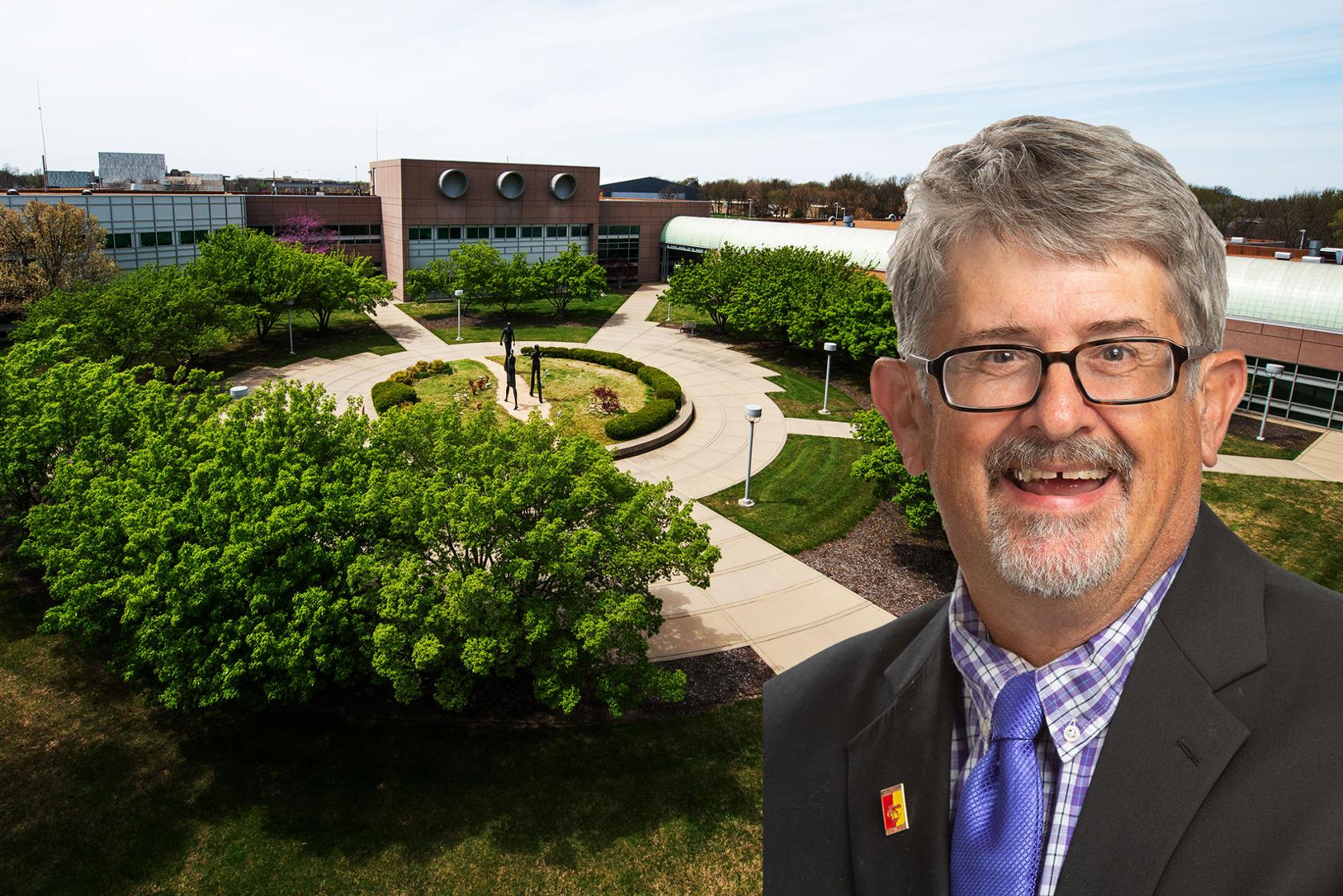 Mark Johnson has been somewhat concerned over the years that his colleagues in the College of Technology might think he's just a guy who uses name games, magic carpets, and toothpaste as teaching tools.  
So it was gratifying, he said, that they chose him for this year's Excellence in Teaching Award, an annual award given to faculty in each of the university's four colleges and funded by the PSU Foundation. 
Johnson has a proven track record during his 35 years at PSU: He's been the recipient of the Outstanding Faculty Award three times, was named National Technical Educator of the Year by the National Association of Career and Technical Education, and last year was named Outstanding Advisor. 
"This particular award is unique and very special, because you're chosen by your peers," he said. "It's nice that they deem you worthy to be recognized." 
(And there IS a method to his madness, he said, when he uses non-traditional teaching tools: it's all about building connections with students in lessons that leave lasting impressions.) 
Teaching philosophy  
"I think my number one philosophy is connectivity with the students," he said. "I fervently believe if a student is going to be willing to open up to what I have to say, there has to be a connection. The second thing is to make every classroom experience as engaging and as real life as possible." 
He's been teaching at the Kansas Technology Center since it opened in 1997, having first started working at PSU in 1986 as the state executive director of Vocational Industrial Clubs of America — now called SKILLS USA. 
He has long felt a connection to the university, he said: His grandmother earned her teaching degree at PSU in 1917, and he earned his undergraduate, graduate, and specialist in education degrees from Pittsburg State ('83, '87, '89). Johnson also earned a doctoral degree from the University of Arkansas Fayetteville ('93). 
Today, he has two primary instructional areas: introducing students to human resource development to help them be successful in the workplace improving employee performance; and a professional presentations course in which he coaches them in gestures, movement, stage presence, and engaging an audience. 
"It's rewarding to have alumni keep in touch with me from across the U.S. and around the globe, especially when they let me know that something I taught them had real value in the workplace," he said. 
He stays connected to them through LinkedIn, writing recommendations, helping students make employment connections, and sharing ideas and tips for the workplace. 
Andrew Klenke, interim chair of the Department of Technology & Workforce Learning, said Johnson's high teaching standards make him truly deserving of the award. 
"Dr. Johnson exemplifies excellence in teaching, whether it be online or in the classroom," Klenke said. "Not only is he a content area expert, but he works hard to improve his teaching methods and course structure every semester. I know the impact of his teaching goes well beyond the classroom, which we all should strive for as educators."  
The COT plans on presenting Johnson with a plaque at the college's annual meeting in August.