PSU media production program wins 23 state awards 
  Thursday, April 2, 2020 1:00 PM
  Academics, News
Pittsburg, KS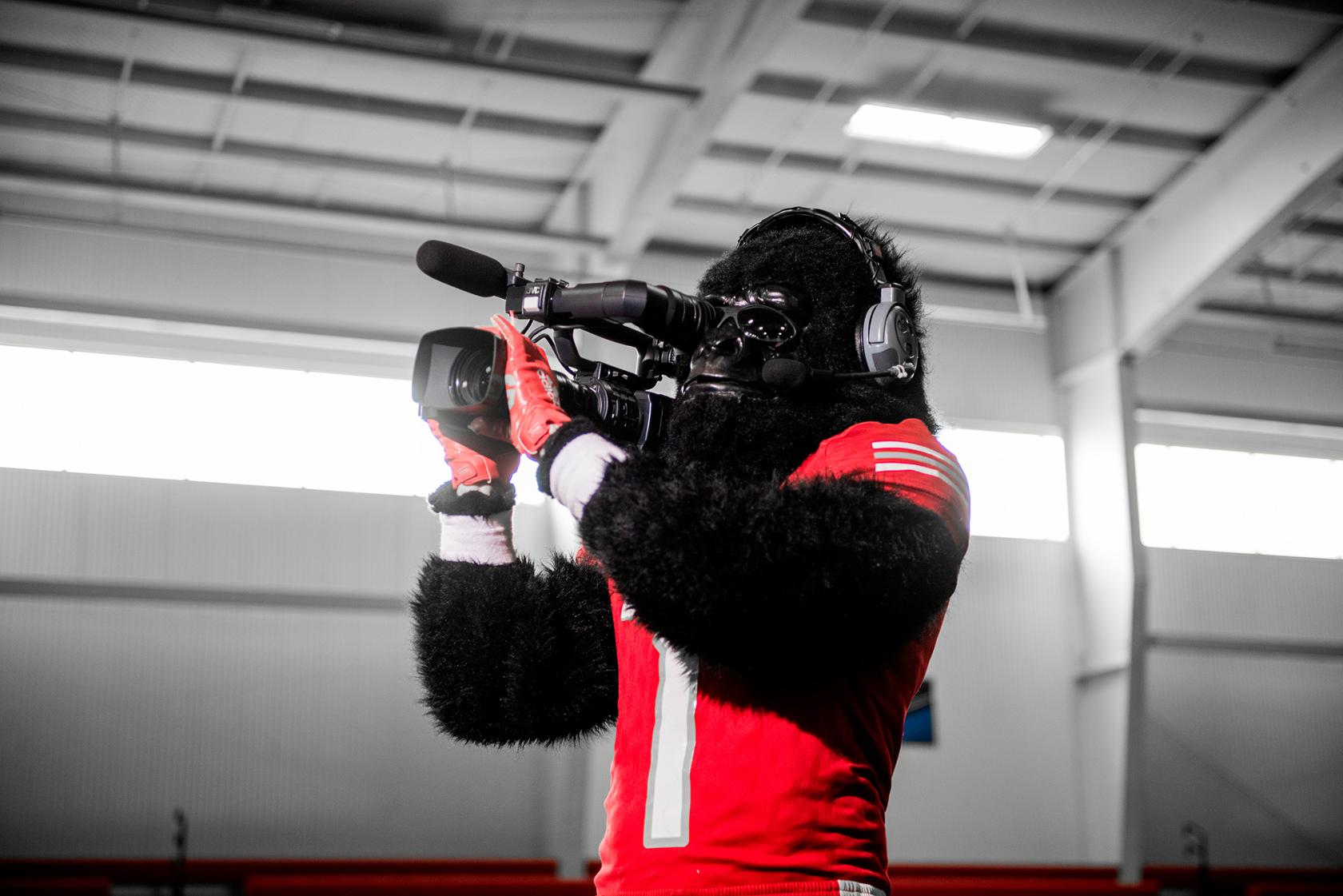 Students and faculty in Pittsburg State University's media production program, part of the Department of Communication, captured 23 awards from the Kansas Association of Broadcasters in the statewide broadcasting contest.  
The awards were to be presented in a ceremony on April 3. No awards banquet will be held, but the KAB is making arrangements to deliver the awards to the students this spring. 
"The fact that we consistently compete year end and year out at a high level with all of the other universities in the state is a testament to our students," said Troy Comeau, professor/director of media production at PSU. "Our award-winning students have seen a change in curriculum and have been through some turnover of faculty, but they continue to excel."  
Media production faculty include Comeau, Barth Cox, and Jason Knowles. 
In the Undergraduate Radio category, PSU students won the following awards: 
60-second Commercial/PSA 
2nd place Creative Commons Audio PSU by Sydnie Storm, Webb City, Missouri 
Sports Play by Play 
1st place SMC at Frontenac by Tyler Godwin, Haysville, Kansas 
Entertainment Program 
1st place, Radio Play by COMM 474 Audio Production 
In the Undergraduate TV category, PSU students won the following awards: 
60-second Commercial/PSA 
1st place, Domestic Violence PSA by Telora Bey, Olathe, Kansas 
2nd place, Drop In Tune Out – a Kansas City project by Colin Terry, Kansas City, Missouri 
HM, Bad Day PSA by Zachary Hart, Garland, Kansas 
Promotional Audio or Video 
2nd place, Pittsburg State TEECA by Caleb Wuthnow, Newton, Kansas 
HM, Exploring Kansas History – Ft. Larned National Historic Site by Barrett Young, Paola, Kansas 
Station Promotion Announcement 
1st place, CAPS 13 Sports by Ty Goss, McPherson, Kansas 
Complete Sports Feature 
1st place, AJ Walker profile package by Jared Bush, Raytown, Missouri 
2nd place, New PSU head football coach by Jackson Mealman, Overland Park, Kansas 
Sportscast 
2nd place, MIAA Live Week 10 by Erin Kapaska, Olathe, Kansas; Pride Leggins, Lawrence, Kansas; Ivan Walter, Pittsburg, Kansas 
HM, CAPS 13 Sports by Caleb Wuthnow, Newton, Kansas 
DJ Personality for Radio or News Anchor for TV 
1st place, Vanessa Tapia Resumé Reel by Vanessa Tapia, Shawnee, Kansas 
Sports Play-by-Play 
1st place, MWSU vs. PSU by Tyler Godwin, Haysville, Kansas; Nick Streeter, Vassar, Kansas 
2nd place, PSU vs. UCO by Shelby White, Pittsburg, Kansas 
Entertainment Program 
2nd place, PSU Films – The Outbreak by Bailey Noland, Overland Park, Kansas; Nate Vanderpool, Grain Valley, Missouri; Cody Renfro, Williamsburg, Kansas 
HM, Drug Cop by Jackie Chang, New Taipei, Taiwan 
In the Graduate TV category, PSU students won the following awards: 
Documentary 
1st place, Bordering Hope: Education Amidst Syrian Crisis by Nick Bartelli, Platte City, Missouri 
Entertainment Program 
1st place, The Day I Tried to Live by Trae Brown, Dewey, Oklahoma 
Research Paper 
1st place, Adapting Journalism Skills from the Classroom to the Newsroom, Kate Allred, Joplin, Missouri 
In the Intern TV category, PSU students won the following awards:  
Promotional audio or video 
1st place, Echo Ranch Bible Camp – Colt 2 by Caleb Wuthnow, Newton, Kansas 
Complete Sports Feature 
1st place, Pitt State vs. Northwest Missouri State by Caleb Wuthnow, Newton, Kansas 
See the full list of awards in all categories: http://www.kab.net/Programs/StudentServices/StudentBroadcastAwards/ 
Learn more about media producation at Pitt State: https://academics.pittstate.edu/academic-programs/communication/media-production-degree-emphasis.html