Changing Course: Couple teaching chemistry from hotel room after fire
  Wednesday, April 22, 2020 8:30 AM
  People and Society, News, Academics, Science and Technology
Pittsburg, KS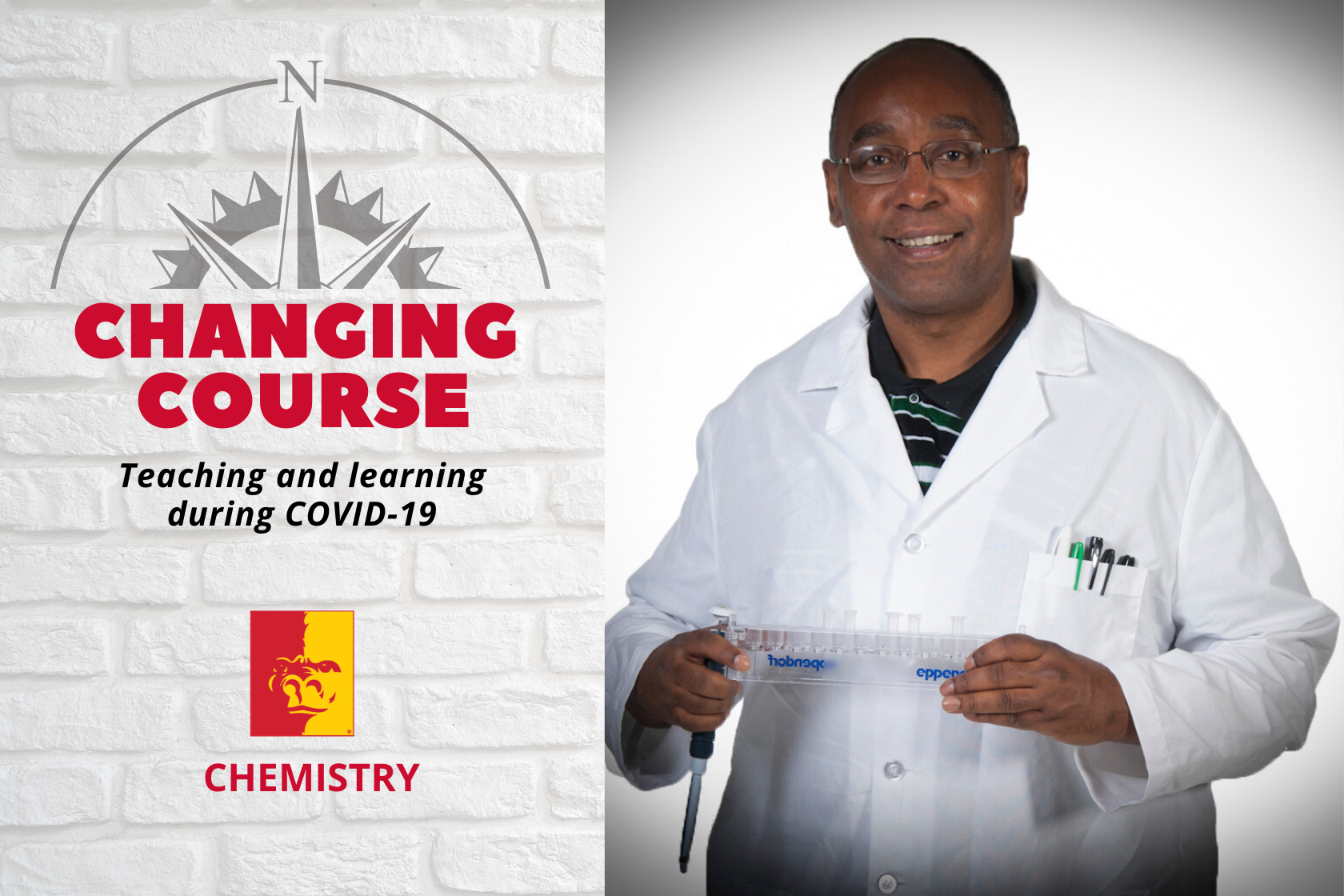 Just as the spring edition of the PittState Magazine arrived in mailboxes across the nation, touting as the cover story the theme "By Doing, Learn," for which the university is known, the COVID-19 pandemic brought all in-person classes to a halt. 

Those who teach and those who learn had to be flexible, innovative, and change course quickly. 
In this series, we're sharing what education looks like from the perspective of our faculty, students, and alumni during a time of social distancing, stay-at-home orders, and remote coursework.

---
Husband and wife professors James Mcafee and Irene Zegar had begun adjusting to teaching chemistry labs online amidst a global pandemic when they were faced with yet another challenge: a fire did massive damage to their home. 
The evening of April 6, Mcafee was at his computer preparing material for his classes, Zegar was jogging, and their son, Devin, a college freshman who had returned home to live during shelter-in-place orders, was working out in the garage after studying all day. 
"Devin alerted me to the fire, and we both ran from the house," Mcafee said. "I have congestive heart failure and considered returning for my medicine, but Devin stopped me." 
The fire department battled the blaze for an hour; after the three were able to retrieve phones, computers, their two cats, and some clothing, they began focusing on how to teach and learn from two rooms at La Quinta Inn. 
In one, Zegar and Mcafee — both recipients of the Robert K. Ratzlaff Outstanding Faculty Award — are each teaching four chemistry classes. In another, Devin is attending the University of Oklahoma online to complete his first year of a degree in meteorology.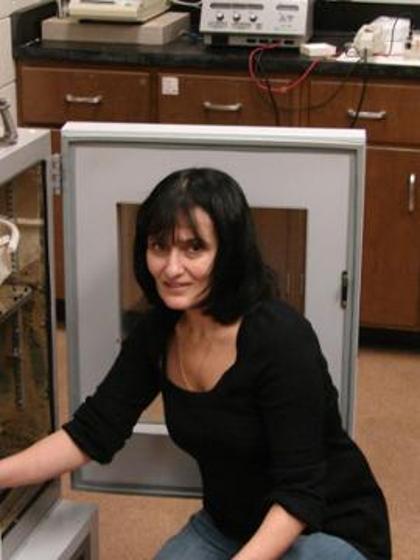 They're obsessive about social distancing, Mcafee said, because he falls into the COVID-19 high risk category. The biggest challenge? Finding food that is heart healthy for him and vegetarian for Zegar that restaurants are willing to deliver to the trunk of their car to avoid contact.  
The bright spot has been interacting with their students via Zoom, Mcafee said. And, focusing on creating custom virtual labs for them — labs that are central to their education — has been a welcome distraction. 
"Designing PowerPoint slides that will mimic the laboratory experience has been great therapy in distracting Irene and I from the anxiety associated with all of this," Mcafee said. 
They've attempted to make their presentations look like a lab with detailed drawings by Mcafee; one took about 10 hours to complete because of the artwork. 
"I drew a picture of a 50mL buret (a graduated glass tube with a tap at one end, for delivering known volumes of a liquid) and spent about an hour drawing the 0.1 mL marks so they were perfectly spaced and appeared to be a real buret," he said. 
For that presentation, he generated 15 different data sets, with each set of data corresponding to unknown codes labeled 1-15. Each student was randomly assigned three of the data sets. 
For the lab, students attended a Zoom meeting and were instructed to download their assignments along with the data sheet provided. McAfee gave a 20-minute lecture on the experiment, along with access to the PowerPoint. 
He was available to answer questions and assist students with calculation problems just as he would have been in person. At the end, students uploaded their data sheet with sample calculations shown.  
McAfee said he doesn't mind the tedious work of preparing — in fact, he has enjoyed it. 
"I love doing the artwork for the PowerPoint presentation," he said. "It is the best anti-anxiety therapy on the planet!" 
Post-fire decisions at their home, meanwhile, have been put on hold. 
"Our hearts and prayers go out to those suffering. Adrian, our oldest son, lives in New York, and constantly reminds us of the terror that exist in that city and the number of deaths each day," Mcafee said. "So, with that in mind, a damaged home, living in a hotel room with two crazy cats, and eating crappy food is nothing compared with the suffering that is going on across our country." 
---
Also in this series:
How nursing students are completing clinicals virtually. Read.
How students in Environmental & Safety Management are using this real-world pandemic to write emergency plans for companies. Read.
How an art teacher has used the pandemic as a theme for an online art exhibit open to students and the community. Read.
How two graduates of the Music Education program are teaching hundreds of students from their tiny downtown loft apartment using innovative strategies. Read.
How the PSU Wind Ensemble has collaborated to practice and produce music virtually. Read.
How an auto tech professor has moved his lab online by creating his own YouTube channel featuring, among other things, his '57 Dodge truck. Read