PSU Office of Admission adjusts to offer virtual visits 
  Tuesday, March 24, 2020 3:00 PM
  Academics, News
Pittsburg, KS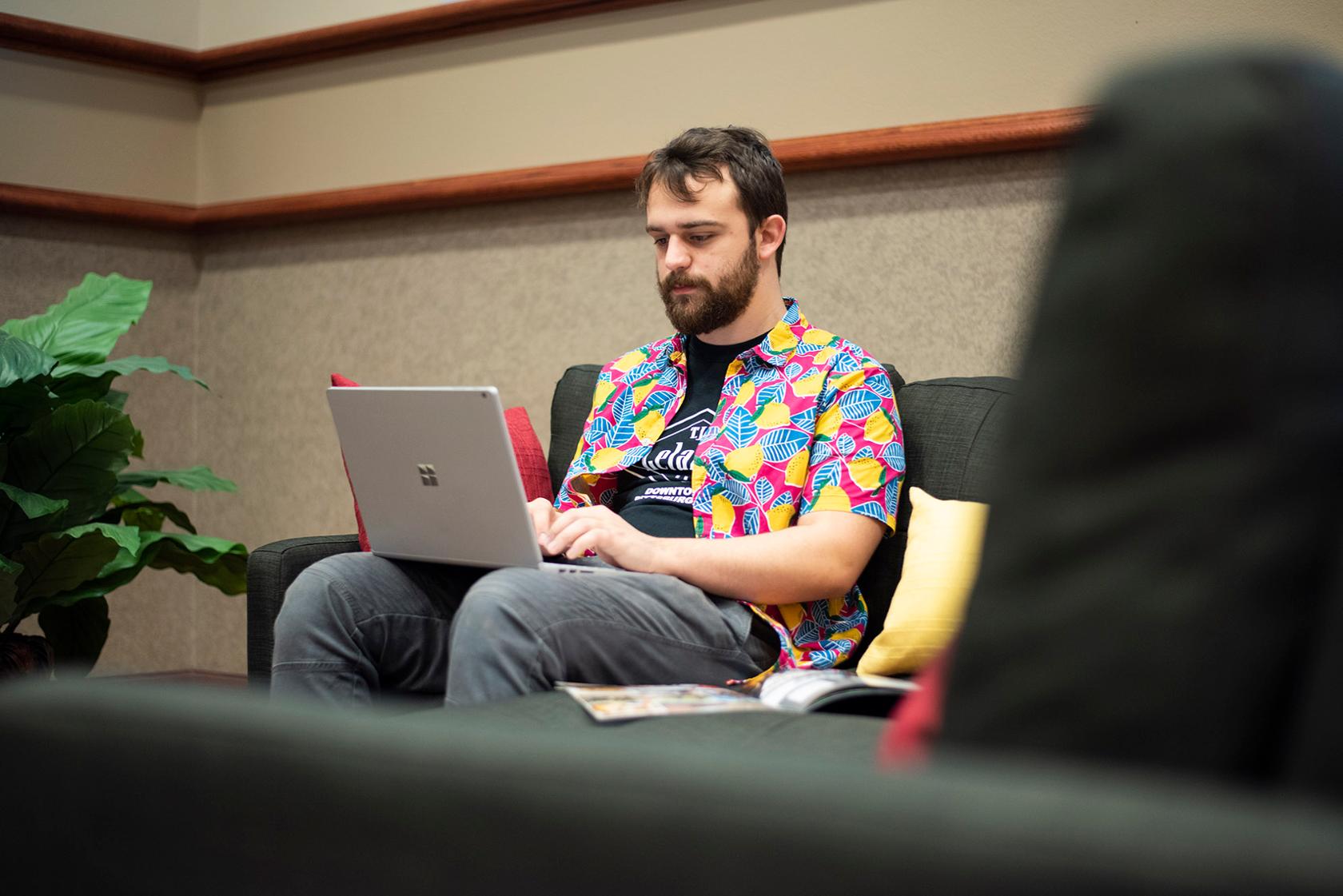 As Pittsburg State University began making plans to close campus operations in response to COVID-19, Director of Scott Donaldson was transitioning the Office of Admission from their usual customized, in-person visits and large-scale events like Rumble in the Jungle — originally planned for April 2 for hundreds of regional high school students — into a virtual world. 
"We know the shut-down is impacting everybody, and it's a very trying and uncertain time, but we also know that high school graduates still want to go to school in August and they still need to be able to explore their options," Donaldson said. "The end of their senior year is a time when they're excited about the next chapter, eager to get out on campuses and see what's there for them." 
Among them: four students from Fredonia, Kansas, who are part of the district's 21st Century Learning program. 
"Part of my role as the director is to coordinate with university admission offices so those seniors can consider what's out there. We're trying to keep them focused on graduating, applying, enrolling, because that's their next step," he said. "As we've transitioned their classwork online, we will have contact time each week with them to make sure they're continuing to explore their post-secondary plans, and what Scott's team has done to move to virtual visits makes it a great way to do that when you can't get there personally." 
The newly created Office of Admission Virtual Resources landing page, offers online appointments, utilizes Zoom so students can visit one-on-one with recruiters, has an instant messaging option for answers to quick questions, and includes 360-degree virtual campus tours and other resources. 
"The University might look like it's closed, but we're still here to serve students who need us," Donaldson said.
And, on April 22, office representatives will participate in the Virtual College Fair offered Strive Scan. Registration begins on Monday, April 6, at www.strivescan.com/virtual/ 
"It's completely different than any other fair, given the circumstances we're in at this time," Donaldson said. "Our representatives will present to students in a virtual room at 4 p.m., and we'll be joined by representatives from other colleges. In particular, we'll be talking about student life on campus." 
Students may attend any of multiple sessions April 20-23.