PSU to close facilities two weeks;  remote work plan to begin March 23 
  Thursday, March 19, 2020 8:00 AM
  News
Pittsburg, KS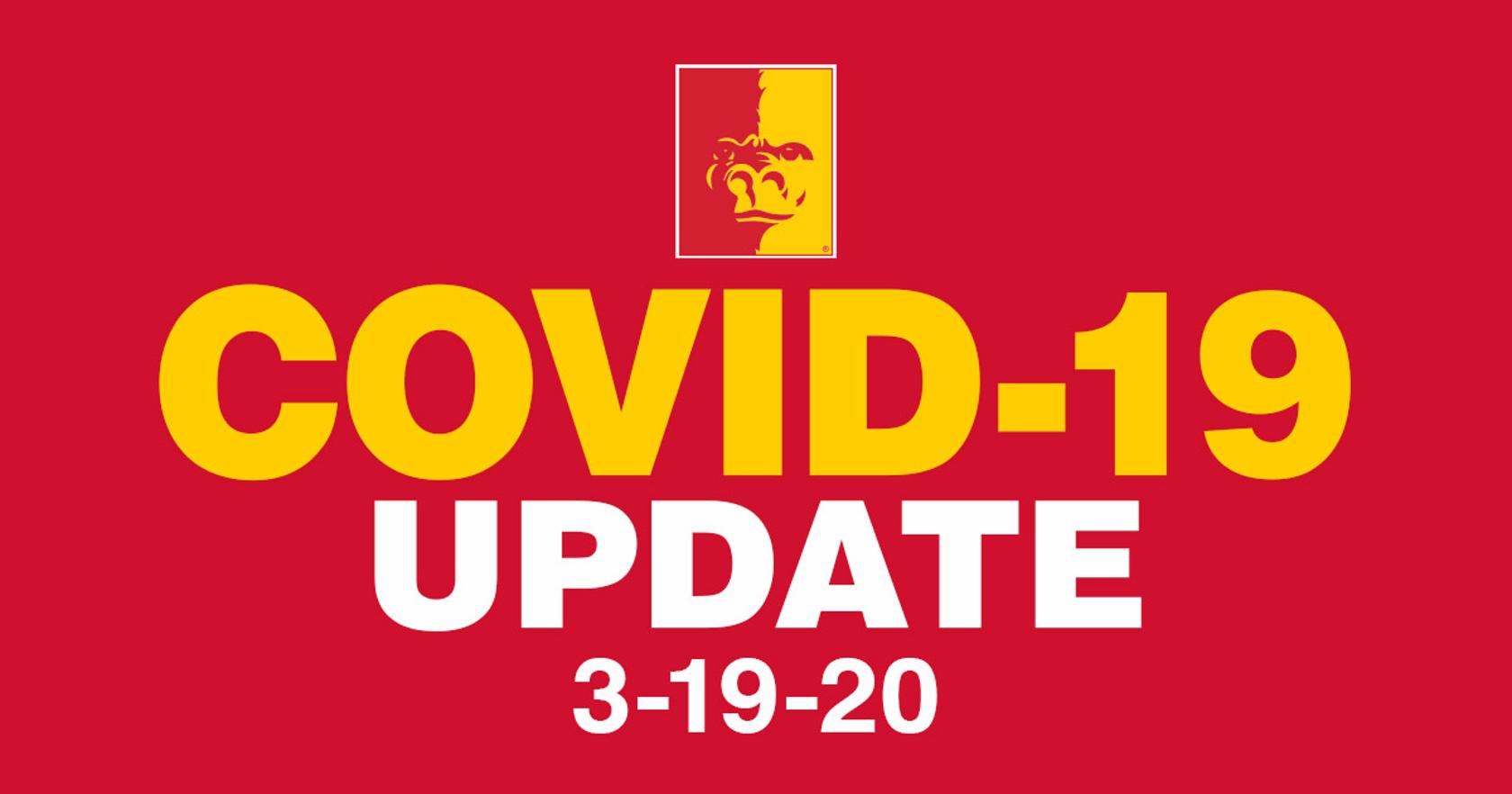 As the public health challenge COVID-19 accelerates across the nation, the facilities of Pittsburg State University will close for two weeks starting on Monday, March 23.   
For this period, employees who are able to work remotely, as determined by their supervisor, will do so. A small number of employees will be required to work on campus. 
All employees will continue to be paid, including student employees.   
Coursework, which faculty are working this week to transition to online only after suspending face-to-face classes on March 16, will resume March 30 as planned. 
Most campus buildings will be closed during this time, including Axe Library, the Student Rec Center, labs, offices, and other physical space. Bryant Student Health Center will remain open to serve students. 
"These are unprecedented times, and we appreciate your patience," said PSU President Steve Scott. "Our plan is influenced by Governor Kelly's announcement about executive branch employees on March 17, and adapted to fit the unique nature of our university as we work to preserve progress toward degrees for our students."
Online: 
Pittsburg State's online resource for COVID-19 is live at pittstate.edu/coronavirus. Resources and information will be added to this page as this public health challenge evolves. Administrators encourage students, staff, faculty, and the public to visit the site for updates.