PSU Nature Reach director picked for state award  
  Wednesday, March 18, 2020 12:00 PM
  Alumni, Science and Technology, News, Academics, People and Society, Milestones
Pittsburg, KS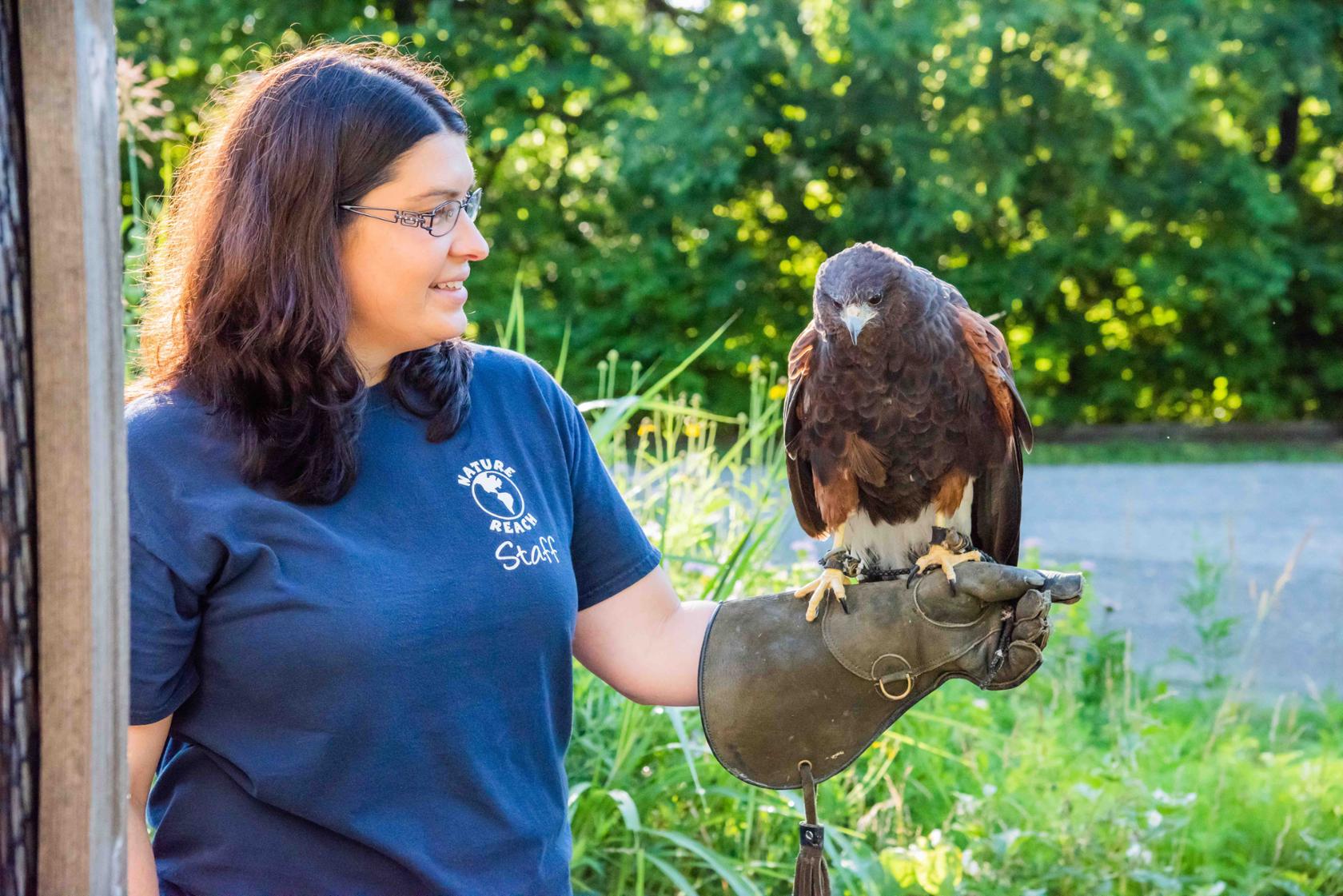 Pittsburg State University Nature Reach Director Delia Lister has been chosen by the Kansas Association for Conservation and Environmental Education as the recipient of a 2020 Excellence in Conservation and Environmental Education Award.   
Recipients of the awards are to have shown outstanding innovation, leadership and achievement, as well as collaboration and cooperation within and beyond the environmental education field.   
Since Lister began keeping track of her program reach about 11 years ago, 45,000 people have benefitted from a Nature Reach presentation in 30 communities throughout the region — some of them adults, but many of them K-12 students in schools. 
The programs include live animal ambassadors and are built around messages about how to be better environmental stewards.  
"In many cases, Nature Reach is the first introduction children have to PSU," Lister said. "My guess is that in every group, there are some future Gorillas." 
And, she noted, they impact university students: Each semester, five to seven of them, many of which are biology majors, put in time caring for approximately 50 animals that are part of Nature Reach, and help to prepare programs.  
Lister was once one of those student workers, earning her bachelor's of education from PSU in 2004. In 2006, she earned her master's and was named director of Nature Reach. She also is a faculty member in the PSU Biology Department, where she teaches environmental life science courses, has developed new courses to help prepare students to become certified natural history interpreters through the National Association for Interpretation, and has organized and led several study away and study abroad programs for PSU students including to Alaska, Peru, and Paraguay. 
"She has been a force in environmental education for a number of years now," said Laura Downey, executive director of KACEE. "She has blossomed into a leader in both the classroom and out of the classroom teaching environmental education, and her passion and dedication to her work is obvious to all who have the privilege to come in contact with Delia." 
Lister also has served as a board member for KACEE, an officer in Sperry-Galligar Audubon Society, and a member of the PSU Sustainability Committee. 
Awardees were to be recognized at a ceremony hosted by KACEE in April; that event has been postponed until further notice. 
About KACEE  
KACEE is one of the first and largest conservation and environmental education organizations in the nation, established as a non-profit in 1969. KACEE's mission is to accelerate environmental literacy and conservation in Kansas through non-biased, science-based environmental education.