PSU grad, former professor's company leading the way to solutions for pandemic
  Friday, March 27, 2020 1:30 PM
  News, Alumni, People and Society, Science and Technology
Pittsburg, KS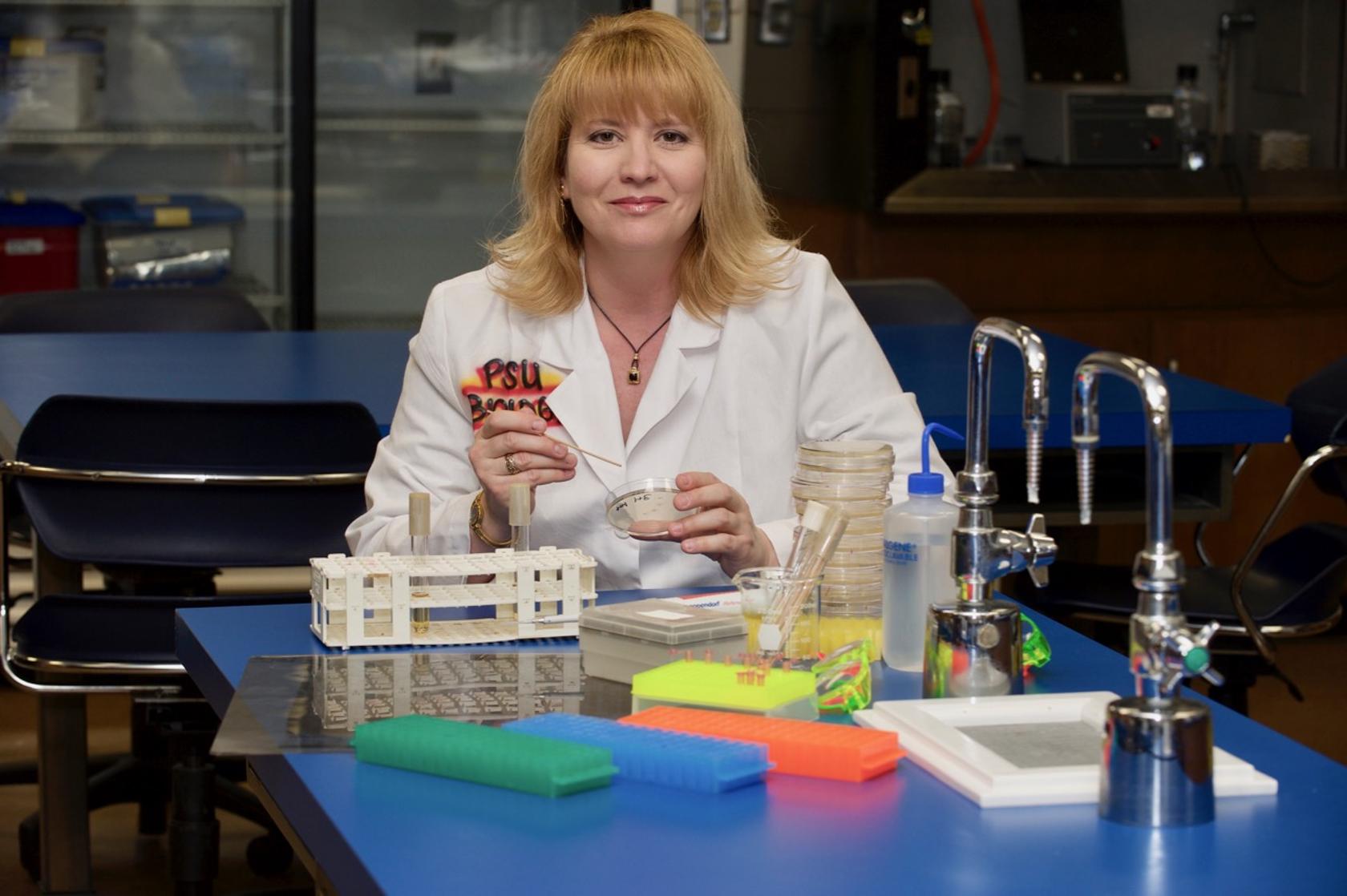 PSU alumna and former professor Nancy Brooker was on lockdown for 14 days in Louisiana after being exposed to Covid-19; on Thursday, she was released to return to work at Abbott Toxicology Labs, where she's the director of lab quality and where her colleagues have developed a method for hospitals to test patients for Covid-19.  
The company will begin scaling up production at its U.S. manufacturing plant to reach capacity for 1 million tests per week by the end of March. Systems will have the ability to run high volumes of up to 470 tests in 24 hours, helping to meet the increasing demand for testing. 
"I am proud to work for a company leading the way to solutions for this pandemic," she said.  
Based in Louisiana, Brooker has since 2019 overseen the quality aspects of workforce drug testing and screening, primarily for large employers as a pre-screen for employment, in three labs in the U.S. and three in the U.K. 
"If you can imagine, we're running about 15,000 samples per day at most of our labs, with a turn-around time of 24 hours," she said. 
When the global pandemic firmly took root in the U.S. last week, Abbott Laboratories won approval for its molecular test for the Coronavirus strain COVID-19; the test will be used by hospitals and academic medical centers to speed diagnostic capabilities for the disease sweeping across the country. 
The "emergency use authorization" from the U.S. Food and Drug Administration allows Abbott to begin shipping 150,000 laboratory tests immediately, the company said. The tests are run on Abbott's RealTime System, already located in more than 175 U.S hospitals and academic medical centers. 
The company already has a reputation among researchers: it developed the first HIV test. 
"A global challenge like coronavirus requires the commitment and cooperation of everyone who has the ability to help address it," said Abbott chair and chief executive Miles White in a statement. "I'm proud of the Abbott team and what they've accomplished in such a short period of time, and I want to thank the Administration and the FDA for their partnership in making this happen." 
Brooker, who graduated from Pittsburg State in 1986 with a degree in biology/microbiology/biochemistry under Betty Duncan and James Dawson, earned a master's from the University of Arkansas-Fayetteville and a Ph.D. from the University of Nebraska-Lincoln. After completing a post-doctoral fellowship with the USDA, she returned to PSU in 1994 to teach and do research. 
After 14.5 years in Pittsburg, she accepted a job with Bayer as a global quality manager in bio-analytics, then returned to the U.S. to work for Dow and DuPont in global quality. She joined Abbott in 2019. 
 "Abbott is a truly first-class organization making amazing contributions to healthcare, and I feel truly blessed to be where I am," she said.